December 21st, 2014
 New Moon – Sunday
FREE TELESEMINAR ~ 

Listen on demand right now!
Learn How Manifesting With New Moon Ritual 

Can Boost Life Changes
I will share the best I have on how you can easily create your own new moon ritual — helping you empower miraculous manifestations!
You will discover:
How setting your intentions during the new moon magnifies manifesting results

Focused results with new creations and dreams

How to boost & brighten the light with your heart's desires

You can do this ritual alone, with your family, your intimate partner or a group

How it can deepen a soulful connection, regardless of what religious or spiritual background you come from

How to become a miraculous manifester with this simple spiritual practice

Call forth Divine assistance for your most pressing needs

Love ~ Abundance ~ Opportunity ~ Deeper &  More Meaningful Relationships ~ Purposeful Actions ~Renewal ~ Prosperity ~ Intentions ~ Hopes & Dreams ~

I draw so much wisdom from Anne! 
She shares from that pure place in her heart. She is a rare jewel, a diamond, wonderful and flawless. She reminds everyone in her presence that they are worthy of love. I have learned how to receive more deeply from her.
Rhonda Kiblinger
Thank you so much Anne Ribley, this was beautiful. In all my years of honouring the new moon service through a path in Torah. The way you taught the New Moon Teleseminar completely resonates in my soul. Rituals have become very important to us in our Red Tent in South Africa, so I thank you sincerely. The prayer you read at the end of Teleseminar was such a feeling of light. Shalom
Michelene Dianne Benson
The moon's cycles have direct impact upon us. We are a connected Universe, connected to each other, connected to the elements, the air circulating, the magnetic poles oscillating and the movement of energy all around everything and in every one of us.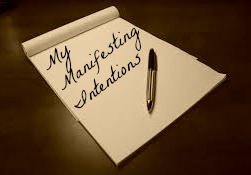 On the day of the new moon, we hold the power to help — write it right! The new moon is a great day to synchronize with all the new manifestations, we would like to call forth in our life. It is a known fact, the phases of the moon has a powerful effect on the growth and manifestation. Those who harness the intentional powerful effects of the moon phases, like the farmers do, they understand how to better influence the reaping of their crops. The fishing industry understands as well, the phase of the new moon affects the behaviors of the fish.
You, too can access the same powerful results available by synchronizing your own seeds of dreams.
I share the power of the new moon manifesting ritual with others all the time because of it's power to easily influence and intentionalize wishes, prayers, hopes and dreams.
I know first hand, the powerful results that are available for us within our inner and outer worlds with the powerful ritual of honoring the new moon energy.  Miraculous manifestations can be facilitated for each and every one of us. I personally give great respect to the ritual. I have seen it manifest extraordinary outcomes, not only in my life, but in the lives of so many others.
I would love the same for you. Join the Manifesting New Moon Ritual. Write it right. Make your list. Light your candle and declare it. "BeCome!"
Become a part of an extraordinary global event every month on the evening of the new moon, when we collectively set our personal intentions manifesting our hopes and dreams. The goal is to have over a million people around the world bring light to their personal wishes and intentions on the same day, lifting consciousness with our collective energies to a lighter and brighter expression of ourselves. Let's light up a million souls around the world. Tell your friends. Join with millions of others,  and manifest your dreams with a powerful meditation and prayer ceremony on the night of the new moon each month.  Please share. Only requirement is the heart's desire to manifest hopes and dreams into the world. 45 countries now a part of this Global Event! 
WHAT YOU NEED FOR A NEW MOON RITUAL:
paper

pen

tealight/candle
7 EASY STEPS ON HOW TO DO NEW MOON RITUAL:
Create a sacred space with meditative music.

Write a list of what you want to "Become and Be" in your life.

Write down the new intentional changes or growth you would like to bring forth in your life. Write it right, pen to paper (antenna to God, Source) with prayerful intention. 

Read and allow what you wrote to absorb and infuse into you, fold it and place next to the candle! 

Write the one word that summarizes the energy, you would like to create. You can put the word on your list or write it on your candle.

Light the tealight or prayer candle and speak the words out loud… BeCome!

Sit meditatively with your candle lit, hold sacred space inside for at least 11 minutes. If you use a tea light you can let it blow on its own or you blow the candle out and watch your prayers rise up to the world.

Allow and surrender to miraculous manifestations on their way!
 Want to be guided through the process for a creating a new moon ritual?