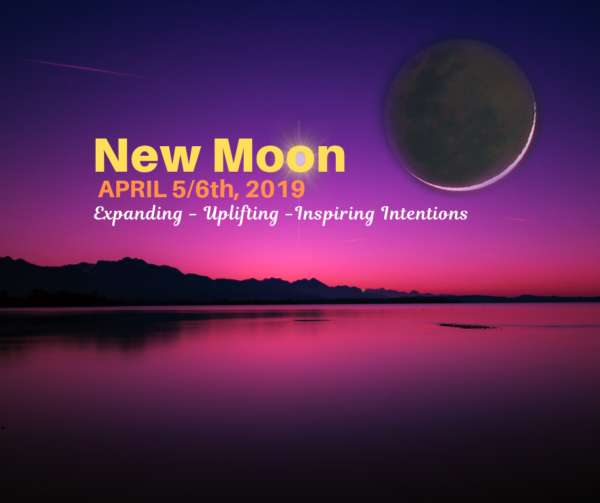 April 5/6th 2019 is Manifesting New Moon ~ You are worthy of manifesting your hopes and dreams, begin to align with your inspiring intentions now. Use 7 Easy Steps for the New Moon Ritual.
What's the new chapter for you? It will look nothing like anything you have had before. It's coming in. Let yourself take in some stillness to connect. Use this aligning time to be still and get clear on what you really want. What is blossoming for you? What are you welcoming in?
You don't have to force your way out of the old chapters, it's in the unfurling, in the blossoming of the new that the old will dissolve away.
3 WAYS TO ALLOW IN THE NEW BEGINNINGS:
1. Let the cycles complete so the old ways don't repeat. Revolving isn't the option you want anymore. You are on your path to evolve. Something long-held desires to come to a close. Something completely new wants to come through. Can you welcome the whole new growth and chapters that are ready to be written in a completely new way beyond anything you have known before?
2. Bloom your new beginnings. The constricted. Restricted. Closed off ways of the past have reached their expiration. You are ready. You can be "brave and afraid at the same time" as Brene Brown eloquently says. After all, you will be reaching into a whole new frontier and chapter for your life and it will have vulnerability with it. However, you are ready.
"And the day came when the risk to remain tight in a bud was more painful than the risk it took to blossom." - Anais Nin
3. Inspiring possibilities. Dream bigger. Unearth your worth. Root the seeds of your dreams, your inspiring intentions while at the same time reach into expanded visions of what is yet to bear fruit. The life you know on a deep level that is ready to come alive. Now is the time.
Pen to paper, antenna to God/Life/Universe.✍️ Take a sacred moment to be still and "to know thy truth" for you.
Let your inner light shine. Create a ritual and bring to light and life what's inside that wants to blossom into more.
You are worth it.
♥️
Shine On ~
Anne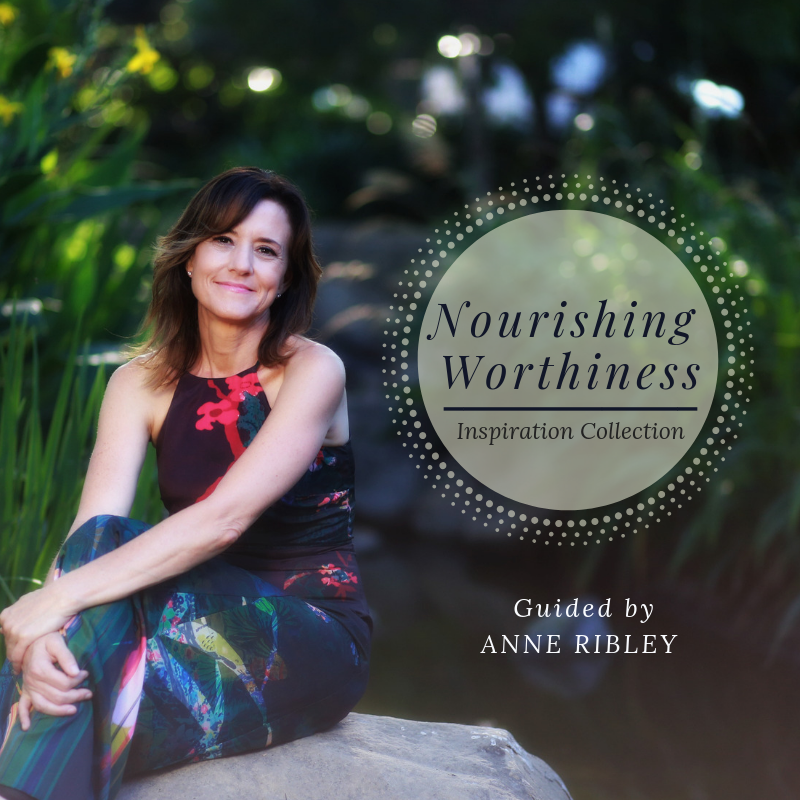 Worthiness is at the very heart of life.
Restore the connection to your inherent worthiness and experience your profound shift into sufficiency.  Let no barrier block you from claiming your divine birthright to be worthy.
Get the collection now and use the journal prompts for the moon ritual. Bringing your attention to raising your worthiness begins to renew your natural alignment to manifest with prosperity in every life area.
With this collection, you can start with these simple practices of remembering what is already there for you and watch the miracle of your life to thrive in a new way as you stand with the posture of your divine birthright to flourish with your natural worthiness.