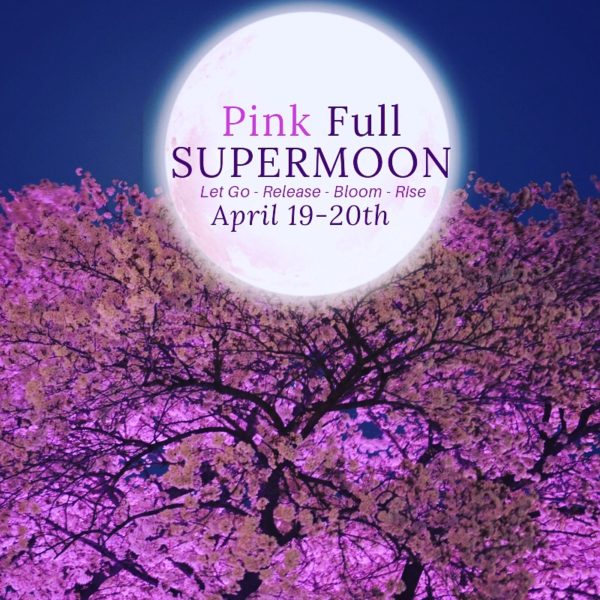 Supermoon (3rd consecutive supermoon) What is ready to blossom for you? What is the cycle/season you are ready to bloom in? Release and transform with 5 easy steps to the Miraculous Full Moon Ritual.
The April Full Moon is called the "Pink" Full Moon because of nature's synchronicity with the many spring blossoms opening up. It will be bright, BIG and BOLD as the third consecutive supermoon on Good Friday (highly synchronizing, aligning potent time).
All seeds bloom after softening and breaking through the powerful protective layer that held it small.
You can take advantage of the heightened emotional state that full moons bring forth. Shine the light on the dark areas that have built a barrier holding you small or keeping you stuck in a certain life area. Give yourself some sacred time to clear the emotions and energies that have been stirring inside of you. Let what needs to be cleared be cleansed from your consciousness.
Feelings, emotions, and situations left to run internally on their own without check-points of clearing can create confusion, restlessness, blockages, resentments, grievances, pain, recurring traumatic patterns, fears and suppressed resistance patterns. They keep us small of spirit.
The full moon ritual is a powerful simple spiritual practice that enables the clearing check-ins to release collected layers that need to dissolve for you to surrender to your heart's most truthful desires.
Now is the time for letting deeply suppressed protective layers to be released for the new manifesting desires to shine in and through you.
April's Energy Focus:
1. Release. You are ready for more. Write it Right. Welcome your worth for more of your blooming. Pen to paper. Antenna to God/Universe/Source. Use this power time to make your self-worth transform into your ally of self-love and self-respect for your blossoming. New boundaries will become known.
2. Surrender and let go of life draining and restraining energy blocks. Don't hide the hurt. Reach in and shine your light of love and inner truth-telling to cleanse and clear, to make space for new growth to blossom.
3. Loosen the grip of ingrained programming and past painful events, and in turn you will bring down the walls holding you small in life areas that feel constricted. Letting you rise.
The aligning time of full moon holds a powerful touch-point of transformation. You will notice the heightened stirring state over the next few days, and you can use it to refresh your spirit with inspiration, joy, hope, and freshness by clearing your internal air and allowing your revitalizing rise to bloom.
It's your time to blossom.
Let your light shine.
Shine On ~
Anne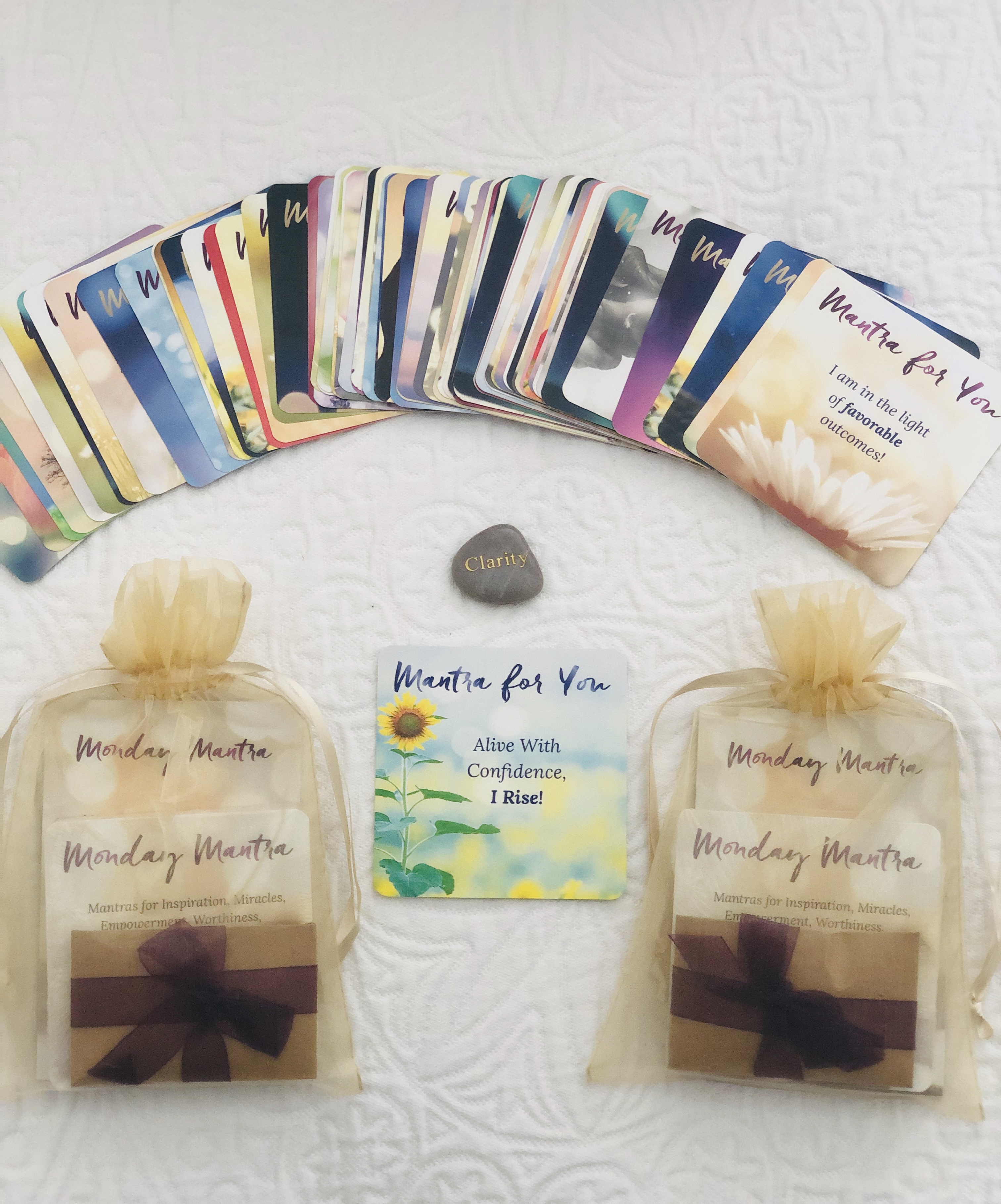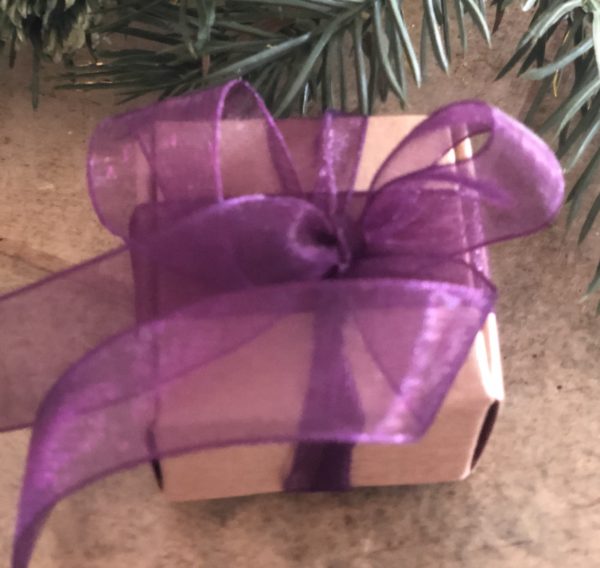 Great Mothers' Day Gift.
A Special Gift for You or a Beloved!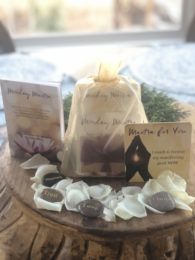 They are even more beautiful in your hands. I promise you. They are treasures filled with such power.
​​​​​Every card is filled with incredible love and power.
Included in the gift bundle set is a pocket mantra book of a full year of 52 mantras, one for every week.
Plus each gift bag comes with a unique synchronicity stone with a power word to give that right message at the right time and meaning of energy to work with throughout the year with the mantras.
Order the Monday Mantra Gift Bundle and get a personal power… SYNCHRONICITY STONE.