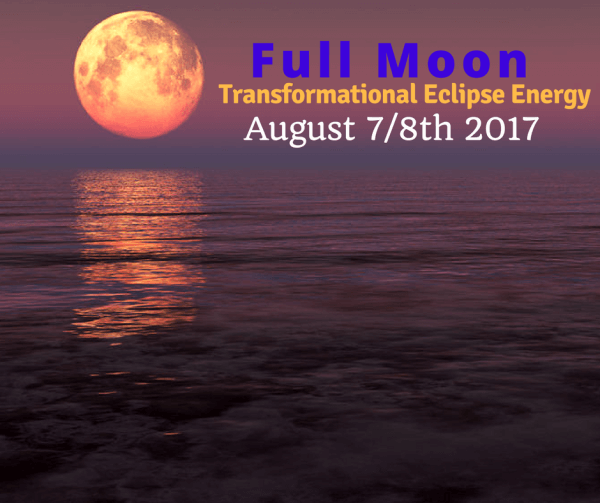 ~ Miraculous Full Moon + Lunar Eclipse ~ August 7/8th 2017 ~  
The eclipse energy for August is here to help assist you in clearing out your karmic clutter to make space for all your new possibilities. We will cycle through the full moon lunar eclipse with a few planets in retrograde, including Mercury, with meteor showers leading to a solar-lunar eclipse for the August New Moon.
Create Your Miraculous Full Moon Ritual. Release and receive your manifesting good. 
This month is a big preparation time for the soil surrounding your soul to get into alignment as we approach the upcoming Solar Lunar Eclipse New Moon on August 21st.
We can use these cycles and seasons of motion to assist each of us in moving toward a thriving life. If we get stuck or stagnate too long, toxic traps can cause us to be swallowed up in our own personal swampland. Stagnation can cause life and circumstances to turn dull and troublesome causing unnecessary suffering. 
This month's energy brings the strong inward pull for introspection with releasing to resolve for a more expanded life. You will feel a strong desire to cut straight to your real heart-centered matters for clarity. 
We all have our own personal seasons of growth. Nature around us is reminding and guiding us to our own very nature to keep coming alive.
AUGUST FULL MOON FOCUS + TRANSFORMATIONAL ECLIPSE ENERGY
1. Surrendering. Shedding. Letting go. Softening your heart. Clearing the karmic clutter. You will feel empowered to look within. Instead of feeling hurt or held back from outward circumstances, you will naturally feel the desire to look within for your true healing and transformation.
2. Honor Your Soul. Surrender to your inward pull to reflect on what you truly are feeling inside. You are in an up-leveling time on all levels for your life experience. You are worth it. You are ready to release and receive. Honor your clarity to know your true heart's intentions. Give honor with a sacred pause to connect to your soul. 
3. The Stirring Is Real. It's stirring in you. Honor the resolve, the resolve you feel for the solutions, structures, and answers for certain life areas to shift into permanent forms of reality. You feel it? All that stirring is your heart speaking to you. If you are reading these words… most likely you have been feeling it recently. A new reality of dreams wants to manifest for you. Take time to honor these resolves. You are awakening to new manifesting dreams on the other side of honoring these stirring resolves.
The spiritual practice of the full moon ritual is now, more than ever, calling you to take time to reflect, release and open up to energy that is ready to support you.
Give sacred time for your ritual.
Write it right.
Pen to paper (Antenna to God, Source, Universe)
Use the elements to transform.
Go deeper into your essential nature.
Let your soul-inspired spirit shine!
Shine on ~
Namaste,
Anne

"I Would Love For You To Join Us For This Remarkable and Life-Changing 4-Week Inspirational Journey!"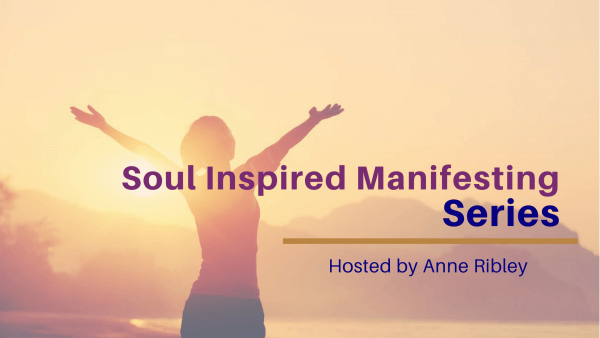 During this amazing 4-week program, I'm going to give you all the tools and techniques you need to help you finally get the clarity you need, get clear on your "WHY", and most of all…tap into your INNER power source to manifest your #1 soul inspired goal and make it your reality!
"This will be your go-to soul inspired goal BLUEPRINT that you can use anytime you wish not only now…but also in the future!"