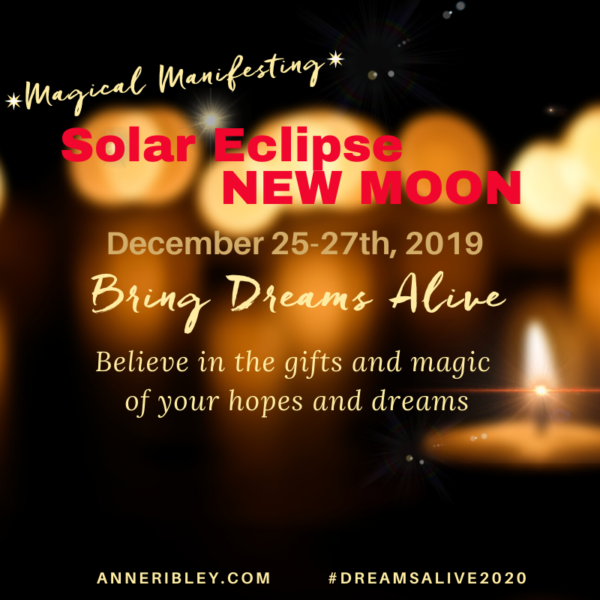 Magical Manifesting New Moon Ritual ~December 25-27th. We are at the last new moon of 2019. A shift of season is here. The last new moon of the year and of the decade. Take a sacred moment to steep into your soul's call to create with the new season shift happening. 7 simple steps Manifesting New Moon Ritual.
We are filled with highly magnetizing energy to energize your dreams. Bring your intentions to light. Claim the energizing word you would like to initiate and integrate for 2020.
December Dreams New Moon Focus
1. PRESENT PRESENCE. Move is closer to the call of your soul for the dreams connected in your divine design with Life, Source, Divine, Universal Loving Presence, God. Your presence of what is now for you is gifting many presents into the season ahead. Simple strong presence to what is now time.
2. CLARITY CLEANSING. Give yourself some quiet, still connection to embrace, express and allow the emergence of the simple clarity that has been cleansing away in your life. Name the simple clarity ready for you "name & claim" pen to paper. Antenna to the Source of Creation. Allow your own personal alignment and path to emerge with your miraculous nature that is designed to be supported in your next season to live.
3. SEASON SHIFT. New courage is emerging with your inner-sense (innocent pure nature) for what wants to create chapters ahead yet to be written. The profound clearings you have been living through are giving the insight to initiate the presence of power to stand in your new season ahead.
Use this time of ritual and connection… to give sacredness with allowing your spirit to embrace the energy cycle ahead.
Write it right. (Pen to paper - Antenna to God, Universe, Creation).
Activate your dreams.
Light your candle.
Happy Miraculous Holidays & the Fullness of Light!
 ♥️
Shine on ~
Anne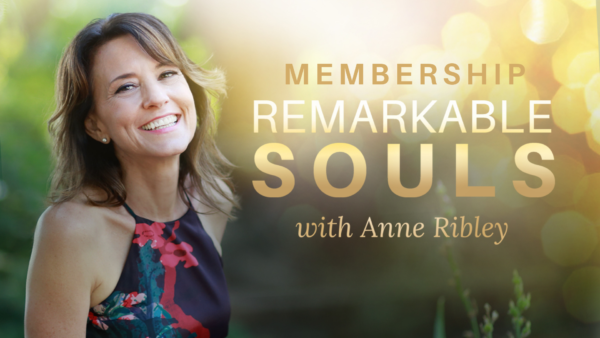 Inside the Remarkable Souls membership you get LIVE Monthly Connected Support with other simple practices, teachings and trainings, courses and workshops to uplift your life stamina, nourish worthiness, sharpen clarity, shift from sacrifice, survival, suffering, promote prosperity and feel inside your life's remarkable life print here to thrive.  
Join now and access Prosperity Pathway and Super-Charge your Manifesting Process. Hope to see inside the Nourishing Worthiness cycle because it will be everything you need to support your 2020 goals and dreams.
This album is now available on iTunes & Amazon (Spotify Soon)
(Included inside Remarkable Souls Membership)