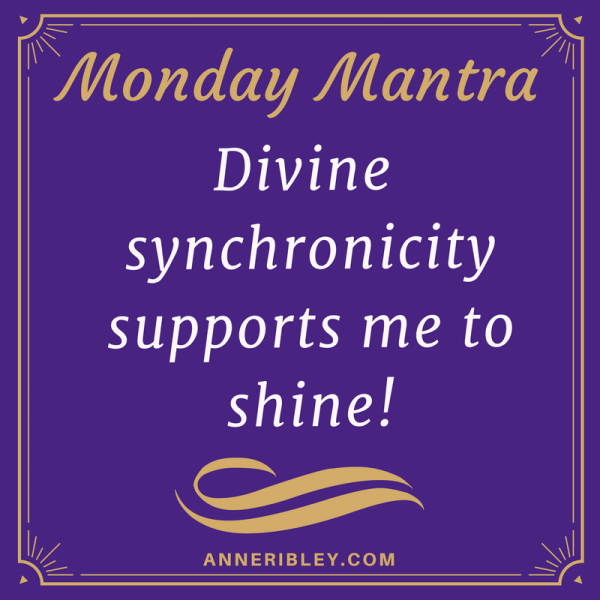 Divine Synchronicity Supports Me to Shine!
Let your day and week light up for you.
Call on the natural flow that is supportive for you with Divine synchronicity. 
Show up and shine with trust in your journey to support those miraculous synchronicities that will naturally help you come alive. This mantra is especially for those of you who feel like you have a lot to handle or navigate through this week.
Set the intention with this mantra to move through your week with Divine synchronicity to support you.
Let yourself shine.