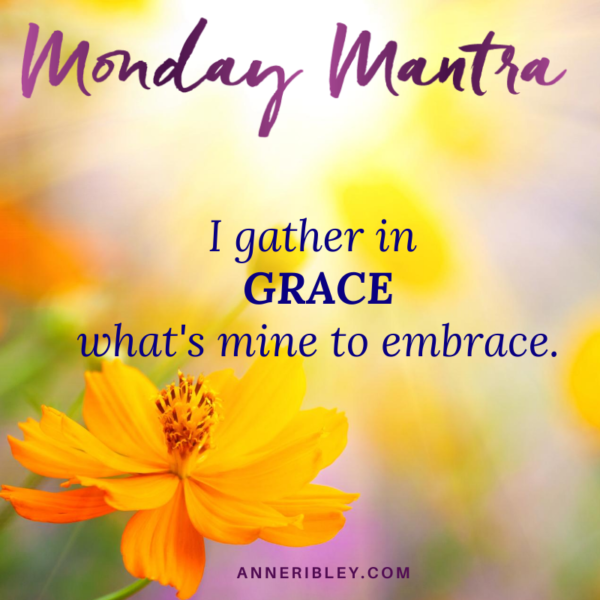 I gather in GRACE what's mine to embrace!
Whatever has been displaced in your power, collect the parts. Whatever doesn't belong to you to carry anymore, let it go. Gathering your power is an act of GRACE giving a connection of protection.
Use this timely mantra to guide you as you gather in GRACE what is yours to embrace with life.
Shine on ~
Anne