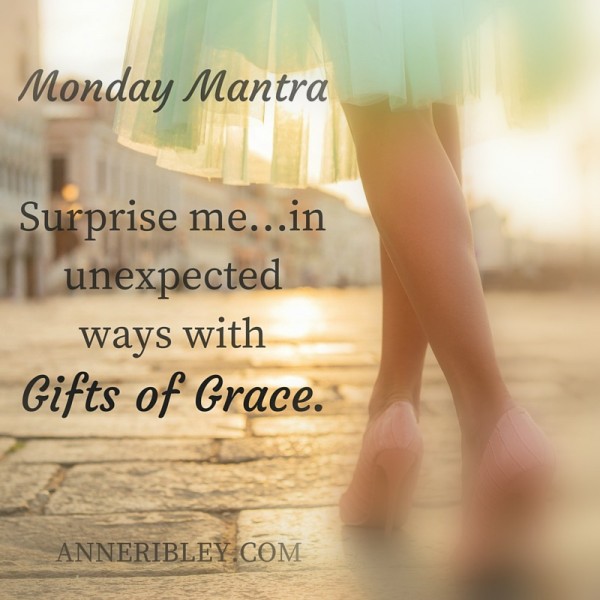 Surprise Me … in Unexpected Ways with Gifts of Grace.
Ask the Universe.
Trust.
Be ready for your gifts of grace to show up in unexpected ways.
Try saying this mantra first thing in the morning — every day this week and allow yourself to be surprised in a wonderful unexpected way. 
Take comfort in the good wanting to find you.
You've got this!
Now be ready to receive the "gifts of grace" seeking you!
Tony Robbins' Emotional Flood Exercise
When Oprah attended a Tony Robbins seminar in 2011, she says, he led an exercise that brought her to tears and reawakened memories she hadn't thought about for 20 years. She asked Tony to join a Life Class to lead the exercise. Join in as Tony leads this exercise, which he calls the Emotional Flood, and begin to flood yourself with positive experiences. 
Well worth the 5 minutes!