Harvest Super Full Moon, September 8th. A third consecutive supermoon, a powerful amplified time of boosting energy. The same as each new day rises to a new dawn. New possibilities. 

The natural movement of the moon gives rhythm and cycle to us. Moving the ocean tides. Stirring the energy tides within. We are part of this connection. The full moon lights up the dark night symbolizing our very own reflective healing possibilities with light energy. 
Rise into the harvest of your dreams. Let the powerful time of the full moon give rise to a clearing in your heart. Letting light dissolve the dark. Transform stress/anxiety, suffering or any current painful process through the simple spiritual practice of the Miraculous Full Moon Ritual. A beautiful way of actionable intention to pray, meditate and renew ourselves through the connection of life's natural rhythm.
No problem, burden or heaviness of heart is too big or small to ask for healing and transformation with a full moon ritual.
The energy this month is deeply focused on self forgiveness. Past forgiveness. You can release the darker energies, fears and free yourself to a lighter brighter expression of you. Be in balance with your deepest connected self that is ready to rise.
Shine on ~
Namaste,
Anne
The Simple Steps of the Full Moon Ritual
It's Simple, Yet Magically Transformative:
Create a sacred space with meditational music. (Free Streaming Preview Below)

"Write it right" on a piece of paper all you would to relinquish. This is all the darker aspects of your life. The more specific the better. The areas where you need Divine help to heal whether it be something on the inside of you or a life situation.

Set in the fireplace and let the paper burn.

Announce the words out loud with full intention, I Relinquish! BeGone!

Stay open to the miraculous and watch your prayers begin to manifest.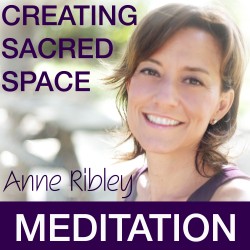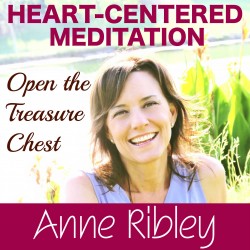 First time you are doing a Miraculous Full Moon Ritual? 
If you signed up for the Miraculous Full Moon Ritual Teleseminar be sure to check your email for your exclusive link for:
30 Minute Fast Track on Full Moon Ritual Audio

60 Minute Webinar on the Miraculous Full Moon Ritual
Transformations & Blessings Follow! Go make miraculous impact. ❤
A Recent & Relevant Empower11 Radio Show 
 The Power of Honesty!
What is truth? What is honesty? How we use these powerful aspects of processing life determines so much of our happiness. Honesty is the building block for good self-respect and healthy relationships. Perceptions can get clouded by fear, ego or our own lack of ability to look at certain areas of life. Misconceptions with honesty can be devastating to our own well being. Join the conversation as we turn up the power of honesty and create more life happiness.