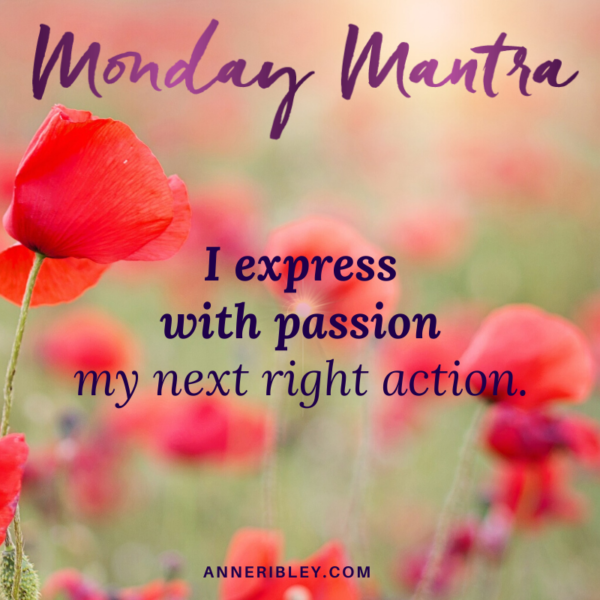 I express with passion my next right action.
We are in a time of uncapping the suppression, the silence, the turning away or down the volume of our very own personal expression of spirit. You might be feeling the rising of your soul power to speak, reach, and reconcile what can no longer hide from the light of your own radiance ready to shine. Your divine right to be more of you and express it into life fully is now. You are a soul here to express. Now is your time unleash your passion to express your next right action.
What is ready for you? Start with one step of right action in your expression. Come alive with your passion.
We need your light.
Shine.
Express with passion.
Take that next right action as it arises for you.
"The best time to plant a tree was 20 years ago. The second best time is now."Plant A Tree Today." ~ Chinese Proverb
Maybe your best time to express with right action was yesterday, last month, 20 years ago.
Your NEXT best time is now.
Let this mantra help carry you with momentum to EXPRESS your next right action.
Namaste,
Anne 
Inside Remarkable Souls on the New Moon we will be doing the Core Connection Session of the Soul Stamina Plan for the New Moon. It is one of the most powerful sessions. EVER I have led. You go inside your current personal paradigm and see first hand where is your growth edge shift in Force vs Power / Fear vs Trust / Disempowering vs Empowering. You can join right now and begin the process to prepare and be with us LIVE on the New Moon @ 4 pm on 4-22-2020 setting a clear vision for a new season of manifesting creation.