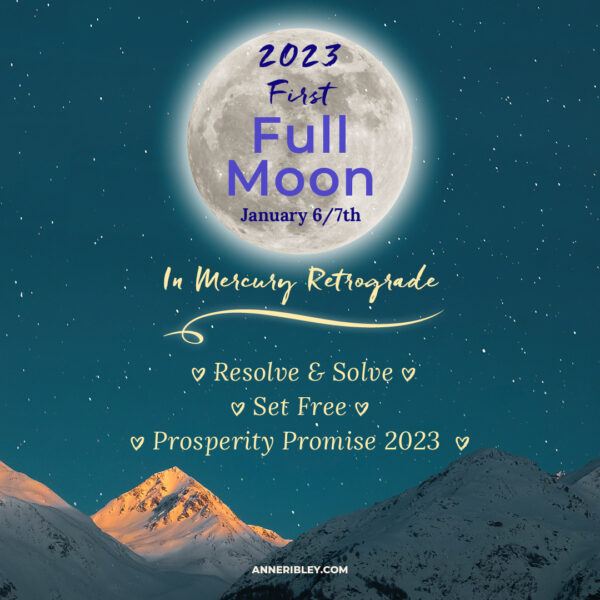 First Full Moon of 2023 in Mercury Retrograde.  >>>5 Easy Steps Miraculous Full Moon Ritual.>>>
BIG new beginnings will create the new year in a new way for you.
The new year will start with deep reflection on the NEW YOU, that you are ready to step into for 2023.
What do you want to create?
Clarity + Focus will be your super-powers for 2023.
1. RESOLVE & SOLVE. The new year opens with a deep resolve to solve whatever has been a long-held cycle/season that is now shifting. The old is exhausted with no more energy to continue on in its current form, a complete closing down of the old is here for BIG jumps to start new beginnings.
2. SET FREE. What Is the new you ready to be set free? Wherever you have been small, contained, suppressed and held-back will spring forth a new story to set free new dreams.
3. PROSPERITY PROMISE 2023. Encoded in the energy of this year is a promise of good favor — prosperity for you. The abundance of good fortune can stream in and support you if you have the clarity and focus to place your attention on your 2023 intentions.
Create your Full Moon Ritual for 2023. Write it right. Pen to paper. (antenna to God/Source). Set free 2023 and bring all your worthiness to life.
My season/cycle of 2023 is …
I am deeply worthy and deserving to be…
My 2023 power energy word is…
AVAILABLE on your preferred music platforms… iTunes, Spotify, Amazon Music, GooglePlay for the Empower Abundance Meditation for streaming, download or to purchase.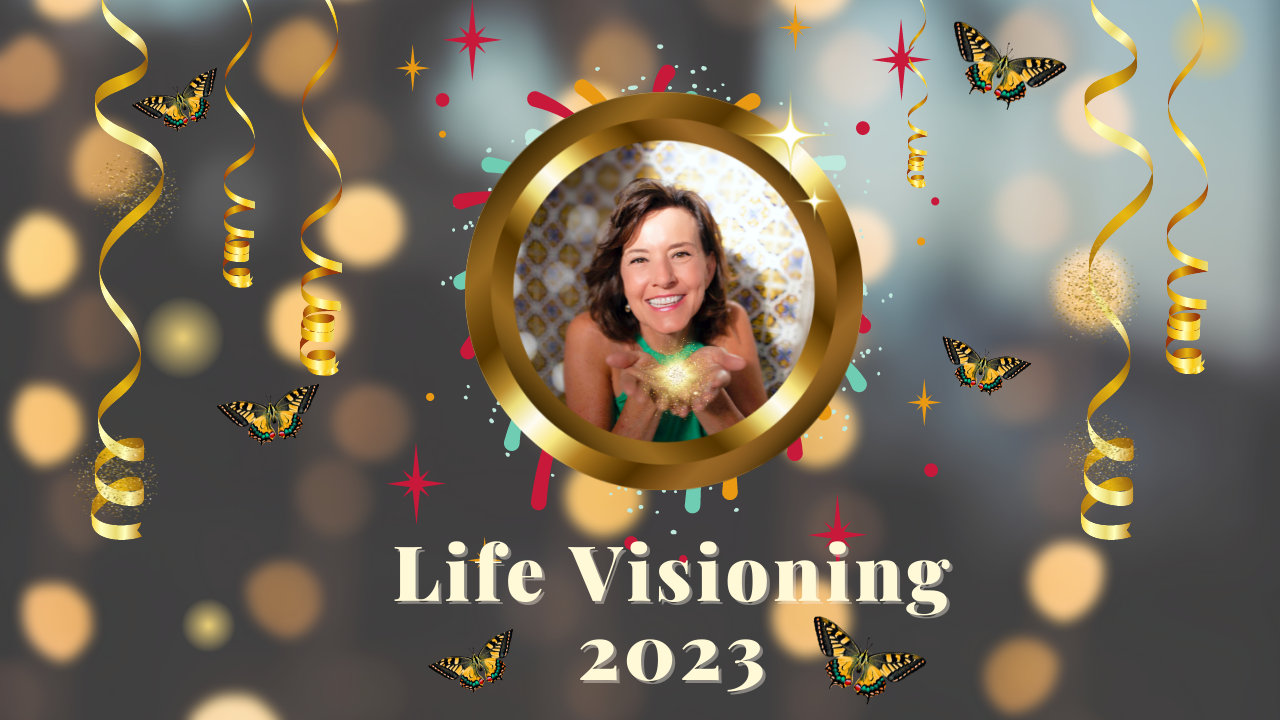 Life Visioning 2023 LIVE Event
  Life Visioning 2023 LIVE Event
Create the Life Vision plan for 2023 with clarity.
Focused and clear will be your super-powers for 2023.
2023 is the year for PROSPERITY. Pro-the-Spirit-of-YOU.
I will help guide you to map your 2023 Life Vision plan with focus and clarity.
2023 is the year of 7!
Prosperity & Abundance Expansion. Inform your vision with the powerful connection clarity brings.
Life Visioning Mapping PDF included.
Replay Will Be Available.
Early Registration SAVE 20%
BONUS EVENT: LIVE Session for Monthly Life Visioning with a Partner or Solo. This is a practice I have been doing with my beloved partner for several years. We will guide together the bonus session LIVE on January 11, 2023 at 5pm PST.