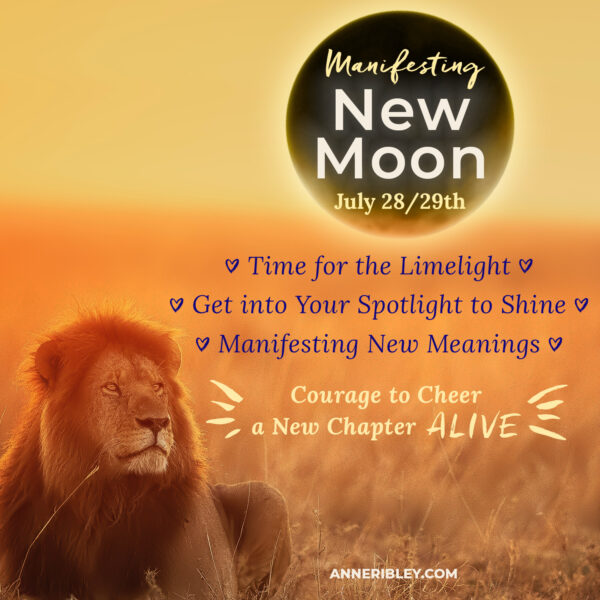 July New Moon enters a BIG courageous time to shine. Time to tune into your courageous heart and super-charge your manifesting intentions. 7 Easy Steps here New Moon Ritual.
A wave of profound change is on the horizon. Old cycles are closing out for brand new ways to shape and shine a future alive. The New Moon is preparing for the astrological alignment that starts on August 1st and moves through the first half of August carrying a bigger boosting wave with the transforming energy to elevate all of us.
Prepare with the New Moon energy to make the most out of the upcoming August power time.  
What is speaking inside of you to come more alive at this time?
The fire inside is ready to shine. Allow the shredding of the stuck, small, doubtful misplaced parts of yourself as you get moved to show up more fully.
It's time to step into a new limelight. Who are you now becoming with all this tremendous creational energy for the new future shaping? 
What's new for you needed to come forward?
New Moon Energy Focus:
1. GET INTO THE SPOTLIGHT TO SHINE. Yes, it's time for the limelight. Your courageous heart is being activated. A soul-charge to stand on steady ground and face the fullness of your heart-felt future calling you to show up.
2. MANIFESTING NEW MEANINGS. Value-driven directions are being moved into reality. We are all co-creating the future together. Your power rests in the deep value of you, your values to be lived, and what matters most for the meaning of your life.
3. COURAGE TO CHEER A NEW CHAPTER ALIVE. The power surge of this new moon is a call to courage. Cheering yourself on to step into the new chapter ready to come ALIVE. Surround yourself in the support to be cheered on for the cycle you are being called to honor.
Use the power of the New Moon Ritual to connect to super-charged with courage and strength for new creations needed to be declared by you.
What's the energy word or phrase to super-charge your courageous heart?
Create your "write it right" list antenna to Universal Loving Presence/God/Source. Ignite the courage of your intentions that need air to breathe and need to come alive
Light your candle and declare fully "I am… & let it BeCome"!
Time to show up and shine bright.
Shine on~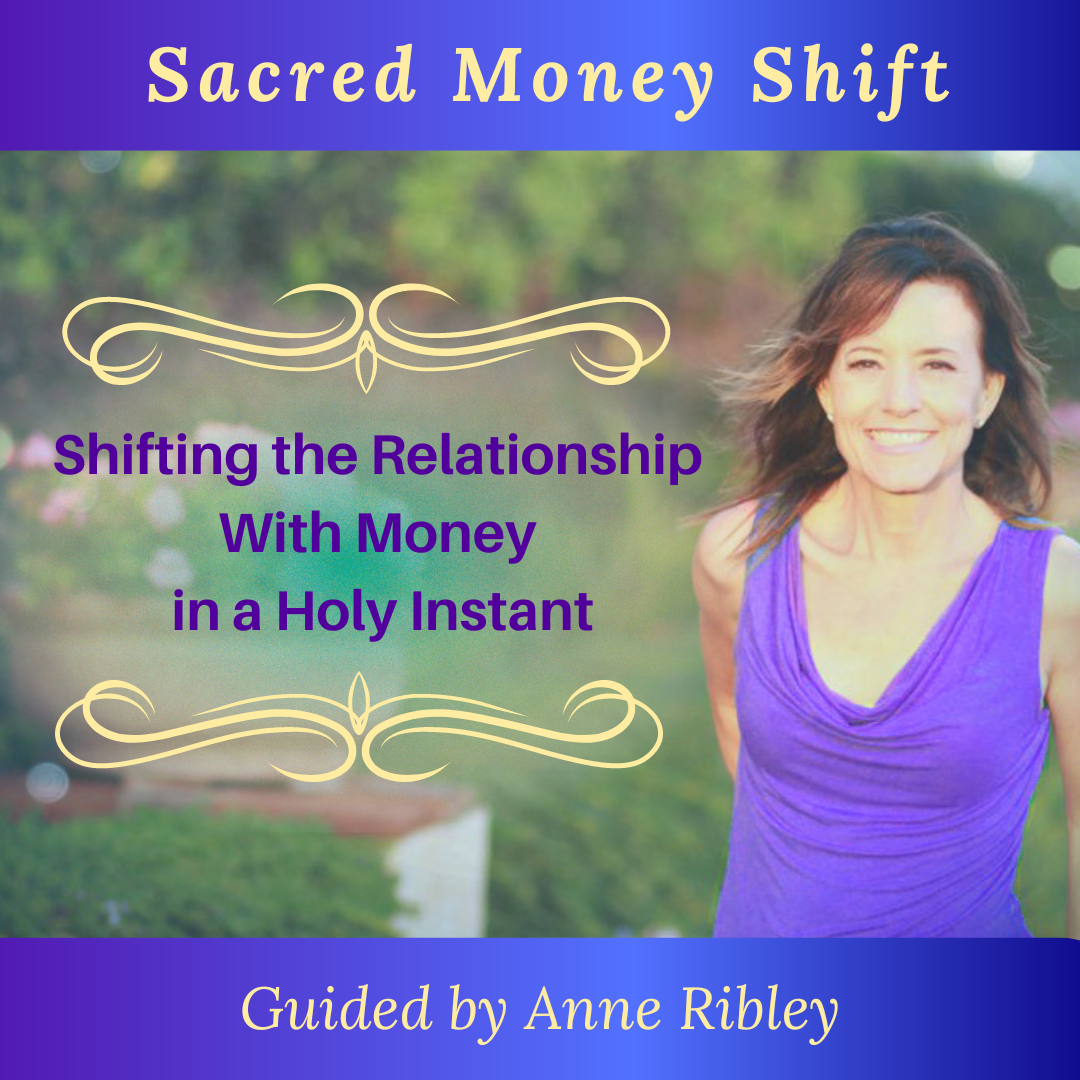 Sacred Money Shift
SACRED MONEY SHIFT: Shifting the Relationship with Money in a Holy Instant is a guided experience for a quantum leap. You were born from a quantum leap. A holy instant. A moment of miraculous impact. Time to fortify your financial foundation with a new frequency.
A quantum leap, a holy instant lives in your DNA and at the core of your soul. It's the most powerful source already within you. Together during a potent power time (August 1st - 16th) we will recalibrate and expand your relationship with money in a Holy Instant.
Bold claim? Yes. It is possible and available to you. Yes. It's already wired within you for it. 
Now more than ever, it is time to elevate beyond any fear inciting narratives being promoted around money, along with many other topics. A new era is emerging and you being enriched with wealthy resources is needed.