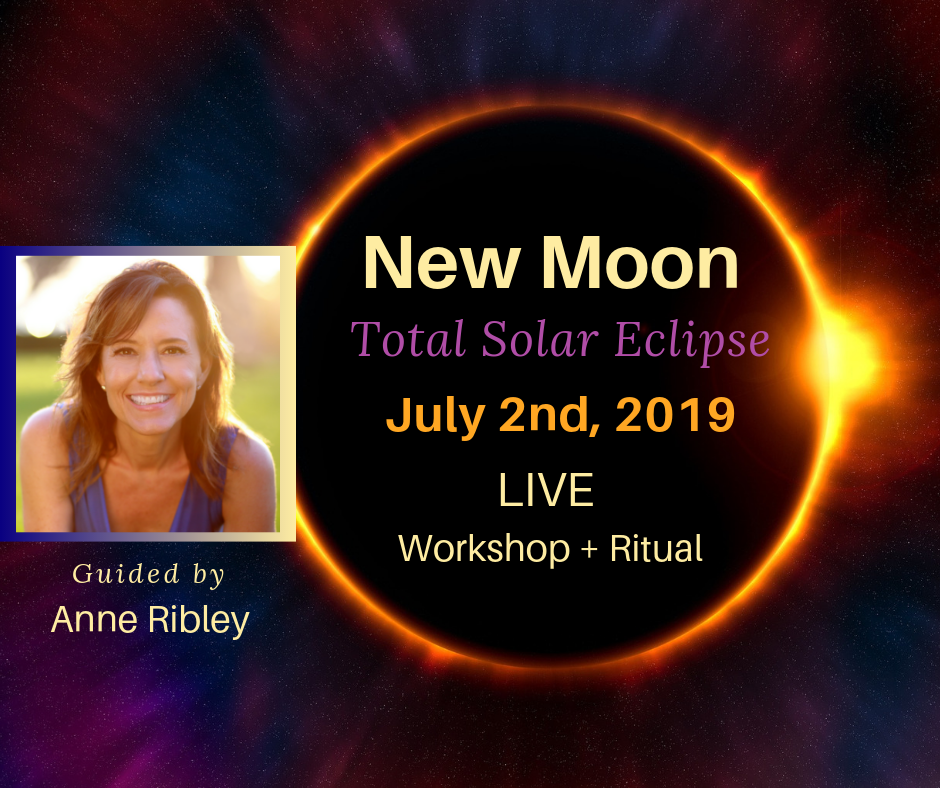 JULY TOTAL SOLAR ECLIPSE NEW MOON

 

LIVE WORKSHOP + RITUAL



Healing the Masculine Power Structure

Cost: $25

  

Tuesday, July 2nd

United States Times
6:00 pm PST (Los Angeles, CA)
7:00 pm MST (Denver, CO)
8:00 pm CST (Chicago)
9:00 pm EST (New York) 
Worldwide Times


9:00 pm Toronto, Canada

11:00 am July 3rd (Sydney, Australia)


6:30 am July 3rd (New Delhi, India)
Healing the Masculine Power Structure

Connect. Heal. Align. Together.
Within all of us are the "masculine" and "feminine" energetics. We can easily see these energetics play out however, they are not specific to genders. We have both energies inside us.
It is up to each of us to have a good internal relationship with these energetics to live out our desired dreams.
The day of the Total Solar Eclipse on the New Moon is an incredible potent time to step forth with "Healing the Masculine Power Structure". The Total Solar Eclipse is about moving through what is ready to be eclipsed so you can move into your light and full life of dreams.
Connection is the fast track to create.
This is why I am offering a LIVE Workshop + Ritual together. I highly recommend to register and attend LIVE for our collective connection and to benefit from the amplification of group energy.

During the Workshop + Ritual I will guide you through a journey and ritual of what it feels like to have and create "safe and sound" structures.
Together, we will walk through the relationship of healing the wounded masculine energy that might show up for you in patterns of: 
Abandonment

Overbearing

Abusive

Dominant

Unsupported

Unprotected & Powerless
These patterns interact with:
Relationships

Communication

Finances

Career

Family Dynamics
Use this upcoming power time for your ritual to establish a healthy relationship with the Masculine Power Structure to:
Identify and communicate your needs.

Ask for help when you need it.

Establish clear boundaries.

Feel safe being true to you.

Allow your goals and dreams to be supported.

Express your creativity freely.
What would it be like to hold a flame in your heart
and see the world meet you there?
Join the LIVE Workshop
+ Ritual
to connect LIVE for this healing experience together.
Give yourself the love to bring to light your truly transformational inspiring intentions.
If you can't make the LIVE broadcast then the replay will be available for the timeframe that works for you.