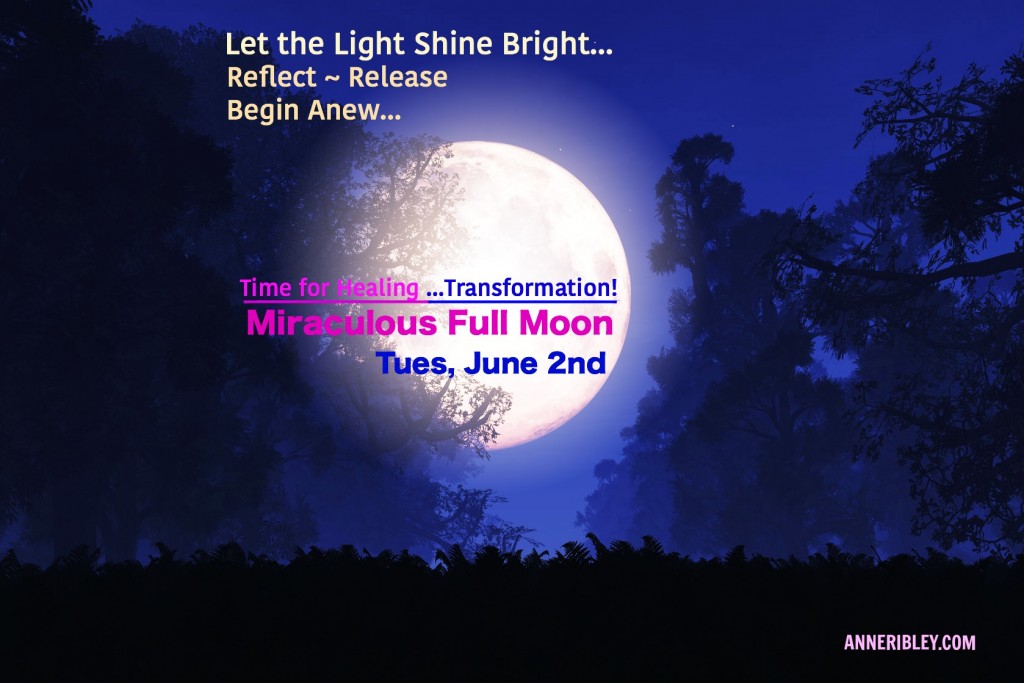 Miraculous Full Moon Ritual 
June 2nd 2015! 
WOW, lots of energetic alignments happening! 
Feeling it? 
Give yourself the deep release you need right now. 
Synchronize with your soul.
Align to your truth, let your truth come through.
Access the natural time of the full moon by bringing light to the restless energies circulating on the inside of you and out in the world. 
Have you found yourself naturally sifting in the past lately or feeling a bit on edge about something or even a few things? 
Don't get caught up in thinking something is wrong with you because doubts, fears, missteps, pains of the past are the shadows that are naturally showing up for many of us right now. 
Creating sacred time for some spiritual housekeeping and soulful connection will work wonders for profound healing and transformation. 
You can use the natural reflective time of the full moon and create a ritual to clear the past from your path. 
Impact the changes you would like to see… right now.
Open yourself to the change you are ready to receive.
Let miracles step forth you as you allow cycles of completion to shut down old energies that don't serve anymore.
Let the soulful possibility of the miraculous wash over you.
Let your light shine!
Namaste,
Anne


Thank you from the bottom of my heart.
The Soul Stamina journey gave me much needed clarity and confidence!
I feel very close to my dreams!
This journey experience has been invaluable for my inner stamina!
- Kate E.
Meet Your Dreams and Make Magic Happen
Create Your Signature Soul Stamina Plan!