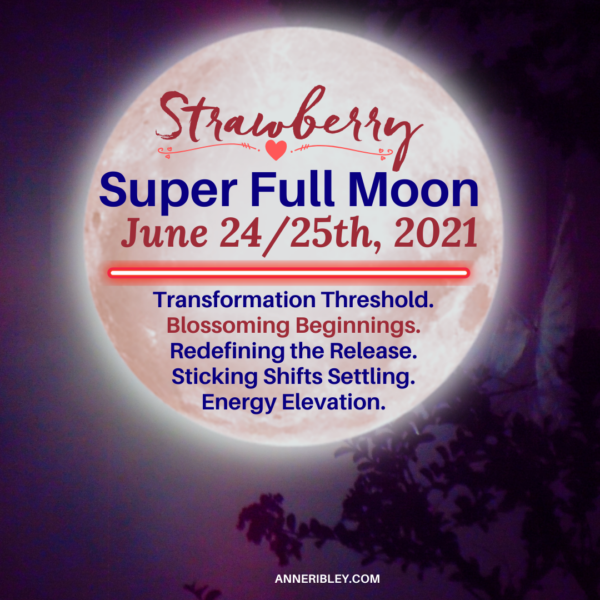 Feeling the intensity of an energy shift?
Create your Miraculous Full Moon Ritual.
Solstice. Mercury Retrograde moves direct. Third consecutive Super Full Moon this transformational week is filled with a transformational shift that redefines new beginnings ready to blossom with this power week.
June Super Full Moon Energy Focus:
1. Blossoming Beginnings. We are moving through a power time filled with a transformational threshold redefining what is going to blossom, expand and elevate. Settling into the shift being asked with your life is your power time to name and claim.
2. Sticking Shifts Settling. What has been working a shift you have been redefining and releasing for the past few years? This is your time for the shift to stick and settling into new beginnings to blossom with a whole new form of blessings different than how any of your past has been lived and experience. Go deeper in to allow yourself to settle with clearly connected soul-inspired direction.
3. Energy Elevation. Playing small in every capacity is not going to be the way forward for you. Pick the life area where you have been stuck and release with redefining your soul-inspired expression. The energy is here to clear and elevate your expression to show up, speak up and shine the most radiant truth of you into the expansion being asked now in the new paradigm.
Write it right. Pen to paper. (antenna to God/Source/Life). Create your ritual of release, light the shining truth, and tune into your transformative alignment and activation.
Now is your moment to name and claim.
Shine on ~
Namaste,
In this 21-day Miracle Stream Mantra Challenge Experience, you will connect to the miracle stream ready to support and carry you for what is needed for you now.
The Miracle Stream experience is filled with daily mantras, immersive meditation experiences, and specific journal entries for synchronizing a stream of miracles immediately into your life.
Daily Miracle Mantras

Deep Immersion Subconscious Programming

Mini Meditations 

Daily Miracle Reflection Prompts
Join the Miracle Stream for the next 21 Days for 15-20 minutes a day.
Pick the price that works for you (3 Options)
Get your prosperity momentum going in this 21-day Prosperity Mantra Challenge Experience, you will not only rediscover the blessings in your life, you access the energy fuel to super-charge your prosperity path.
Let your next 21 days be filled with daily prosperity mantras, immersive wealth deepening meditation experiences, and specific journal entries for shaping prosperity immediately into your life.