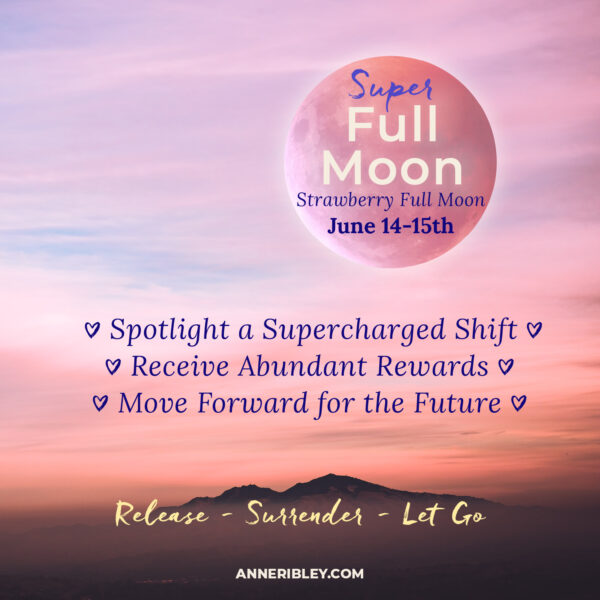 SUPER FULL MOON June 15-16th ~ The strongest super full moon of 2022. You can upgrade what is needed most for you right now. 5 easy steps to the Super Full Moon Create your Miraculous Full Moon Ritual 5 easy steps.
The rapidly shifting world can be overwhelming on many levels, individually and collectively. It can incite confusion. Don't let your heart and soul get buried in the chaos, noise, and shifting grounds of tomorrow. It's time to reveal your personal revolution for what is ready.
What is ready for an upgrade in your life? Health? Relationships? Purpose? Career Path? Finances? Self-Honoring? Activism? Meaning & Momentum?
3 Focus Steps for June Super Full Moon:
1. SPOTLIGHT A SUPERCHARGED SHIFT:

The supermoon highlights the bright light of what is here now and ready for a shift with clear focus. What is being called forward for you is being spotlighted into focus. Run toward it the energy is here to support a supercharge shift. Lean into the release ready. Name and claim your season ahead.
2. RECEIVE ABUNDANT REWARDS:

There are blessings ready to reach you. How open are you to receiving them? There is a Holy Blessed Yes. What needs your trust, faith, and focus with a wholehearted YES!
3. MOVE FORWARD FOR THE FUTURE:

It's now time to move and take the necessary right action. The edges of your expansion are calling you. Now with Godspeed go there. You will be supported. You will be carried with help beyond yourself.
Use this boosting supermoon time to create your ritual of release and give yourself the answers ready to be lived into your life with clear, pure, straightforward inspired intention.
Pen to paper. (Antenna to God, Universal Loving Presence) the quantum field of possibility is ready to meet you in ways beyond what you know yet.
Cheering you on … for the blossoming of your Holy Blessed YES!
(That's what is called the Strawberry
Moon - the blossoming fruit of LIFE holds sweet nectar to nourish your next move.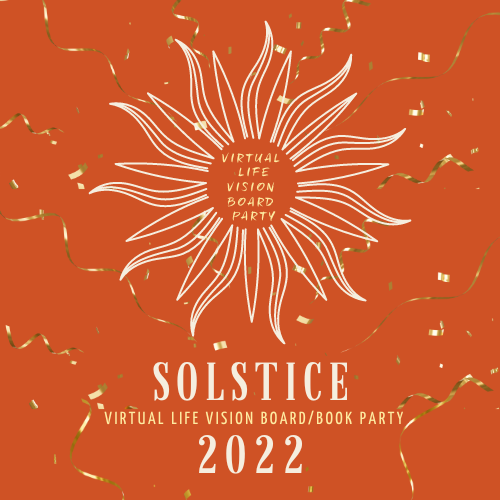 June 21st LIVE VIRTUAL Solstice Life Vision Board/Book Party ~ Fun & Done in 2 Hours
I will share my method using the Feng Shu Bugua as a road map.
Only basic simple supplies are needed. Magic Transformations Will Happen.
Create & Celebrate Dreams in the Solstice Energy.
Life Vision Party Workbook Included.

North America 

Thursday, June 21st
4:00 pm PST (Los Angeles, CA) (Vancouver)
5:00 pm MST (Denver, CO)
6:00 pm CST (Chicago, IL)
7:00 pm EST (New York, NY) (Torondo)
June 21st

 9:00 am (Sydney, Australia)