"I Want To Personally Help You Choose ONE 
Soul Inspiring Goal to Achieve…

In Only 4 Short Weeks"
This Is Your Chance To  Make That One Special Goal In Your Life Into Reality
Introducing The Soul Inspired Manifesting Series
"Something Big, Transformational and Happens…"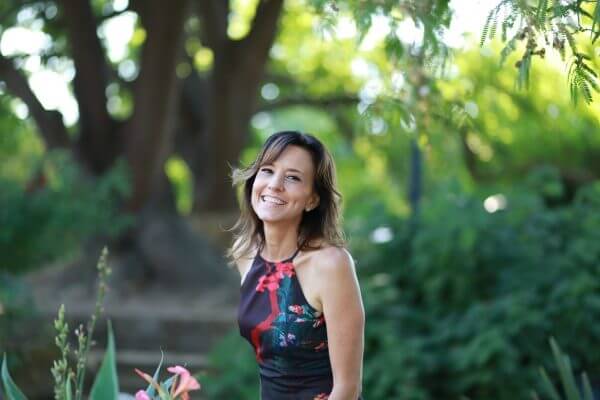 Presented By Anne Ribley
With the right focus in the right direction on the right inspired goal… quantum leaps forward can happen. Manifestation moves with a powerful meaningful momentum.
This course was led as a LIVE course that I personally used for my own manifesting goal while helping others make a huge leap forward toward some very big (and personal) soul inspired goals.
I literally used this process to help bring into reality my Monday Mantra Cards for the past holiday season which had been a dream of mine for the past couple of years. You can follow along with me in a 4 week sequence to achieve a really big goal that you've always wanted to achieve for yourself. Or you can move with it at the pace that works for you.
No matter how you choose to follow, something profound can shift into manifestation for you. In the series together, we put all of your natural energy, concentrated focus and personal transformational power into achieving ONE MAIN GOAL.
And the best news of all…
It does not matter the size of your goal.
It only matters that it is a "soul inspired" goal that when you think about it lights you up with natural excitement, infuses your body with happiness, and simply makes you feel amazing.
It's okay if you don't know what the goal is right now, we will discover it together.
Whatever your main goal is, big or small, that you dream about or desire, you can achieve it.
"I will help give you the FUEL you'll need to focus and give your goals wings in order to make them take flight and become your new reality."
Not only will you find the proper focus and energy you need to achieve your one big (or small) goal, you will also receive the guided structure and loving accountability to ensure success.
By doing this, and combining it with your inner passion and love, you will move into a NATURAL STATE OF SYNCHRONICITY so you can magnetically and magically align with your goal.
In that moment of synchronicity the universe will open up doors of opportunity for you. And miracles you never even thought were possible will begin to occur in your life.
So what's been stopping you from reaching your goals?
To give you an idea of what this one goal could be, here are a few possibilities…
Attracting that special romantic relationship that you've always deeply desired!
Enriching and empowering your current relationship to new levels of intimacy!
Improving your own health and healing so you can finally feel good again!
Losing those unwanted pounds to boost your overall own energy and health!
Increasing your own personal wealth in ways you never thought were possible!
Finding much deeper and more meaningful purpose in your own life!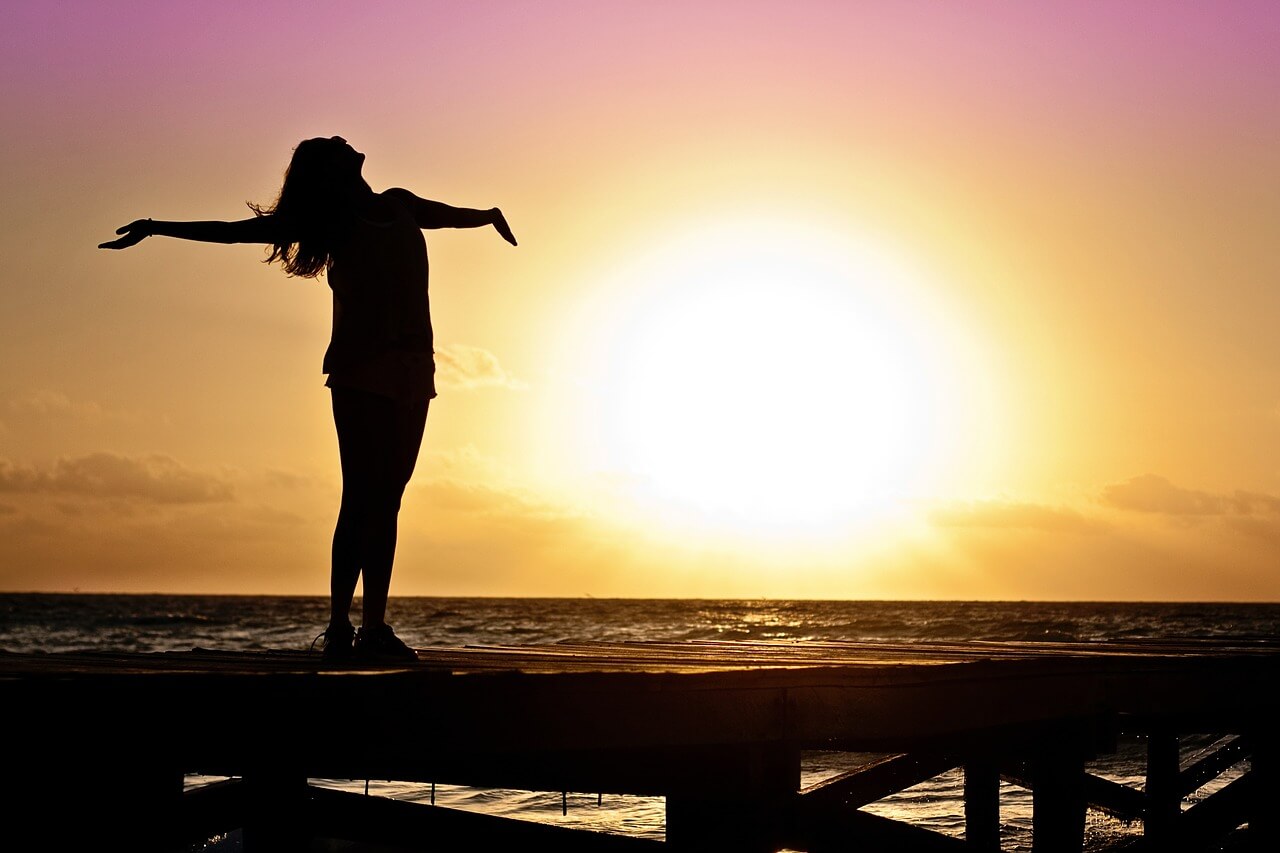 "The #1 'Soul Block' That's STOPPING Your
Personal Manifesting Momentum…"
You are already aware of what a roadblock is, but what is a Soul Block?
A 'Soul Block' is something that's blocking your own soul from truly connecting with your personal manifesting power in an empowering and productive way.
It is different for everyone. The #1 Soul Block I've witnessed from my own life and working with countless others is this…
OVERWHELM!
In life, all kinds of things in your life can quickly overwhelm you. It can be work stress, relationship stress, financial stress…and a whole other host of things. Many times it can be hard to pinpoint exactly how overwhelm takes over and runs your life, but the reality is…it does.
Overwhelm can destroy any forward momentum you have when you're trying to progress forward to claim your own dreams and goals.
Once it has taken control of you, it's normal to feel like there are…
TOO many directions or paths you can take
TOO many things you need to fix in your life
TOO many problems that need to be solved
TOO many "energy suckers" invading your life
And once overwhelm has invaded almost every aspect of your life, it then invites it's closest friend to the party: Resistance.
Resistance is that heavy blanket of fear, doubt and limiting beliefs that keeps you from moving forward and taking the right actions towards your dream goals.
Resistance keeps you "stuck".
Now to the GOOD NEWS…
No matter how "stuck", overwhelmed, doubtful or fearful you may feel about your future and reaching your goals, the good news is you can make a shift.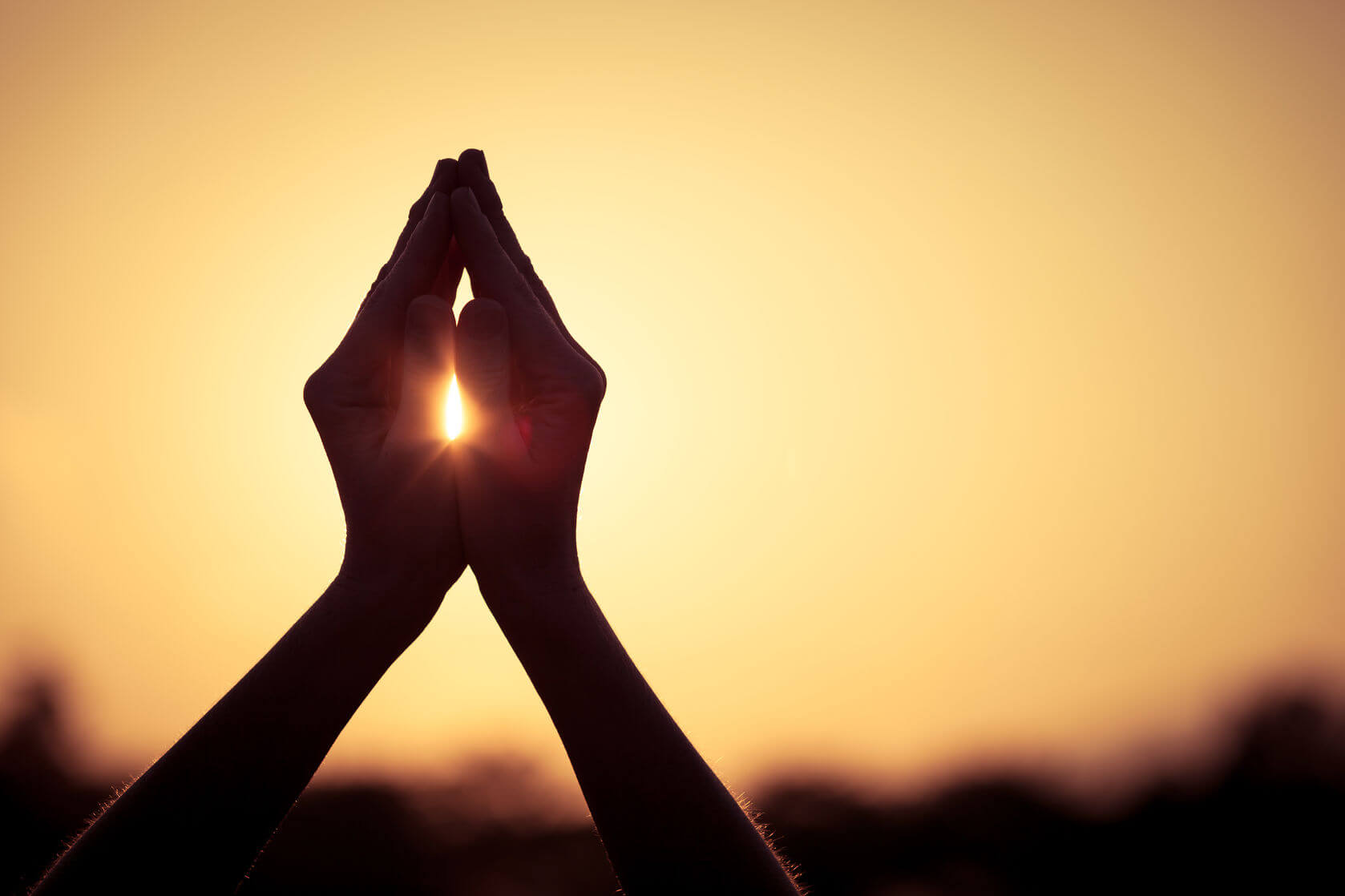 You can adapt and grow…
You can "shift" and transform…
You can become a happier, healthier new you.
Together, we are going to totally dismantle overwhelm and resistance (And anything else that stands in your way) from achieving the goal of your dreams.
We are going to –turn and redirect that energy into focusing on achieving one very important goal for you (not 10 different goals)…
Just ONE burning "Soul Inspired Goal" that's super important to you.
Before we jump into the actual program itself, we need to address one more thing that's very important…
"The Real Truth About Your ONE Soul Inspired Goal That You Really Need To Know Is This…"
Your one single and central Soul Inspired Goal must be driven by deep desire. And most of all, it must be rooted in a passionate desire along with unbreakable hope.
You see, when you mix DESIRE + HOPE together properly, it is like mixing gasoline with the spark of a lit match. It's simply explosive.
When you harness the power of desire and hope to help propel you forward to your own dreams and goals, things will not only shift in your life and the world around you, but so will your own achievements.
You must hold onto hope tightly even when life seems like all it is doing is throwing you curve balls. Face it life will happen. Yet, you can make the powerful momentum of manifesting your goal. I will help you fuel your hope, your direction in a way that gives ease and grace.
Living your life without hope, is like trying to drive a car on empty.
Hope is a very powerful fuel that energizes and activates real success.
A life fueled without hope leads to a life that's dull, aimless, and unfulfilling.
2. A life fueled with hope, focus and desire leads to an abundant, prosperous and fulfilling life.
"Go after your dreams as if your entire life depends on them because it does."
You deserve it! 
"Soul Inspired Manifesting Series is For Someone Just Like You!"
What Exactly IS The Soul Inspired Manifesting Series?
The Soul Inspired Manifesting Series is a powerful program that is 100% dedicated to helping you pick ONE soul inspired goal, and most of all…to set it towards manifestation all within 4 weeks.
I will help you personally reveal and uncover your Soul Inspired "WHY" that will propel you forward to your ultimate goal that you want to achieve.
You will discover how to combine your "WHY" with energy, focus, and shift your consciousness so your dream can manifest. We then add structure and accountability to your goal plan, and get into the right "flow" that will lead you to success.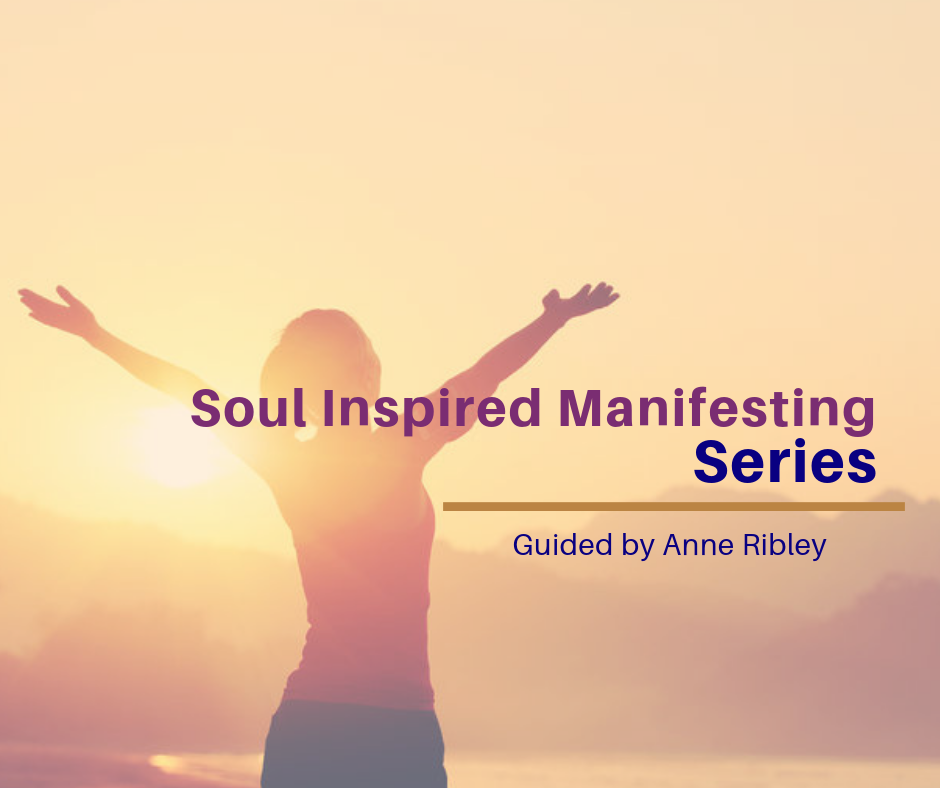 Inside the sessions together, we will ACTIVATE and ANCHOR your Soul Inspired Manifesting intentions by directing them towards your one single goal (The more specific your one goal, the better).
How Will This Program Benefit Your Own Life?
Not only will you learn how to tap into your own magnetic power to achieve your goals, but you will also learn how to REPLICATE this entire process in your life, so you can reach even more goals as you move forward in your life.
When you learn this process, it can have a profound effect on your own health, wealth, personal relationships and just about everything else in between. You will discover what it feels like to lead a deeply happy and fulfilling life and most of all, how you can be in control of your own happiness and achievements.
What Will You Actually Get During The 4 Session Program?
Now that we've dived into what the Soul Inspired Manifesting Series is, and how the process will have a profound effect on your own life and goals, let's go over what's actually included inside the program.
Here's exactly what you will get during this 4 session guided program…
• LET ME GUIDE WITH ON-DEMAND COACHING!
Set into 4 sessions that you can do once a week or at your own pace you'll get a link to a guided audio that'll guide you through a series of powerful techniques designed specifically to help you boost your life confidence and soul stamina. This will help you map out your #1 soul inspired goal to focus on right now, find your natural focus, shift your perception, overcome your fears, fuel inspiration, eliminate excuses, increase accountability, speed up momentum, raise your energy frequency, and finally give you a sense of fierce belief in yourself that will propel you forward to your goal.
• SOUL INSPIRED DIRECTIONAL EXERCISES!
You'll receive action-oriented audio files that'll contain easy-to-follow exercises. These will help you begin the process of manifesting strong and steady momentum towards your goal. This way you don't have to second-guess what you'll need to be doing. You will receive all the instructions, guidance, encouragement to take the actions you need in order to succeed.
Here's how you will progress with your goal…
Session #1 - Your Soul Inspired Goal
You will choose your "Soul Inspired Goal" that supports your "Soul Inspired Why" you will empower your synchronistic realm of possibility to help you with your journey's progress.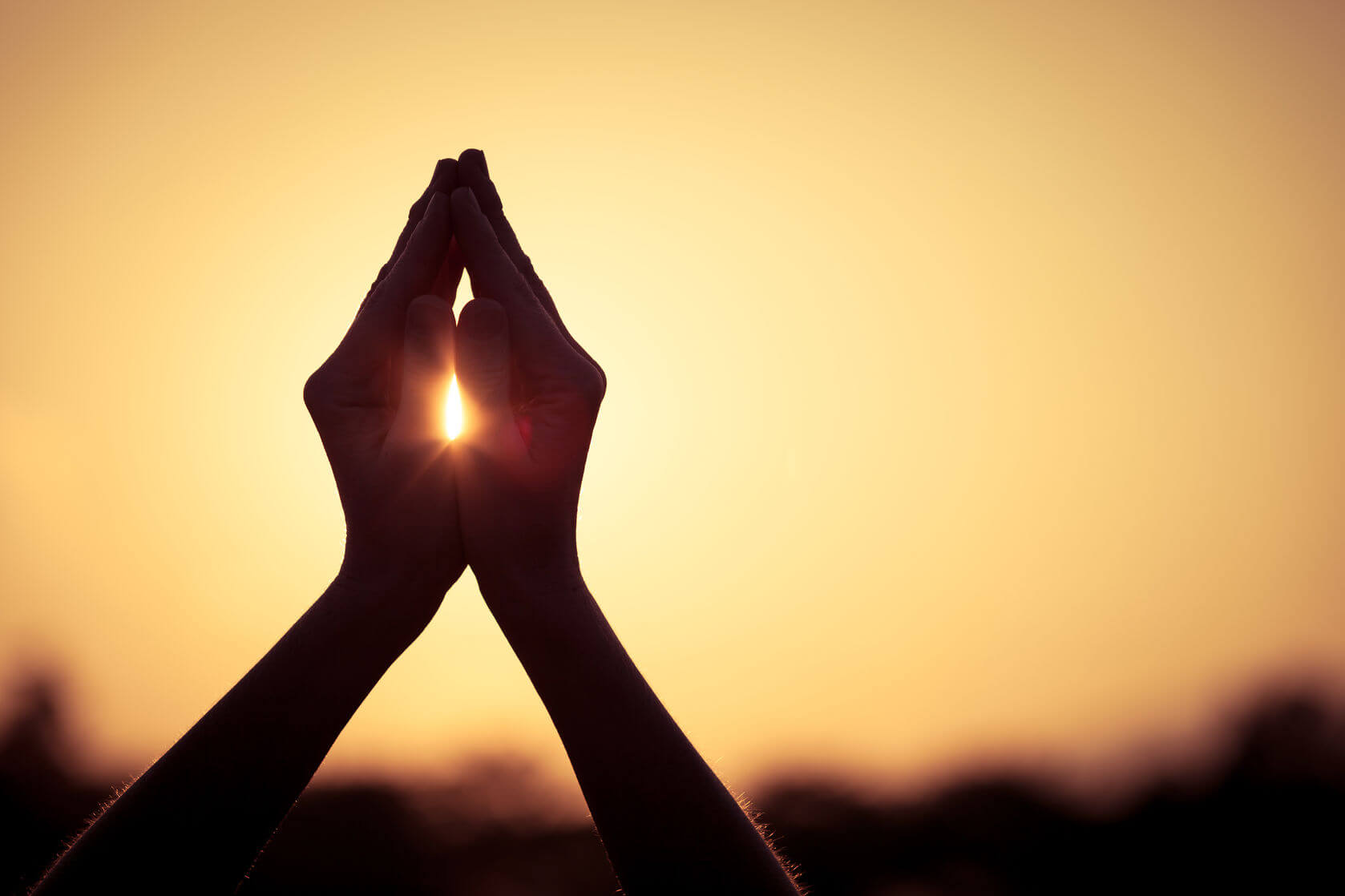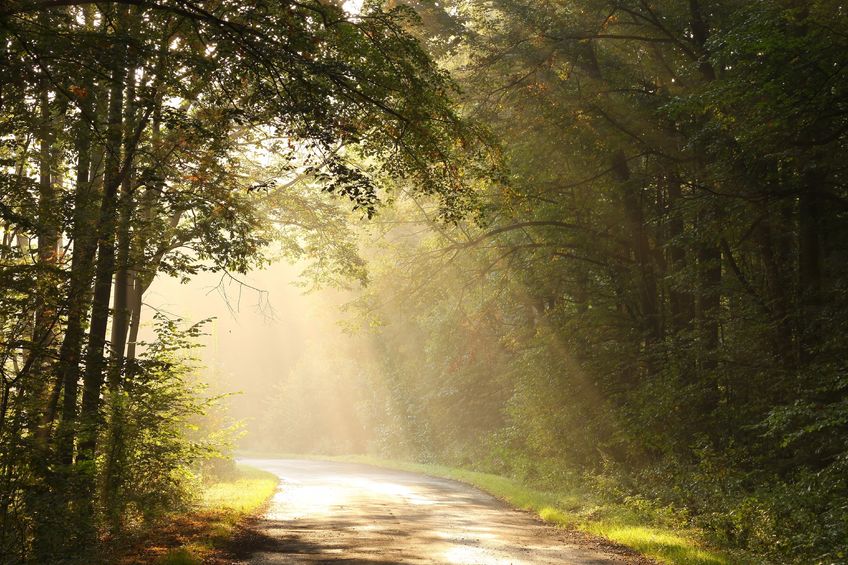 Session #2 - Soul Inspired Direction
Creating your pathway of steps to support you with clarity to keep you moving forward in the powerful connection of alignment with your "Soul Inspired Goal". This a powerful form of core certainty that stirs unshakable stamina. 
Session #3 - Soul Inspired Milestones
Putting you on the path of action that matches your "Soul Inspired Goal" with milestones to meet you along the way. This is when the miraculous begins to show up. Gifts from the Universe in the form of signs signaling to you, supporting you as you move forward in your "Soul Inspired Direction".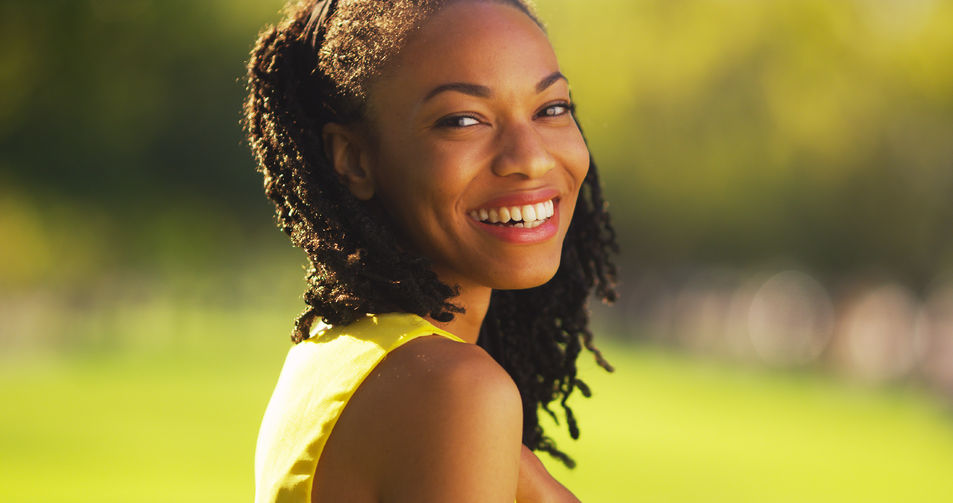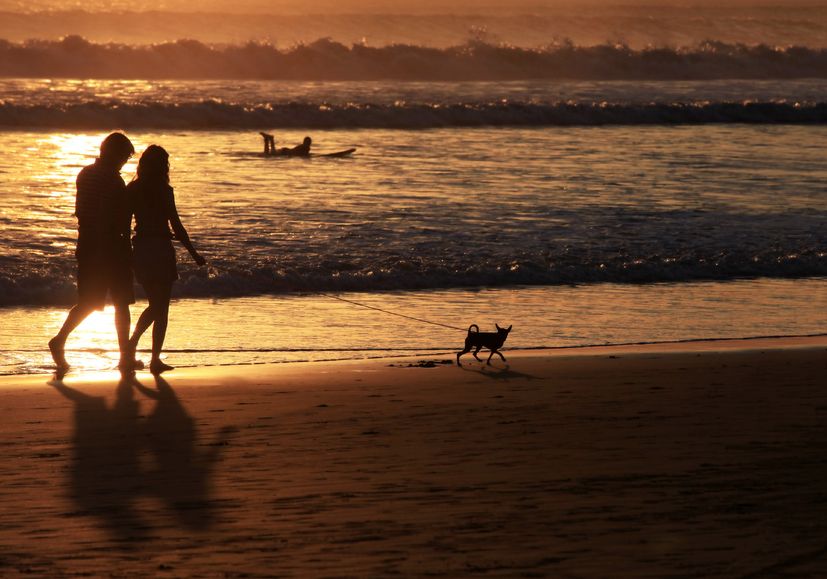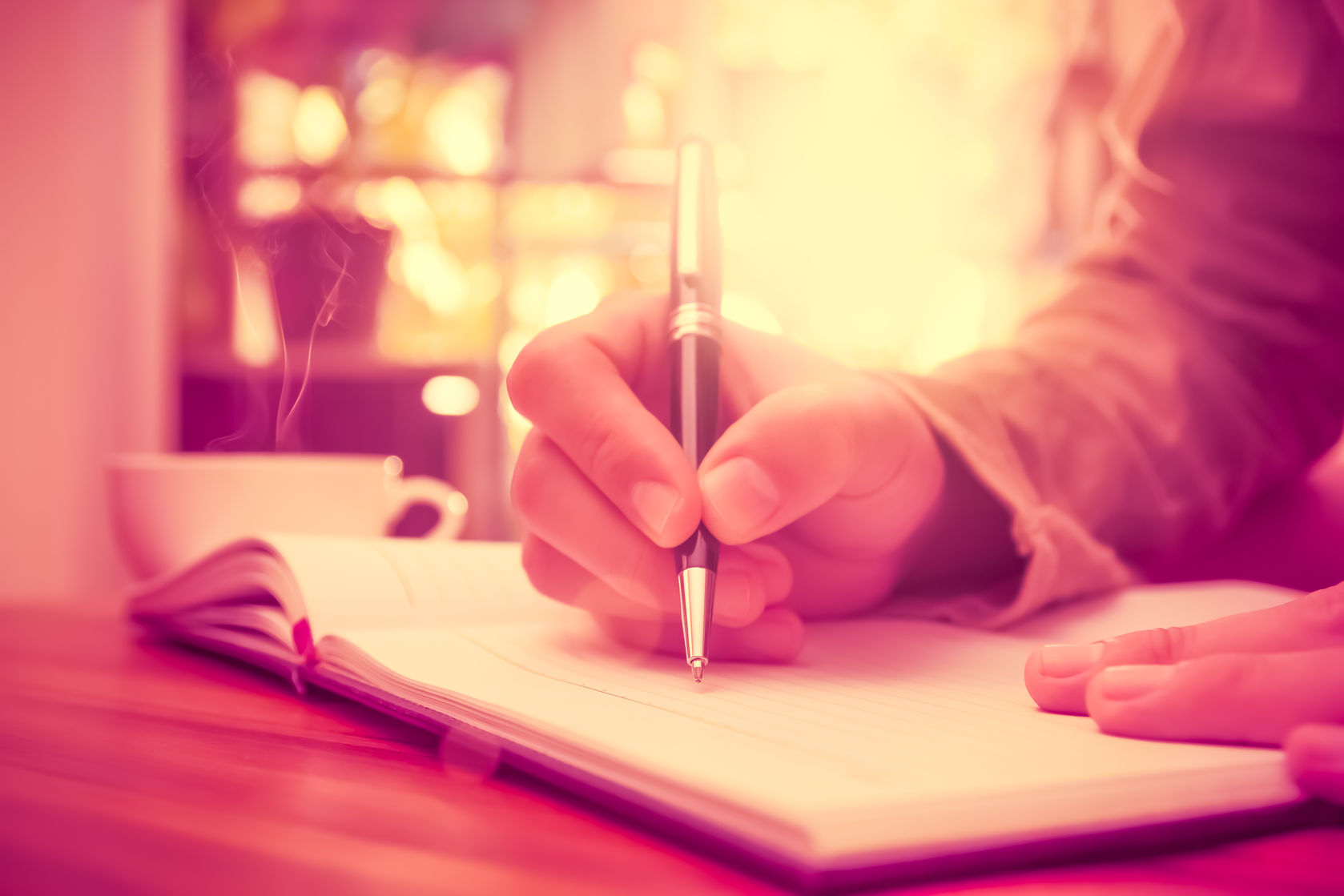 Session #4 - Soul Inspired Support System
You will embody your 4 Step Soul Inspired Success Formula that will quickly and efficiently help you re-shape your habits with empowering that dissolves excuses and drastically reduces the resistance that sabotages soul inspired momentum.
Manifest Your Soul Inspired Goal With Ease and Grace.
Get support and help to build a solid foundational success plan for your soul inspired goal.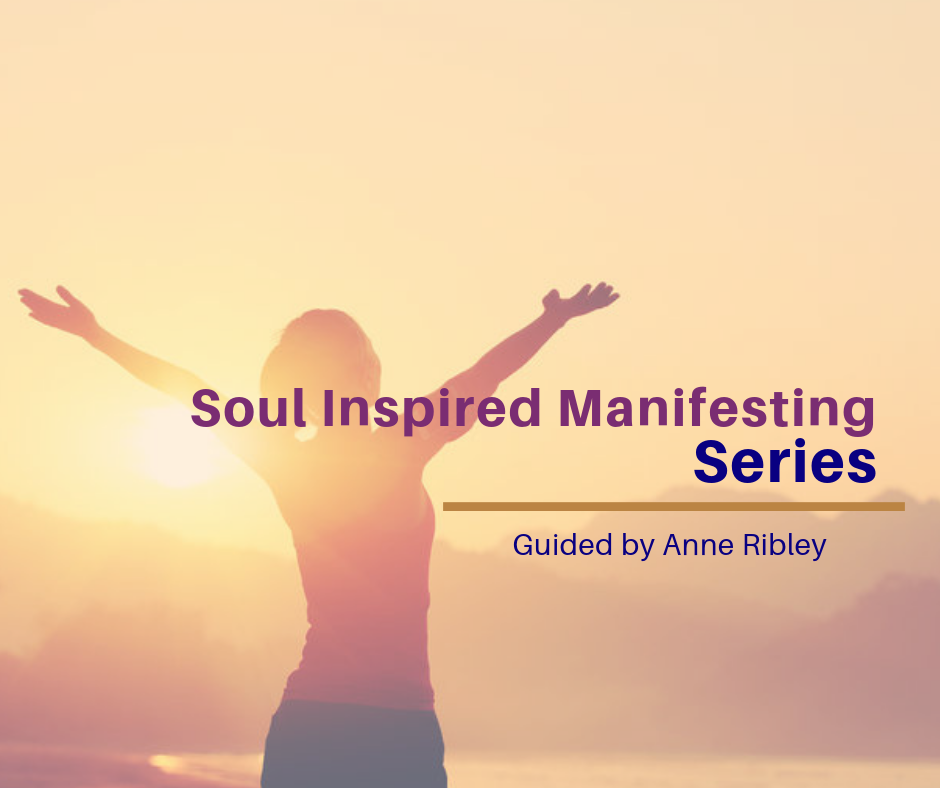 You will
…finally, feel the foundational security of being supported and nurtured with the clarity that you deeply desire to move your soul inspired dream into reality.
You will
…get clear with your "soul inspired why + what" to help carry you with the energy you need achieve radical results with ease and grace.
You will
…unlock your true power source inside with the insights and inspiration to make manifesting your single most important soul inspired goal — truly reachable.
Soul Inspired Manifesting Series Itinerary
What to Expect:
Below you'll see a complete breakdown of the 4-session itinerary and how it focuses for manifesting something important…
4 Guided Sessions:
Summary Intention Audio
Guided Coursework Audio
Soul Inspired Directional Exercises PDF Download
Manifesting Momentum with the Inspired Goal Meant for YOU!
Join 4 Session Inspiring Transformational Journey 
YOU WILL CLAIM ONE "SOUL INSPIRED GOAL"  Activate Your Manifesting Momentum with Inspired Action
Only $147 or (3 Payments of $49)
(Pay in Full and SAVE 15%)
Get immediate access to content to begin getting your "Soul Inspired" clarity connection with your direction and goal.