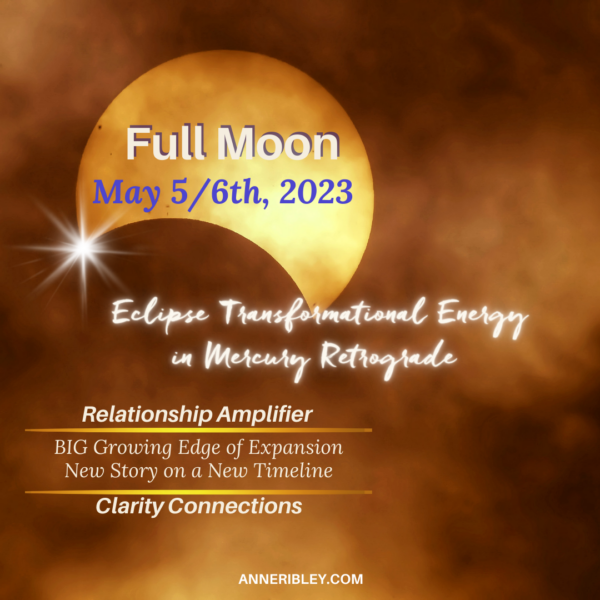 May 5/6th Lunar Eclipse Energy Full Moon brings in a Magical May to Make BIG transformations & Miracles    >>>5 Easy Steps Miraculous Full Moon Ritual.
Full Moon with Eclipse energy comes with BIG gifts of transformations. Embrace the Mercury Retrograde energy asking for a slow down and revisiting what you really want.
The recent rides of life may have felt bumpy. Hold on. Listen in. Hear your heart. Write it Right. Pen to paper, antenna to God/Source/Creation/Universal Loving Presence and let your power surge a timeline of truth for you.
The month of May has miracles for you.
Take the time to align with sacred intentions of release and healing.
May Full Moon Eclipse Full Moon Focus:
1. RELATIONSHIP AMPLIFIER:

What new relationship(s) are forming? What old relationships are fading? These relationships could be with others, with self, or life situations. All of it will be amplified to shift a new story and amplify a new relationship.
2. CLARITY CONNECTIONS.

What has been confusing or unclear will connect to new ways of being. Clear and release what has been heavy and hard recently. Create a circle of sacred intention for hope, renewal and prayers answered with your Eclipse Full Moon Ritual.
3. GOLDEN GIFTS. What is the new reshaping for you? Whatever has felt hard, heavy, fuzzy wants to turn to gold for you. Sit with your heart and honor what you hear.
The spiritual practice of the full moon ritual can boost your path with the clarity to shine a new season of blessings and gifts for you.
Available for Streaming or Downloading on all music platforms. Apple Music, Spotify, Google Play, Amazon Music
Available for Streaming or Downloading on all music platforms. Apple Music, Spotify, Google Play, Amazon Music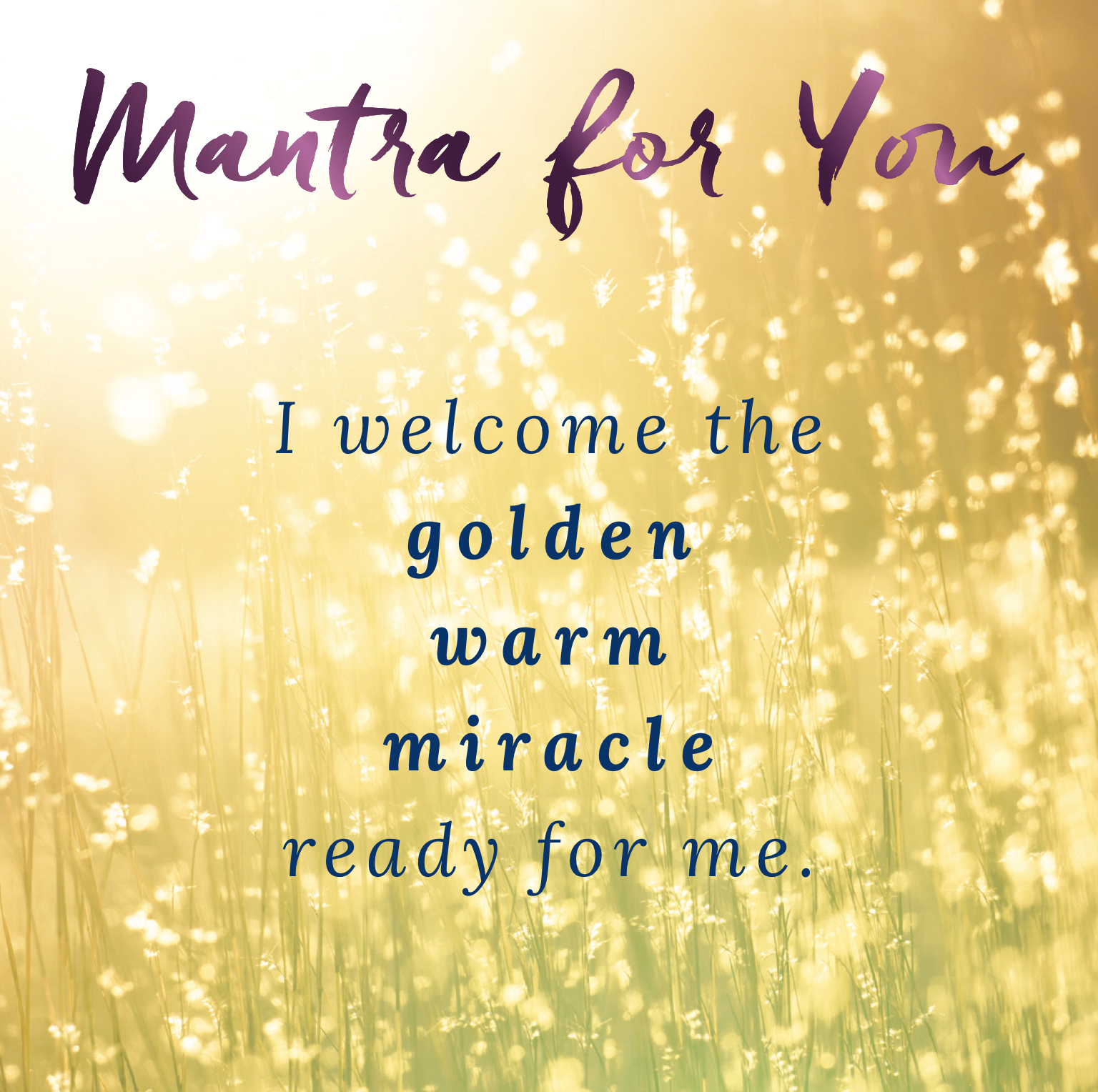 This is a perfect mantra for the month of May.
Welcome the golden warm miracle ready for you.
Pick the life area that has felt disconnected, cold, and distant, now imagine specifically that person, place or life situation with the embracing energy of golden warmth that calls forth the miracle you are now ready to receive.
Take that situation or person and hold them in the warm golden light for 3 minutes in the morning and at the end of the night.
Welcome the miracle stepping forth for you. It's time to define specifically what you are ready to embrace forward. Hold your faith, focus, and frequency on the golden warm light of what is miraculous for you to receive.
In this 21-day Miracle Stream Mantra Challenge Experience, you will connect to the miracle stream ready to support and carry you for what is needed for you now.
The Miracle Stream experience is filled with daily mantras, immersive meditation experiences, and specific journal entries for synchronizing a stream of miracles immediately into your life.
Daily Miracle Mantras

Deep Immersion Subconscious Programming

Mini Meditations 

Daily Miracle Reflection Prompts
Join me on the Miracle Stream for the next 21 Days for 15-20 minutes a day.