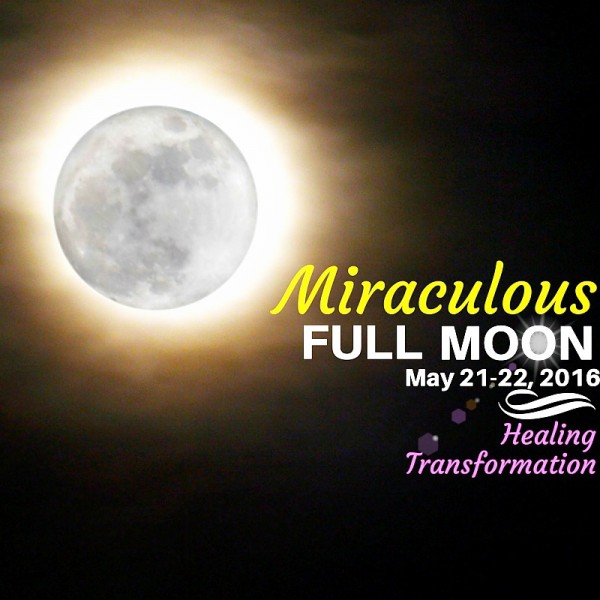 Special Full Moon Weekend
May 21-22nd
Connect to the healing and transformation that is ready for you. It's a special time for the Miraculous Full Moon Ritual for May. All progress moves in cycles of transformational change. You can strongly connect to your power with a soulful ritual of release. 
Have you been feeling energies firing up all over the place?
Work?
Home?
Relationships?
Sudden situations?
This is all a part of a deeper alchemy desiring to transform you into something beautiful and new. 
The Full Moon for May sees many retrogrades coming to the end of their cycles — including Mercury retrograde. We have the profound chance to experience a renewed sense of energy founded in clarity and to feel a surge of blooming stability. (This is why May Full Moon is referred to as the Flower Full Moon).
Communication and expression are finding new healthy ground for renewal in our lives. It is prime time for this current cycle. If any life area has been triggered or inflamed recently, whether from a deep part of the past or from more recent events, it's now your time to claim the clearing.
3 Focus Steps for Miraculous May Full Moon Ritual:
1. EXPRESS the SUPPRESSED: Write it right - Pen to Paper (Antenna to God, Universe, Life, Source, Universal Loving Presence) that which is ready to be released. Let the connection of clarity and communication channel through what is now ready come full circle for you.
2. BURN THE BRIDGES OF BETRAYAL: Let it all go… all the feelings of betrayals from others, from life and most importantly the subtle, toxic self-betrayal that can settle upon the soul. Slay the sabotage that has been stopping your true desired progress. Clear the judgmental clutter. Cut through confusion and create the clearing you seek.
3. RISE IN RENEWAL WITH SOUL STAMINA: You have much value and possibility ready to be honored. Let your bright shining spirit share with the world. Exchange and contribute with complete worthiness. Let your worthiness shine, share, and be seen. Rise with the stamina that pulls power from the truth of your soul.
Worthiness is natural. Find your way home to it.
Your heart's dreams are ready to meet and greet you.
Let this weekend serve as a powerful gateway to lead you to your worthiness.
Release. Renew. Heal. Transform. 
The simple spiritual practice of the full moon ritual heals and transforms.
Shine on ~
Namaste,
Anne
REMEMBER 5 EASY STEPS
It's Simple, Yet Magically Transformative:
1. Create a sacred space with meditational music. (FREE streaming below)

2. "Write it Right" on a piece of paper all you would to relinquish. This is all the darker aspects of your life. The more specific the better. The areas where you need Divine help to heal whether it be something on the inside of you or a life situation.

3. Set in the fireplace and let the paper burn. (You can use parchment paper, if you need easy, clean burn with no ashes.)

4. Announce the words out loud with full intention… I Relinquish! Be Gone!

5. Stay open to the miraculous and watch your prayers begin to manifest.
Check out Oprah's Soul Sessions on Shedding the Weight.
This episode is very appropriate for the powerful significance of what it means in the shedding of what we need to let go of…
What do you want?
According to Oprah, if you had asked her that question at any time over the past two decades, she would have given you the same answer: "I would say, 'I want to be fit. I want to be healthy. I want to be strong.' Which is really PC for 'thin.' … I cannot tell you the countless hours and the enormous amount of wasted energy I have spent wanting my thighs to be a different size."
Oprah has made no secret of her weight loss struggle over the years. In this SuperSoul Session, she reveals how she completely shifted her perspective on losing weight.
I absolutely love this episode and it relates to everything I feel passionate about with teaching the spiritual practice of the moon rituals in our connection to life we want.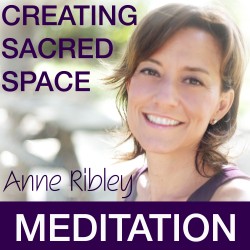 Join the Soul Stamina Plan!

Your Soul Stamina Plan is a 6 week enchanted journey that will help you dream bigger than ever before … and get you deeper in touch with your own manifesting super powers! 
In these 6 weeks of exciting self-discovery you will learn how to:
Attract true prosperity and purpose in your life

Cultivate deeper and more enriched relationships

Gain more clarity and sharpness of mind

Manifest abundant health, more energy and vitality

Enjoy a deeper connection with yourself and life around you


Super-Charge Your Manifestations!