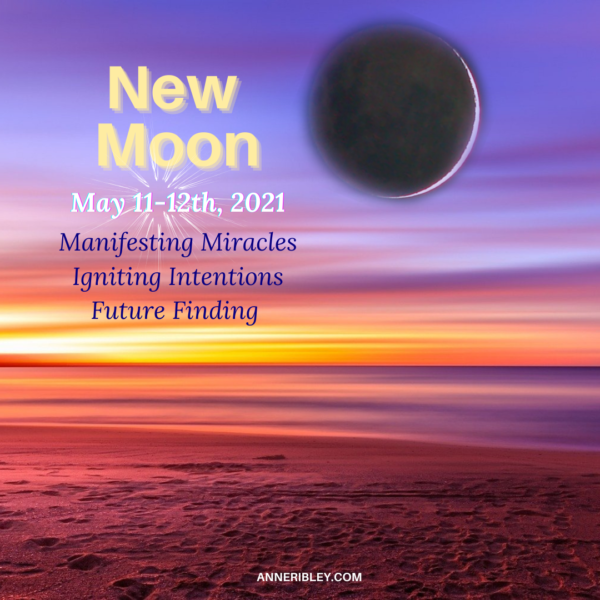 May 11/12th. Set free your prayers, dreams, wishes for the miracle movement ready for you to manifest forward. (7 easy steps to New Moon Ritual.)
Create your May Manifesting New Moon Ritual for the miracles and new possibilities ready to promote something powerfully new for you.
Open your honest heart and spark your desires and dreams for the new foundation seeking the future vision being co-created currently both on an individual and collective level.
May's Energy Focus for the New Moon:
1. MANIFESTING MIRACLES.

It's a new time as the grips of the old release. Let yourself be inside the stream of synchronized support all around and ready for you. Your clarity to name, claim and connect is the super-powered energy present for your stream of miracles.
2. IGNITING INTENTIONS.

Using your honest heart on what you want and need will nourish the expansion and growth from the unknown to the known. Let your true felt intentions ignite. Take sacred time to be with your honest heart desires.
3. FUTURE FINDING.

Intentions are finding a new future. The future is now. Allow yourself to show up, speak up and let it be known. Allow the stream of support from sources known or unknown to step forth.
Open the channel to "Write it Right into Life" your hopes, intentions, and dreams. Pen to Paper - Antenna to God/Source/Universe/Life. Ignite your now intentions needing to become. Let NEW MIRACLES shine on through for you.