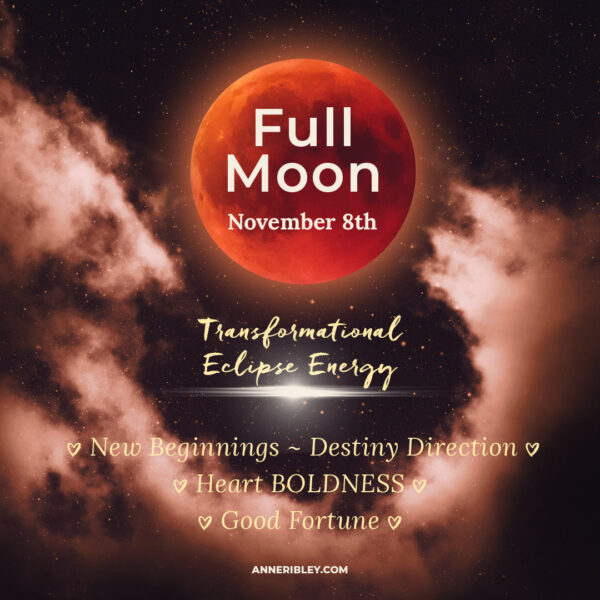 Prepare for the Full Moon + Lunar Eclipse Transformational Energy, it brings in the energy to take away darkness and reveal the heart of matters, 5 easy steps to the Miraculous Full Moon Ritual >> bit.ly/MoonRitual2022
What has been hidden from you or others is now being revealed. Open yourself to know what you need to know at this time. Allow yourself to touch the truth of your heart.
What energy has been eclipsed needs to release?
What energy has been eclipsed and needs to be released?
November Full Moon Focus + Transformational Eclipse Energy
1. New Beginnings / Destiny Directions.

This is a great time to start something new and accomplish something meaningful. Take action in the direction of your destiny, your dreams, your path of progress for meaning and impact. Let go. Release. Renew.
2. Heart BOLDNESS.

The heart is being stirred. This is a time of relationship connection and matters of the heart. Let your heart boldly step forward, and move your heart to the front of the line. Create new bonds.
3. Good Fortune.

Call upon strength and creativity for clarity. Good favor is here. Open yourself to the area that has been suppressed, small, or forgotten, and allow a clearing of the old to go for more space and faith for the new blessings to be born.
Write it right. Pen to paper. (antenna to God/Source). Create your ritual of release and bring your willingness to shine the light on the eclipsed energies that have locked out in some life area that is now ready to be liberated.
Connect to your heart, and express the truth for you.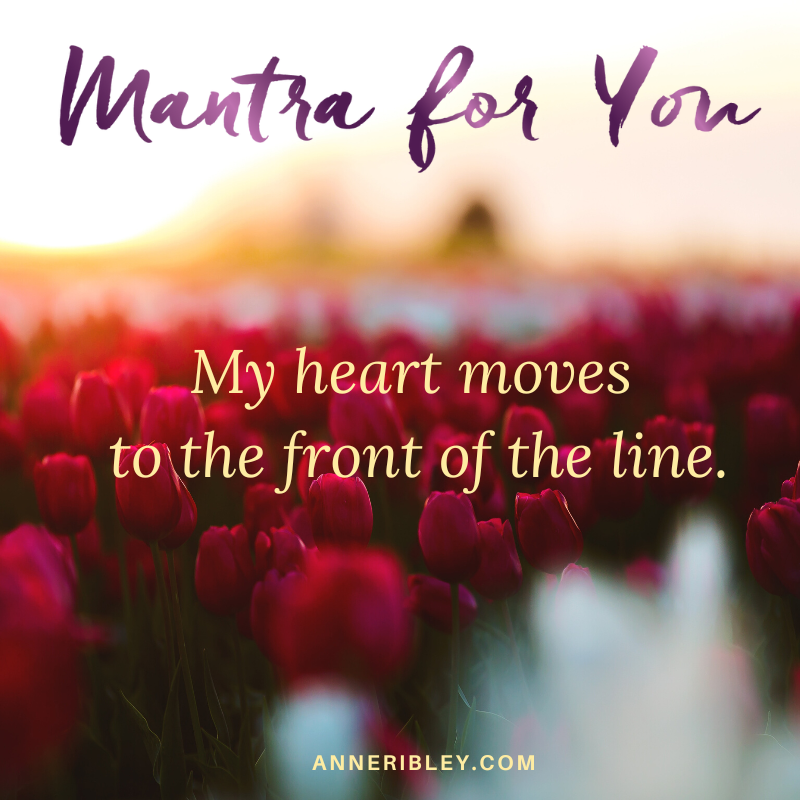 Your inner knowing is a heart wisdom whisperer of truth. Most often, the head, people pleasing, worries, and fears stand before the heart. Use this mantra to re-calibrate choices you make and the priority flow for the day and week.
Your heart is a beautiful miracle of powerful intelligence, always there with perfect synchronizing rhythm of giving and receiving. Your heart radiates an energy field that can felt all around you. Let your heart radiance shine forward at the front of the line.
If we allow too many other parts of life to pile in front of our very own hearts. We can get buried beneath pushing agendas coming in and at us from all over.
Speak your power position into being with this mantra.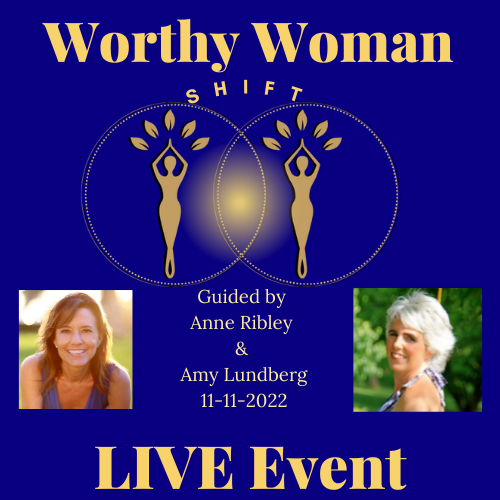 North America
Times

10:11 am PST (Los Angeles, CA) (Vancouver)
11:11 am MST (Denver, CO)
12:11 pm CST (Chicago)
1:11 pm EST (New York) (Toronto)
Worldwide Times

6:11 pm (London, England)

 8:11 pm (Cape Town, South Africa)
NEXT DAY 11-12-2022

 5:11 am Oct 26th  (Sydney, Australia)
Join the Worldwide Event on 11-11-2022
Trust Your Voice, Confidence
& Inner Leader
Guided Healing 11:11 Activation 
Discover the 7 Expression Codes to help you connect to your inner light, to reclaim your sense of deep worthiness.
Reconnect to Your Dreams

Reset Your Body

Release All Self-Doubt

Rekindle Your Light

Recommit to Your Worthiness

SHIFT INTO WORTHINESS
Now is the time more than ever a change is being called forward…a real SHIFT is being asked now.