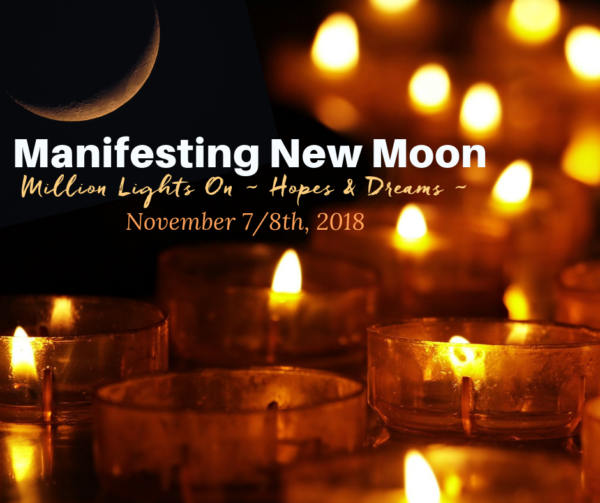 Join the extraordinary global event every month during the time of the new moon as we collectively set our personal intentions manifesting our hopes and dreams. (More on the New Moon Ritual Teleseminar)
Our goal is to have over a million people around the world bring light to their personal hopes and inspiring manifesting intentions at the same time, lifting consciousness with our collective energies to a lighter and brighter expression of ourselves.
Let's light up a million souls around the world! Join with many others, and manifest your dreams with a powerful meditation and prayer ceremony during the new moon time each month. Please share. The only requirement is your heart's desire to manifest hopes and dreams into the world.
There is a strong call to uplift our voices, choices, dreams and inspired intentions for each other, collectively and connectively.
What are you envisioning for your world with your hopes, dreams and inspiring intentions? It's time to expand into your larger life visions. Put inspiring intentions into life plans. Elevate the energy around areas that have been stuck by bringing out the light of deeply held intention-based dreams.
"Manifesting New Moon Ritual" reveals a simple spiritual practice you can do alone, with your family, or with your partner to boost prayers, inspiring intentions, and manifestations. Access the natural cycle of a powerful synchronistic window during the new moon to boost your manifestations. You are worthy of manifesting into reality your hopes and dream. Reality is rapport with life to make real. Let your intentions reveal to become real.
Energy Focus for November New Moon:
1.) LET YOUR TRUTH TALK. Uncover the core of your heart's truth. You cannot fake the core of you. It's the real power place speaking to your life. Drop in, and let your truth talk from your heart.
2.) REMEMBERING YOUR CONNECTION. If you feel some life area (such as health, money, relationships, worldly affairs or career) has been challenging you either personally or externally, it's time to tune in and align with new ways you can connect with your internal OK, your Original Knowing where all the power resides.
3.) WORTHY OF WELL-BEING. Claim your divine right for well-being. Your essential self is completely, unapologetically worthy. It's your true essential self that is you. Tune into this power time to name and claim the worthiness of your dreams that you want nourished into life.
Let your "write it right" inspiring intentions speak.
Ask yourself these very important questions:
What is life asking of me most right now at this time?
How can I best support the change?
What structures or systems need to be put in place to uphold the support and sustain the change?
How can I connect more strongly to my truest core self for the change?
What boundaries do I need to have in place on the inside of my life?
What boundaries do I need to have in place in my exterior life?
Time to speak, name and claim your future being into reality. Give sacred time and bring attention to your intentions with the simple spiritual practice of the Manifesting New Moon Ritual.
Write it right. (Pen to paper - Antenna to God, Universe, Creation)
Make space for the light of your dreams to shine.
Activate your dreams.
Light your candle.
Let your manifesting intentions shine.
Shine on ~
Namaste,
Anne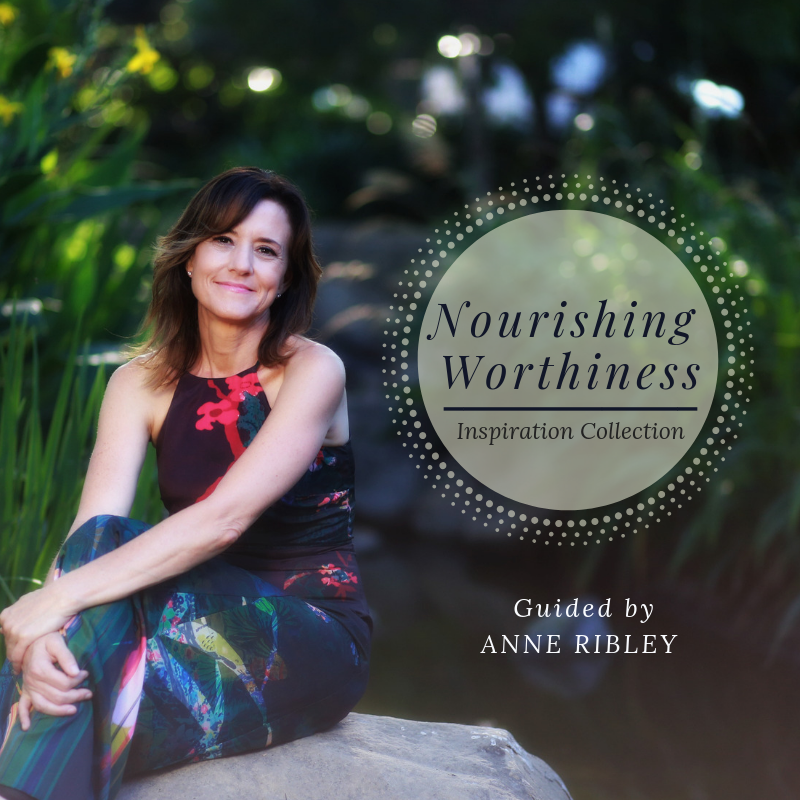 Worthiness is at the very heart of life.
Restore the connection to your inherent worthiness and experience your profound shift into sufficiency.  Let no barrier block you from claiming your divine birthright to be worthy.
Get the collection now and be apart of a guided LIVE BONUS 11-11 Class on November 11, 2018.
With this collection, you can start with these simple practices of remembering what is already there for you and watch the miracle of your life to thrive in a new way as you stand with the posture of your divine birthright to flourish with your natural worthiness.