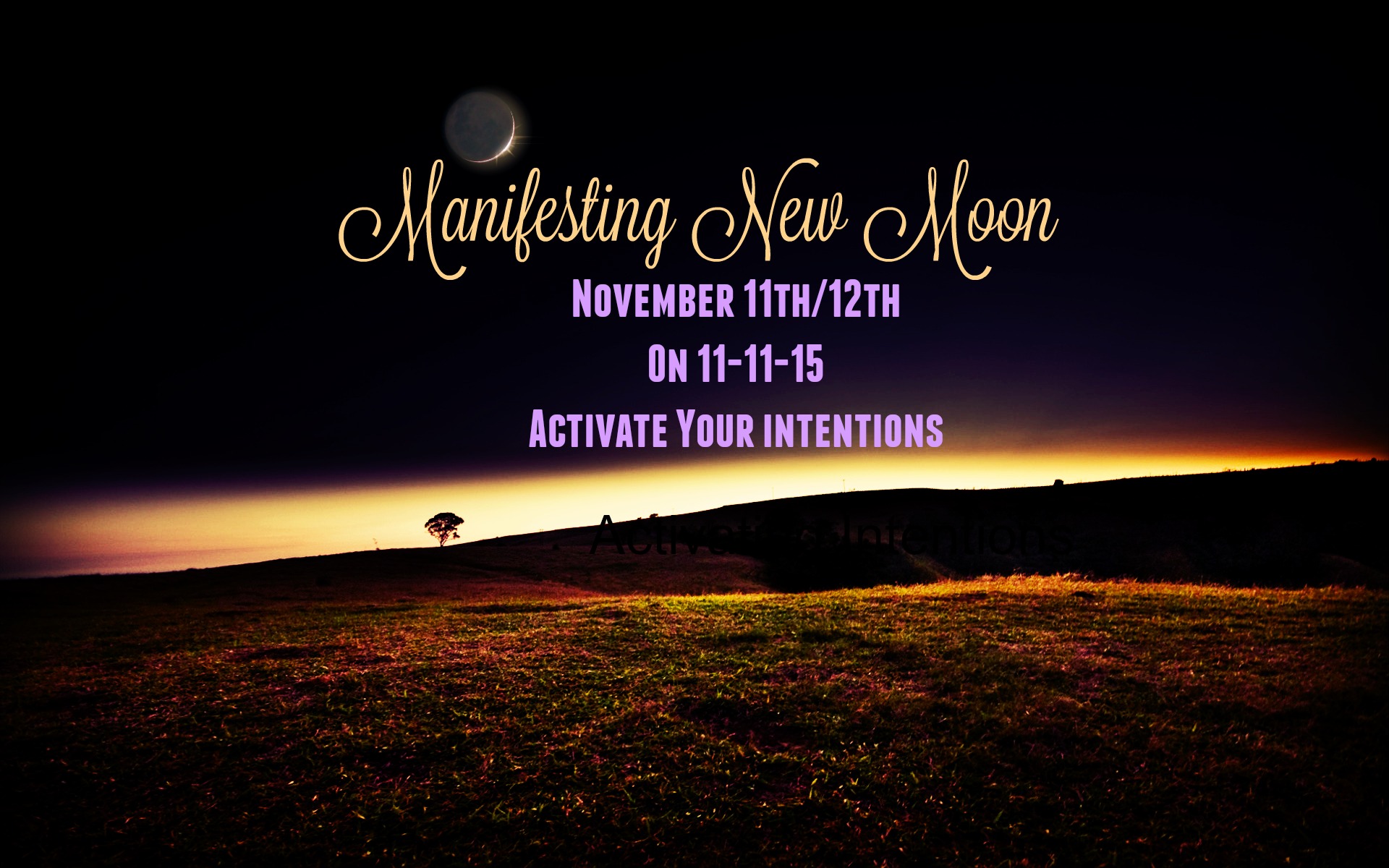 Manifesting New Moon Ritual
  November 11th 2015 
~11:11~
November 11th ~ the date 11-11 ~ Something Incredibly Miraculous is Synchronizing With the Nature of You! The "Manifesting New Moon" cycle for November begins on 11-11-2015. It's an activation of energy for inner and outer alignment with manifesting intentions and creating higher consciousness. 
We are in a powerful time of new beginnings; the deeper roots of your dreams are taking hold. This is a time for allowing our deeper dreams to grow.
Right now, you are being called upon to activate the energy of your internal light and see the vision of your intended manifestations being planted to grow. 11-11 has long been known as a powerful symbol of the transforming energy of the quantum field of possibility. 
1. SYNCHRONIZE your spirit with the world.
Use this natural synchronizing time of the new moon that aligns with the 11-11 date to cross the threshold of new beginnings that are pushing you toward the brink of your own big transformational change.
2. ACTIVATE the energy.
Activate your manifesting momentum or Divine Timing, that will naturally assist in the steadfast expansion of deeply rooted, inspiring dreams that are ready to see the light.
3. CONNECT to your upcoming change. The 11-11 new moon cycle is the doorway to releasing your patterns of disconnect as you move deeper into your connection with awareness and consciousness that is the light of YOU and YOUR DREAMS!
Use the spiritual practice of the Manifesting New Moon Ritual to give sacred honor to this powerfully energetic cycle that is ready embrace your life with inspiring dreams emerging to the light.
Take a 20-minute retreat. 
Light your candles. 
Write it right (Antenna to God).
Welcome your next natural expansion.
Love your dreams with manifesting attention and intention.
Shine on ~
Namaste, 
Anne