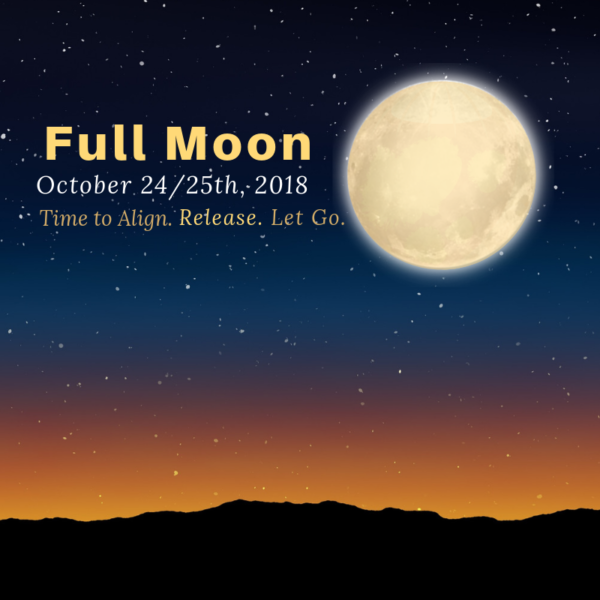 We are in a sacred time of honoring your inner alive life that is ready to thrive. Release and let go and watch the magic flow. 
Feeling the desire to naturally align deeper with your connection in some primary life area? Home? Family and intimate relationships? Money/Financial matters? Career and job situations? Health and well-being? Let's tune into your power to heal and transform. Time to name and claim your healing and transformation.
Energy Focus for the October Full Moon:
1. CLEARING & CONNECTING. Focus on clearing the weeds, heavy-weight of emotional burdens or life energy patterns that haven't been working. Connect to your true inner priorities of value. Whatever has been getting in the way and not allowing you to honor your life energy, too heavy to continue to carry. You are feeling the light of truth to claim your natural worth and value to live in alignment what is true for you.
2. REWINDING. RELEASING. RE-FINDING. If you have been retracing your steps for the patterns that have placed you out of alignment. Let this power time help you re-wind the energy entanglements that need to be released so you can re-find what is deeply true for you. Open the channel pathways that connect you back to your true soul inspired source.
3. WORTHY WHOLENESS. Have you been feeling the deeper connection to what's true for you and your inherent worthy value? The return to your natural naming and claiming your worthiness? Valuing your time boundaries? Valuing your life energy boundaries? Valuing your relationship boundaries? Then use this sacred time to let your worthiness shine, share, and be seen. Most importantly be known to you. Pen to paper (Antenna to God, Source, Universe) the sacred channel of communication with this power ritual of release to be present to your full alive wholeness.
Release
Let go.
Surrender.
Align.
Allow.
Namaste,
Anne