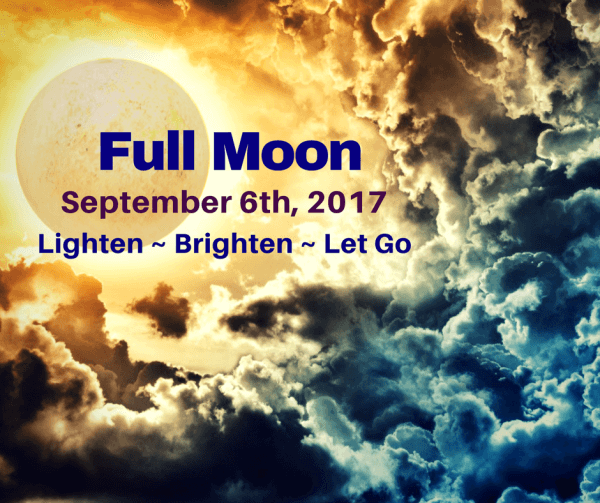 Full Moon ~ September 6th
You are inside a highly healing and transformational time. This is going to be a magical moon time. 
Change has been bubbling to the surface for quite some time as shifts in power move into a new paradigm. These power shifts in position will show up differently for all of us in our own personal ways.
Mercury is coming out of retrograde, and we will see the speeding up of manifesting intentions. Being clear on what you want to create in the upcoming weeks is vitally important. Making space for new growth to come will be essential to creating a sense of being in sync with our surroundings. 
We are all being asked to clear the clutter that clouds and blocks our own personal consciousness, so we can express our best selves. The blockages of heavier energies filled with hurt, struggle, old conditioning and limiting beliefs are being shaken loose. Give them their sacred release, and let them go. New beginnings are bringing many new blessings to those of us who are clearing the space to receive them.
September's Energy Focus for the Full Moon:
1. PERSONAL POWER MANAGEMENT. There are so many ways we are all feeling the shift in our personal power sources: finances, career, relationships, life views, immediate physical world, family dynamics, or a variety other combinations that are specific to each of us. We are all having to look more closely at our personal power management systems, release what isn't working, and adjust to a new way of being.
2. CLEARING LONG HELD INJUSTICES. It's time to clear the deep pain of injustices. When acts of hurt live inside injustices that aren't given the attention to heal, they flare up again and again in our lives. If you have felt a repeating unfair pattern, then it's time to do some intentional injustice clearing. Resentments remain from unresolved injustices, and they will become the unconscious, repeating storyline in our relationships with people, careers, money, and situations. Get in touch with what has felt unfair, and let your healing transformation happen by writing it right. Pen to paper — antenna to God — Universe with a ritual of release. 
3. NEW CREATIONAL MANIFESTATIONS. A new power paradigm wants to emerge for you with manifestations that come from your authentic creational desires. You will find healing and transformation in those life areas that have been moving incrementally toward the light of your own emergence. Make conscious open space for the new power blessings ready to come through for you. This upcoming time is about stepping stronger into your worthy self that is positioned in your authentic power and abundance.
You are worth it.
Let your light shine.
Here is the 60 Minute Facebook LIVE
"I Would Love For You To Join Us For This Remarkable and Life-Changing 4-Week Inspirational Journey!"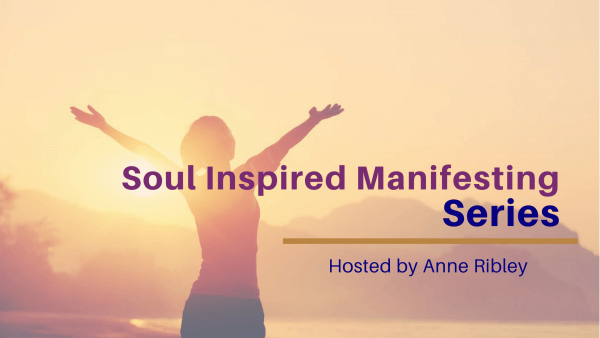 During this amazing 4-week program, I'm going to give you all the tools and techniques you need to help you finally get the clarity you need, get clear on your "WHY", and most of all…tap into your INNER power source to manifest your #1 soul inspired goal and make it your reality!
"This will be your go-to soul inspired goal BLUEPRINT that you can use anytime you wish not only now…but also in the future!"