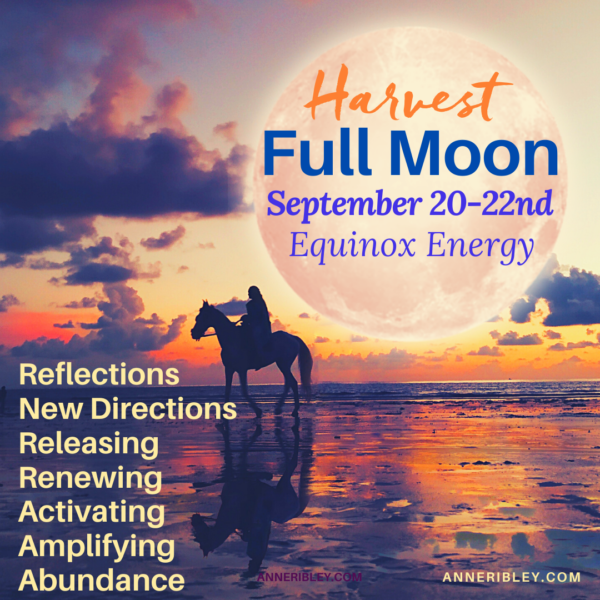 During this amplifying equinox energy claim, what is yours, to harvest your future now.
This harvest full moon gives manifesting abundance to make bigger wherever your relationship attention is: Lack? Fear? Love? Creation? Destruction? Elevating up? Spiraling down? What intentions are you amplifying your attentions around with energy? Time to release and let go of what doesn't support or serve you.
Focus for Equinox Energy Harvest Full Moon:
1. BIG Energy.

What has felt heavy, hard, or hurtful? Shift any energy that has been heavy, occupying too much space, recurring or hanging on too long in reality. Your attention is the amplifier of where intentions will create the future from.
2. Abundance Amplifier.

Claim your worth! What is the abundance you want to amplify? Activate? Now is the time to get clear, make clear, and do the clearing for where is your attention going and flowing? Abundance of more is here. What do you want in the abundance? More of the past? Or expansion of what truly supports your soul-inspired life? Time to let it all go. Release. Allow the renewal to activate you.
3. Act. Activate. Actions of Alignment.

Write it right (antenna to God/Source). Create your ritual of release, and surrender the dark, heavy, hidden, known of unknown oppressors of resistance inside and outside. Now is the time to put into your alignment of truth expansion go into action with acts of support to activate the powerful abundance wanting to take shape. Make space for miracle streams to step forward. Believe in your new possibilities ready to expand.
The spiritual practice of the full moon ritual can support you in harvesting the dreams, activating abundance that aligns with your soul-centered truth calling you forward.
Pen to paper, antenna to God/Universe/Source/Creation create your Equinox Harvest Full Moon Ritual of Release for the renewal.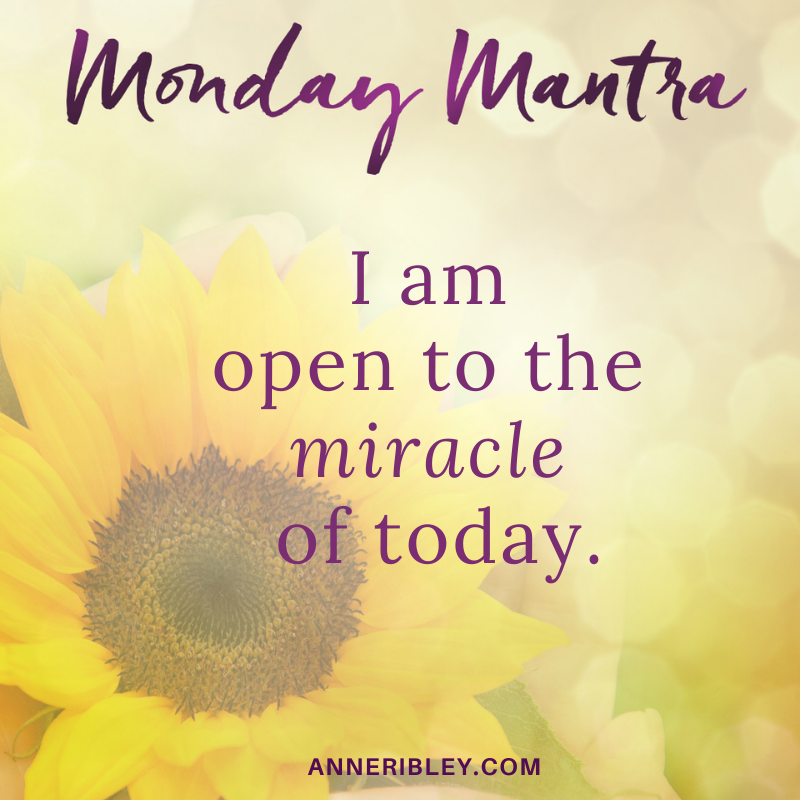 There is always a beautiful solution ready to present. What we need… when we need it. Let Mondays lead your week in miraculous ways. Start with today and claim the miracle you are open to receive.
What if every Monday morning before you got out of bed you repeated the mantra…
…I am open to the miracle of today…
How would that energize your week? This mantra is easy and simple enough to remember. Let it marinate into your Mondays as a ritual to empower miracles for you.
We need a miracle mindset now more than ever. Calling in the greater consciousness with spiritually expanded solutions beyond the current lower energies circulating out of fear and disconnection.