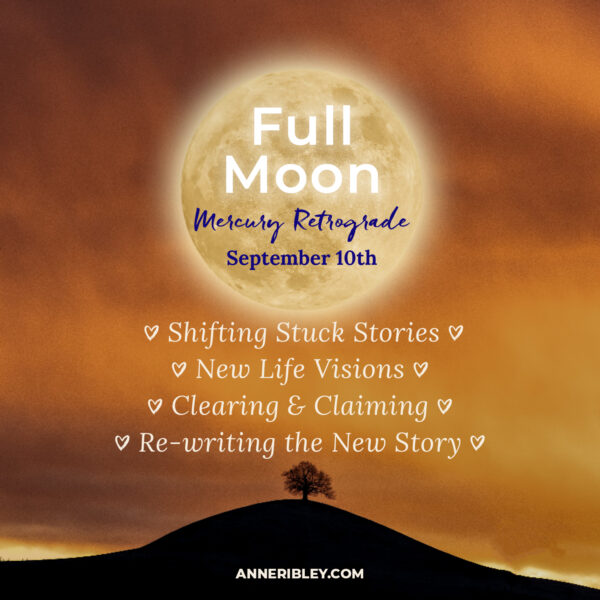 Harvest Full Moon this weekend with Mercury Retrograde. 5 easy steps to the Miraculous Full Moon Ritual.
It's a harvest season cycle, what has been planted in the past is ready to bring abundance and connection forward. Fears are being released as more courage is being approached with the movement happening.
Harvest Full Moon in Mercury Retrograde causes a focus to clear the stagnant set-points that have been stuck for a new story shift. The next few weeks will give reflection on the future life visions desiring to be planted with a new story.
HARVEST FULL MOON ENERGY FOCUS:
1. SHIFTING STUCK STORIES.

Mercury Retrograde brings in the harvest full moon relationship review and reflection for a whole new story to shift. What needs to be cleared for the shift? What new stories need to lead the way.
2. NEW LIFE VISIONS.

What's the shift happening for you currently? What's the transition of transformation you are in? Let the fears be released for the courage being called in to find footing.
3. RE-WRITING THE NEW STORY.

Get true to the voice of transformation speaking inside. A new story is finding a foundation to expand forward with. Being true with your words as a real expression connection is part of the new story. Inside and outside in matching rapport is the relationship story shift. What needs to shift into alignment? Speaking up? Relationship integrity? What are you really feeling in your relationship(s)? What is your career/purpose path calling more from you? Health? Financial? Value exchange? New Agreements?
Write it right. Pen to paper. (antenna to God/Source/Life). Create ritual of release over the weekend and let the fullness of the harvest moon shift new stories to life for you.