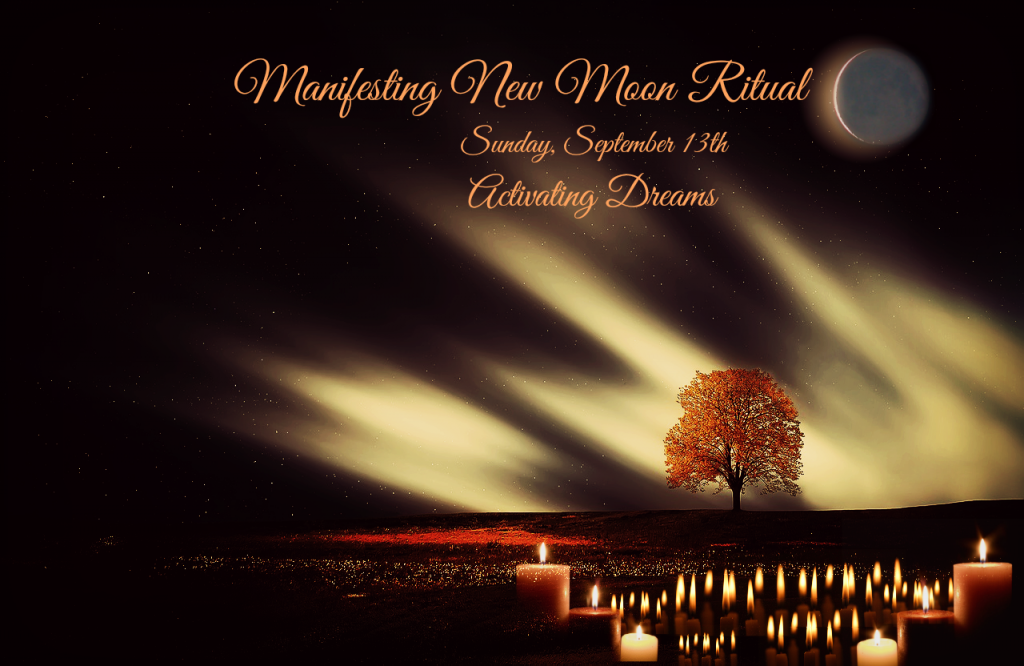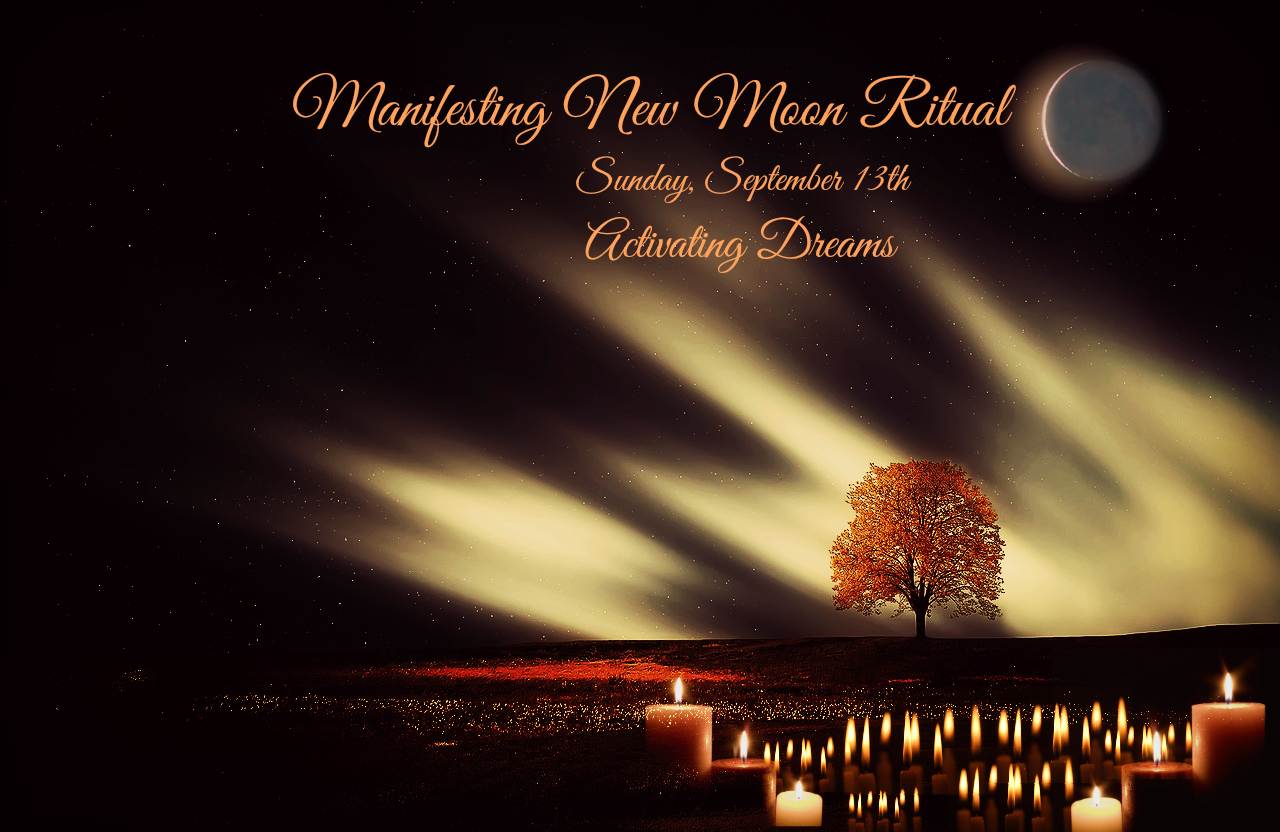 ~ Manifesting New Moon Ritual ~
Sunday, September 13th
Time to check in with your intentions for creation. Set and reflect on your prayers, dreams and wishes you want to manifest. 
This weekend is filled with highly magnetizing energy to energize your dreams. It's a power-packed NEW MOON between SUPER FULL MOONS with an upcoming "Mercury Retrograde" period following. The Manifesting New Moon Ritual is a soulful ritual that will make your heart's desired manifestations truly magical!
I spent part of my weekend in Santa Barbara for a previewing of Oprah's new BELIEF series. Oprah is so proud of this global series. It's all about the uniting of the connection and meaning we all seek through our rituals and practices regardless of age, race, culture or nationality.
The Manifesting New Moon Ritual has the same common thread of connection. Become a part of an extraordinary global event every month on the evening of the new moon, when we collectively set our personal intentions by manifesting the light of our hopes and dreams.
Let's light up a million souls around the world! Tell your friends. Join with millions of others, and manifest your dreams with a powerful meditation and prayer ceremony on the night of the new moon. Please share. Only requirement is the heart's desire to manifest hopes and dreams into the world.
"True desire in the heart for anything good is God's proof to you sent beforehand to indicate that it's already yours." ― Denzel Washington
Shine on~
Bring your dreams to light!
Namaste,
Anne