FREE Soul Inspired Manifesting Workshop
May 24th, 2017
(Manifesting SUPER NEW MOON Preparation)
6:00 PM PST (Los Angeles, CA)
7:00 PM MST (Denver, CO)
8:00 PM CST (Chicago, IL)
9:00 PM EST (New York, NY)
———————–
11:00 AM Sydney, Austraila (May 25th)
There is a time and a place for everything, and if you're looking to send your manifestation intentions soaring to new heights – THIS is it.
Secure your spot IN YOUR FREE Soul Inspired Manifesting Workshop.
Never underestimate the power you hold to initiate intentions that rise from your greatest authentic energy source of your very own soul.
Prepare to discover:
Exactly how tuning into your soul-inspired dreams will magnify manifesting results.

4 step soul-inspired manifesting system for all your intentions.

How the timing is right now for you to ignite the spark of soul-inspired dreams.

How to intensify your soulful connection for power – no matter your personal beliefs.

Uncovering how your own personal secret simple strategies to streamline a sustaining shift.
Join in and access the clarity you seek for lasting changes in YOUR life!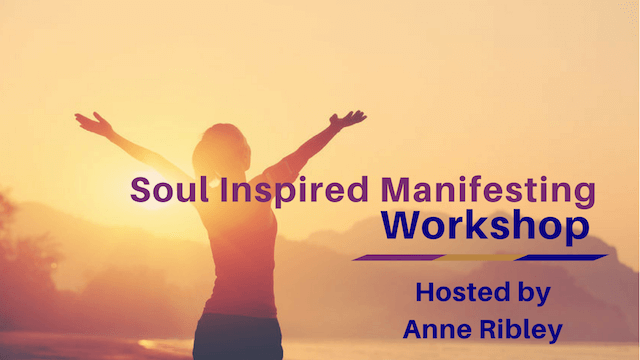 We naturally move into a time for super-charging manifestations.
You can use this natural boosting time when the elements of life are strongly set up to boost your manifesting intentions.
Discover how to add your "soul-inspired" dreams and goals to your manifesting intentions because when you do… you naturally harness a powerful energy source that makes miraculous impact happen.
Discover how to boost Soul-Inspired Manifesting to:
Naturally transform the blocks of constrictions that have held you back!
By boosting your soul-inspired manifesting dreams you can naturally activate your heart-felt desired dreams with ease and grace. You can s

ignificantly shift, heal and transform 

dis-empowering energies

 such 

as:

 

lack

, 

mental fixation

, emotional 

stag

nation

, 

grievances

, 

angst

, 

unnecessary suffering

, 

anxiousness

, 

relationship hardship

by aligning to core connection of soul inspired certainty.
Divine karmic action is always at work, get into alignment with your core congruent soul-inspired self for miraculous manifesting.
 Let the upcoming time of the Manifesting Super New Moon help bring your soul inspired dreams to life. 
Join the workshop as I help you prepare for the Super New Moon time of claiming it and naming it.