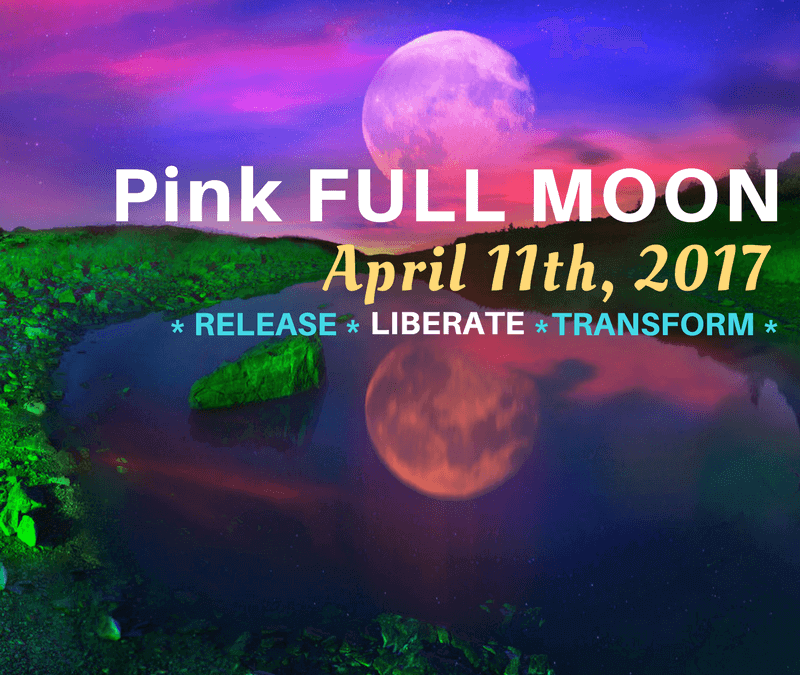 ~ April Pink Full Moon + Mercury Retrograde Time ~ April 11th. It's a heart blossoming healing time. (5 easy steps to the Miraculous Full Moon Ritual here: goo.gl/iSzvxy)
The true healing heart knows the way. Whatever is deeply needed to be healed, released and transformed is being called into the light for release at this time. No one is exempt. It's a deeply healing call for all.
Your breath can reset you immediately back to the moment. It's the natural rhythm of inhaling (taking in) and exhaling (releasing) — in and out — that brings restorative, intrinsic, life-giving properties to the present. The moon moves in the natural rhythm of cycles to help sustain life on earth. And we can use this natural cyclic rhythm to be brought back to what is needed in the present.