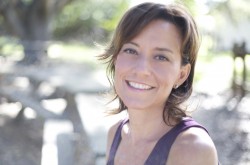 Behind the stately iron gate sits a picture-perfect home, quaintly nestled in the California Oak trees. Even the giant garden tub overlooking the gorgeous valley conjures up luxurious romantic images.
Until you come close enough to see under the mountains of bubbles, there is only a single woman soaking in the tub built for two, completely alone in her nakedness. I am the woman with tears streaming down my face, asking myself after fifteen years of marriage, "How did I end up in such a disconnected relationship when everything about me is about connection and love?"  Soaking in the tub and gazing through a large picture window at the full moon lighting up the darkness, I vow to find my way out of such a painful place.  Here I have a life filled with so many wonderful material possessions, yet empty of the richness and intimacy the heart longs to share.
Fast-forward three years. I am now officially alone, a single mother of two boys. The thought of saying the words, "I am divorced" just didn't know how to leave my lips. I had been a married woman for eighteen years, which was almost my whole adult life. 
The thought of dating was not on my mind. I didn't even know how to begin; it just seemed too complicated. Besides, how would I have time to figure out relationship stuff when I was alone physically, emotionally and financially, raising my two boys?
Mantras were my salvation then. They helped quiet my whirling mind when it went looking for future answers.  "Love will come to my home." I would say it over and over again. "Love will come to my home." If thoughts drifted to the future, I called my mind back by repeating, "Love will come to my home."
One day I received a phone call from Jack a potential business partner from other side of the country, who had been referred to me by brother.
We spent a lot time together thanks to the modern tool of technology – conference calls and Skype. One day, a chat message pinged through from him, saying, "I don't know how to say this, but I find your mind very attractive." An energetic rush struck me. Electrified and unsure of what to do, I closed my laptop, took a deep breath and processed the moment. 
I had no idea I was going to be starring in a beautiful love story. I had no idea that events were marching with a perfect synchronistic beat for my soulmate and I to intersect at the right place and time in both of our lives — "Divine Mapping", I call it.
One New Year's Eve, Jack had made a declaration that this was going to be "his year". At that time, he didn't know the catalyst of change that would follow: a break up with his fiancé of five years, loss of his home and a business they shared.
Right before we started working together, something very definitive happened to Jack.  While out fishing with his son one day, floating in a tranquil oasis of crystal blue water and breath-taking views, he suddenly realized he was missing the entire serene setting because he was literally looking down at his feet in darkness and despair. Looking up, he saw where he was. Really saw it. It was at that moment that he made the decision to love his life. He wasn't going to wait until x, y and z happened to embrace the gift of life and love again. When he got off that boat, he was a changed man. 
Jack frequently states that love is the highest vibration. Those who are set and receptive to love become highly attractive. After his awakening on the boat, opportunities, people, and situations circulated around him at high speed. Our long distance relationship began shortly afterward. The physical distance between us allowed the relationship to grow from the inside out. Our relationship was deeply soulful and intimate before we ever met in person.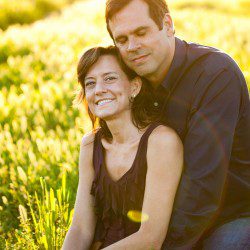 When Jack came out to visit me in California for the first time, he arrived at my door with flowers and a note that said, "Anne, love has come to your home." It felt surreal, a feeling that still lingers today. In person, our love was everything we had experienced long distance and yet even sweeter, more tender, soulful, sensual and alive. We have been together ever since and we are enjoying our beautiful life together in California.
Whether in love or looking for love. What's your love mantra?
From my heart to yours! Sharing some inspiration on LOVE!