Monday Mantra Limited Edition Gift Bundle

52 Inspiring Weekly Mantra Card With Mantra Message
Monday Mantra cards for starting out the week with empowerment.
Mantra Pocket Book
A beautiful pocket book with one full year of 52 weekly mantras including mantra messages.
Beautiful Bundled in a Gift Bag
Complete bundle packaged in a 6 x 9 inch gold organza gift bag.
Bonus: Synchronicity Stone Inside Gift Bag
Every set contains a unique synchronicity stone for the right energy word at the right time for the receiver of the bundle.
Bonus: 9 Extra Giver Mantra Cards
Every set includes 9 extra mantra cards of the most popular mantras to give away or display in other areas of your home or take on the go.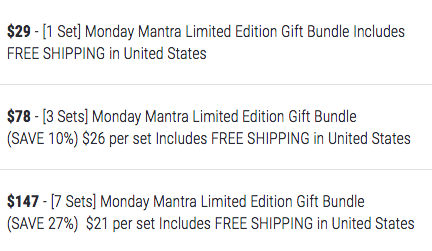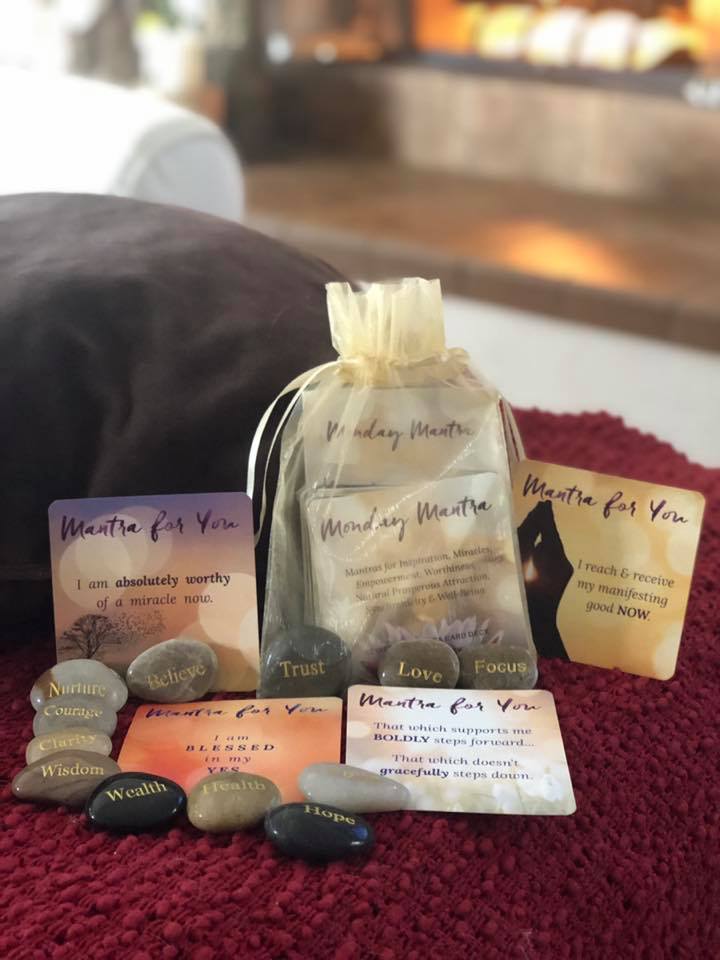 Great Gift for Family, Your Favorite People, Kindred Friends and Co-Workers.