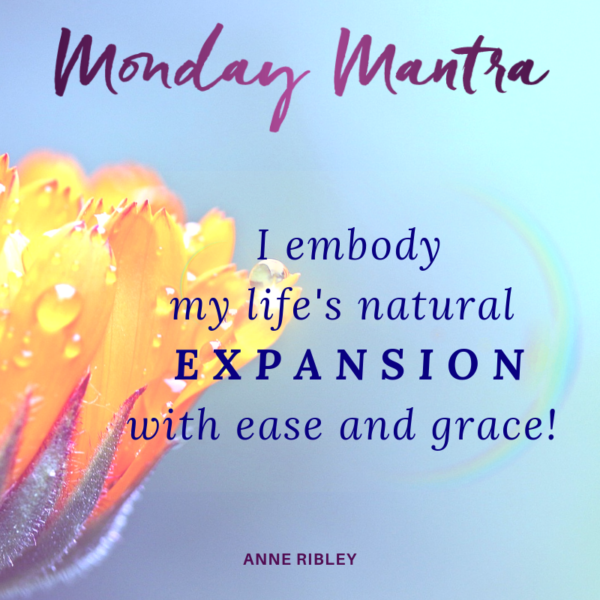 I embody my life's natural EXPANSION with ease and grace!
Repeat the mantra as you breathe in with fullness — feel your lungs naturally expanding with your heart's inspired intentions of aliveness. 
Is there a life area you have been playing small?
What life area do you need to embody more deeply so that you can expand with the new that is ready to come through.
Connect deeper into the body of you, your life and the natural essence of your life's expansion.
Let the your life's expanding nature happen without force, fear, or rigidity.

As natural as the breath of life, let the rhythm of ease and grace fill what is now ready to expand.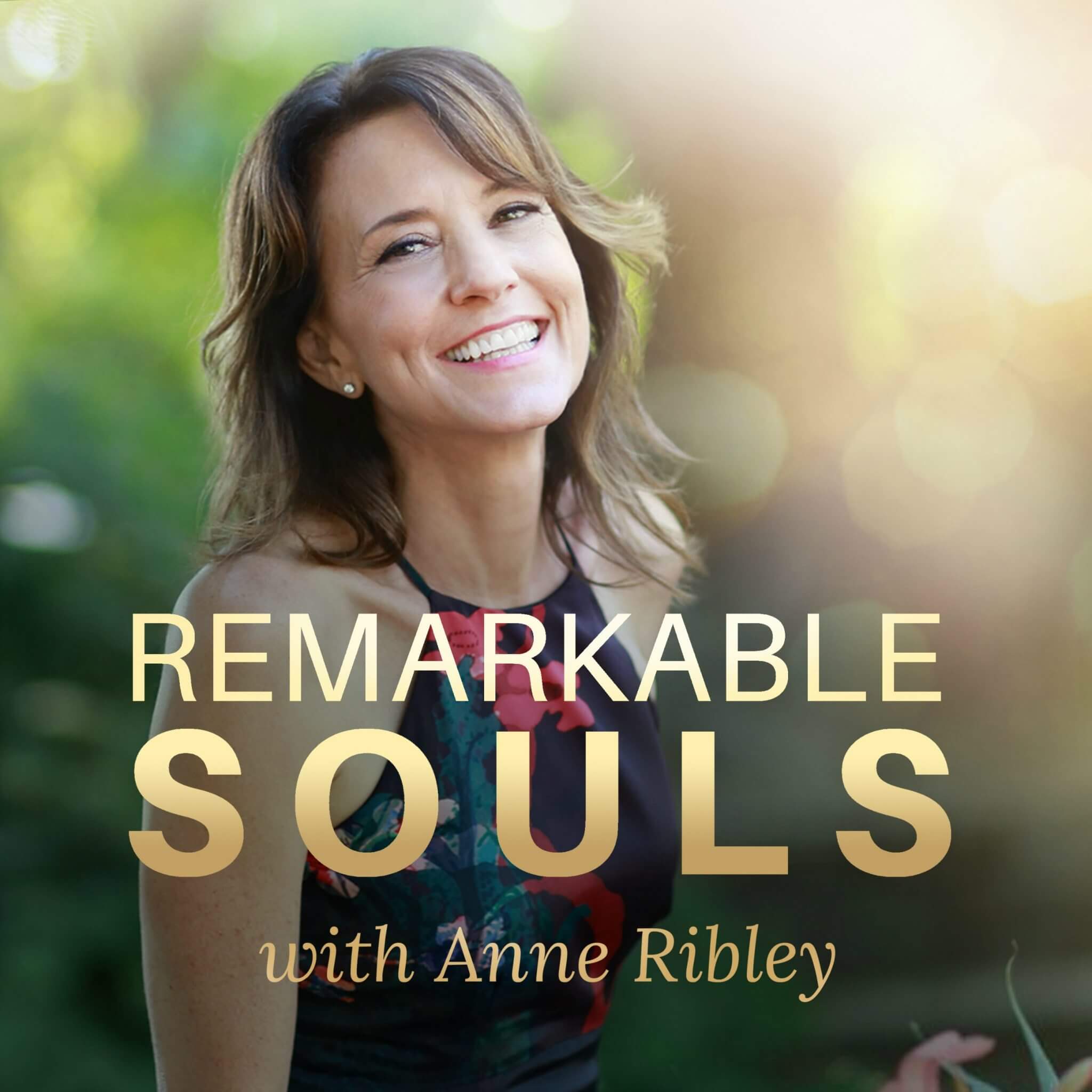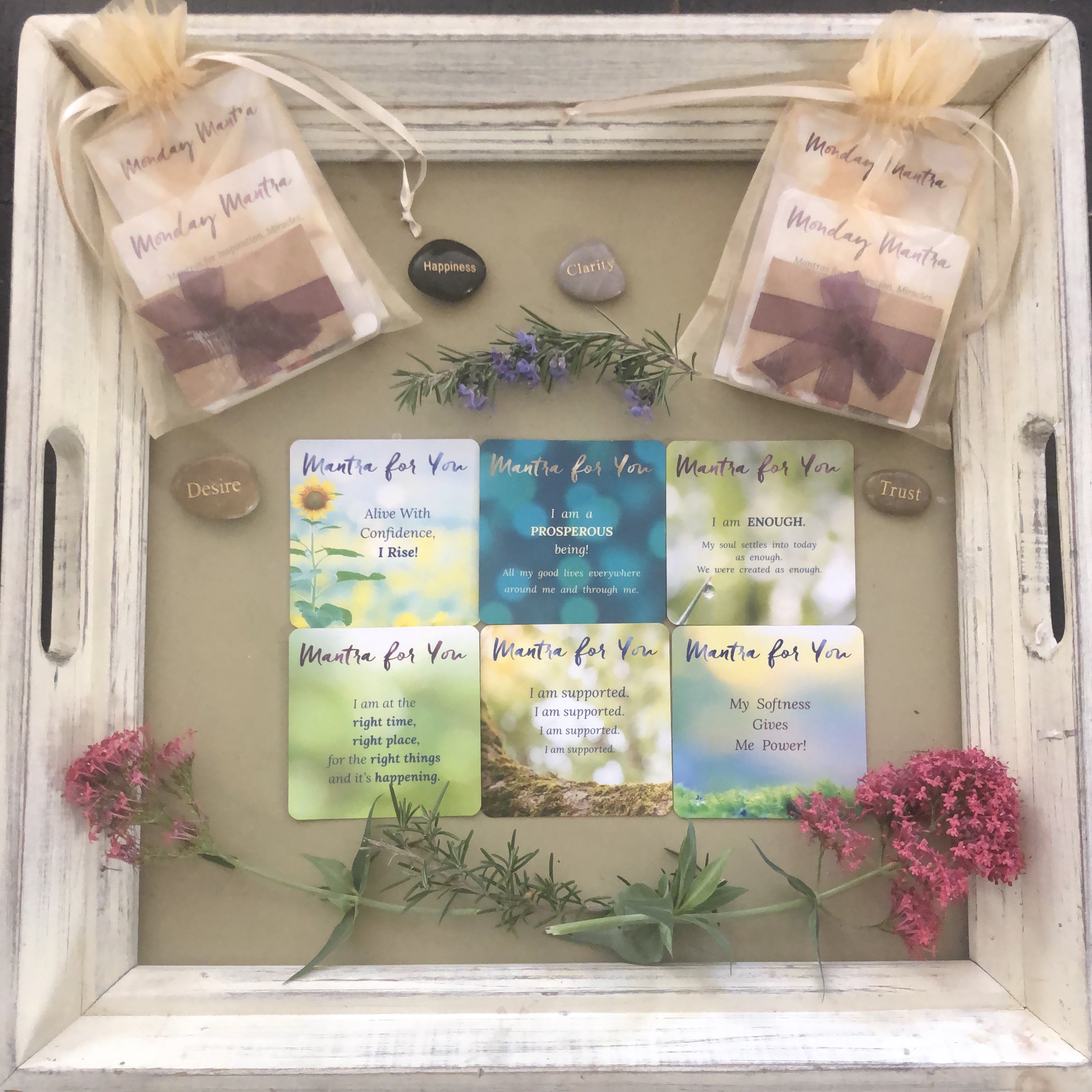 The Monday Mantra Limited Edition Gift Bundle. 

Every card is filled with incredible love and power.
Included in the gift bundle set is a pocket mantra book of a full year of 52 mantras, one for every week.
Great gift for yourself. Great gift to give.
Plus each gift bag comes with a unique synchronicity stone with a power word to give that right message at the right time and meaning of energy to work with throughout the year with the mantras.