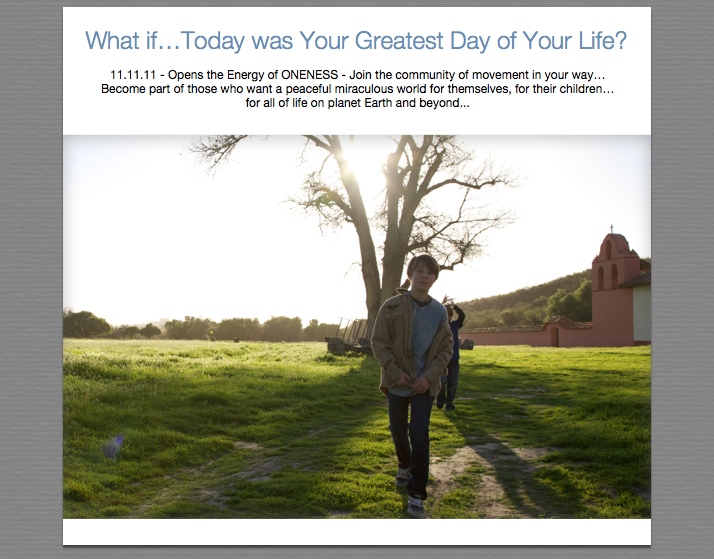 What if this day was going to be the greatest day of your life?

How would you feel this moment? All the minor nuisances of life would be non-relevant.
All the aches and pains would be forgotten.
If you were going to walk into the greatest day of your life…
How would you greet every face in your day, knowing that the greatest thing ever was going to happen for you, today?
You would join the community of movement, the great poet Rumi spoke about…
You would let all of yesterday go because you would know what the day holds for you.
And you would join the Great Poet Rumi' s words still echoing into the Universe.
Come, come, whoever you are
Wanderer, worshipper, lover of living
it doesn't matter
Come, even if you have broken your vow a hundred times
Come, come again, come yet again.
Ours is not a caravan of despair.
-Rumi
The Universal Loving Presence that is the all giving and offering of life asks you to join in the celebration of life on this day.
Start where you are and let your own possibilities in a magnificence be the caravan of hope you follow.
My Luv&Smiles to You on this journey…
Anne