Create abundance and soulful connection
We all have to answer to when life happens, as life happens, while life is happening 
and connect to a deeper stamina from our soul - from that real source of who we are.
You deserve an abundance of health, wealth, love, peace, and joy.
You can find your true purpose and the gifts you have to share with the world.
You can feel connected with the rhythms of nature and your own spiritual essence.
You have the ability to create miraculous change in your life with ease and grace.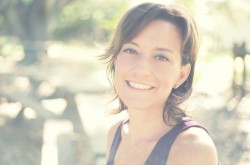 I'm Anne and I help soulful people feel so full.
Full of love. Full of joy. Full of connection.
I know that you are capable of self acceptance, love, and soulful connection. I know it because I was able to make miraculous change in my own life.  I've grown through pain, struggled with loss, and found a way to bring light to what felt heavy - and release it.
On my own journey, I learned that I know how to break down patterns and create steps to move forward. I learned how to be grounded and delight my spirit at the same time. I learned how to ease into growth and change while staying true to my own nature.
And I use that hard won knowledge to help others who are on their own healing, seeking paths.
How would it feel if you were more confident in your purpose?
How would it feel if you could create more peace around your finances, career, or relationships?
How would you change if you could embrace forgiveness, let go of overwhelm, and let yourself be enough?
You have the ability to create that change.  I can help you uncover it.
Rituals and systems are the key to creating miraculous change.
Use Moon Rituals to harness the power of natural cycles to create powerful healing and transformation.
You'll receive the Manifesting New Moon Ritual and the Miraculous Full Moon Ritual.