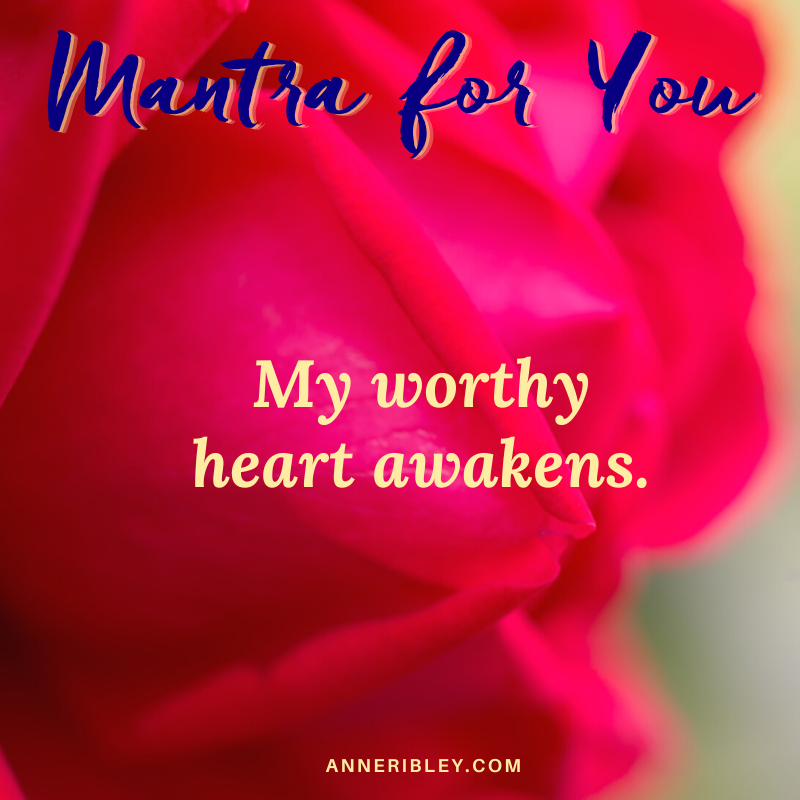 My Worthy Heart Awakens
It's time. Close the New Year Line and the New Era emerging with fresh energy that is being awoken very strongly within your heart full of worthiness to walk you into great possibilities.
Step out of the "power over" paradigm that is falling apart fast and into the "power with" paradigm that re-shaping right now.
This first mantra of 2021 is dedicated to center your being-ness inside the mighty power propelling a new frequency and vision forward into our future being created together.
Whenever you feel anything of the old coming in… use this mighty mantra to generate your life posture that is positioned in the new paradigm that is forming the greatest possibilities ahead for you. Step inside your awakening worthy heart ready to light the way.
This was a deeply personal mantra that came to me crossing the Solstice line into the new era. I hope you find a lifeline of truth to follow your next moves for 2021 with this mantra… My Worthy Heart Awakens.
Let this mantra guide your power center for decisions and choices shaping how you are contributing to the collective creation happening for all of us inside the new "power-with" paradigm.
"And the Day Came When the Risk to Remain Tight In a Bud Was More Painful Than the Risk It Took to Blossom."
We are here… let it be… Awaken Your Worthy Heart.
Prosperity Mantra Challenge Experience is fantastic way for 2021.  In this 21-day Prosperity Mantra Challenge Experience, you will not only rediscover the blessings in your life, you access the energy fuel to super-charge your prosperity path.
Let your  1-1-21 begin with daily prosperity mantras, immersive wealth deepening meditation experiences, and specific journal entries for shaping prosperity immediately into your life. 
Join us in re-shaping, re-shifting, rewriting the PROSPERITY PATHWAY over 21 days. Get your prosperity momentum going as we enter the month full of thankful blessings. Activate new shaped stamina in the prosperity path for you. 
Daily Mantras

Weekly Deep Immersion Meditational Subconscious Programming

Mini Meditations

Daily Prosperity Intentional Journal Prompts

21 Days of Prosperity Power-Ups, including optional SMS mantra texts to keep you on track.
Multiply the prosperity. Get a friend to join along with you.
Buy one & Gift one to someone you know would love to join along.
PRO-THE-SPIRIT of you. Prosperity.
Pick the price that works for you. (3 options)