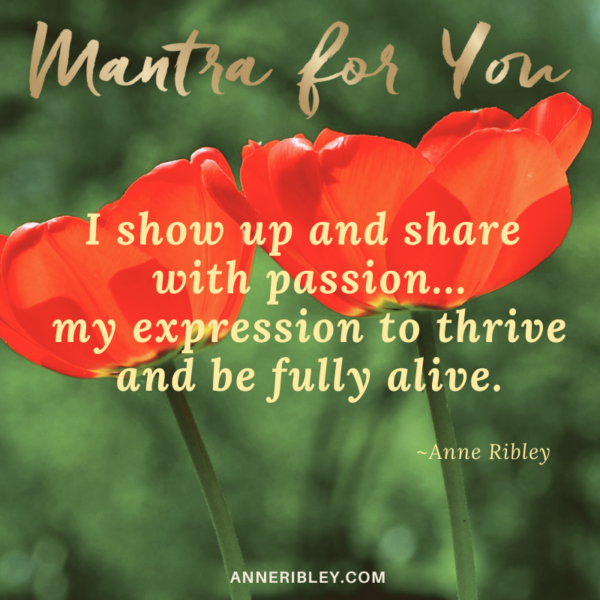 I show up and share with passion… my expression to thrive and be fully alive.
Now more than ever, we are being called to show up and share!
If you don't, then others will.
And a void that only you could fill is held back.
Your voice. Your words. Your gifts. Your contribution doesn't get added to what is needed next.
For whatever that next is in your world of influence or collectively.
The connectivity we all have so instantaneously is calling for your voice! Your expression. Your inner fire is marked and sparked with your natural passion.
The most holy walk will make with ourselves is to be fully expressed on all levels.
Whatever that "full expression" means for you in your life.
When we hold back, it's painful!
There is a reason why it is painful because we are EXPRESSION BEINGS at our core nature.
For some of us, if we experienced some BIG stuff that was too much and too fast early on, we might have faced circumstances we weren't equipped to express fully and appropriately.
This can cause a deep imprint of holding back or remaining small.
Plus, holding back might not even have begun with you….
So much suppression goes generationally deep.
No matter what has gone before this day… at this time… your very specific unique voice is needed now.
Begin to get all of your mind, body, and soul online with each other for the call of the times.
Repeat the mantra…. Hand over your heart…
I show up and share with passion… my expression to thrive and be fully alive.
There are two kinds of experiences right now in the new era we are all living in… restriction of expression that feels small and painful or the expansion of expression that points to the most alive version of ourselves to thrive.
We have to unfreeze whatever part of ourselves that has been comfortable with conditioned constraint AND allow the uncomfortable yet freeing expression to be liberated.
It's your time to thrive and expand fully alive into all you are meant to be within your divine imprint of expression.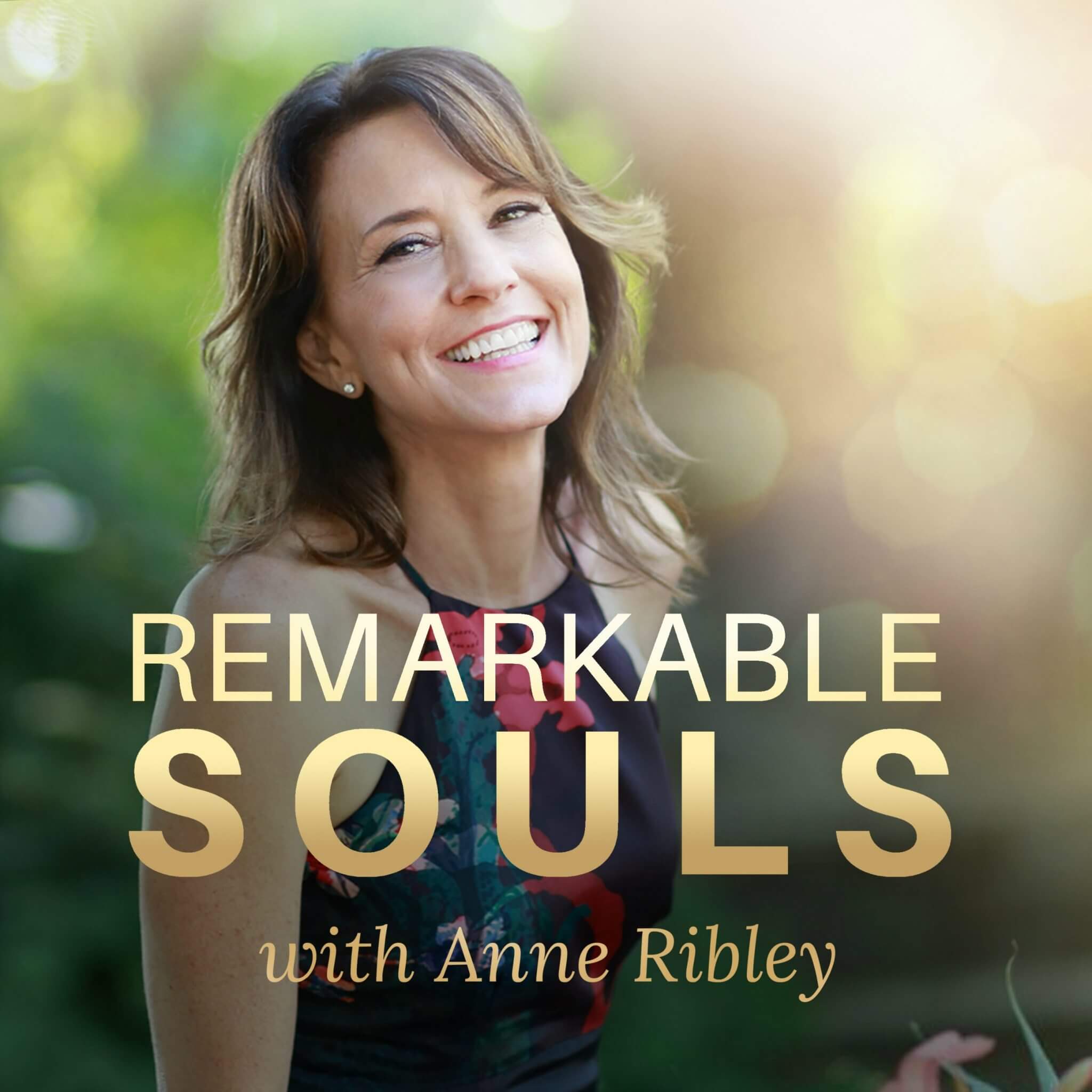 Subscribe on iTunes or your preferred podcast platform to get all the latest episodes.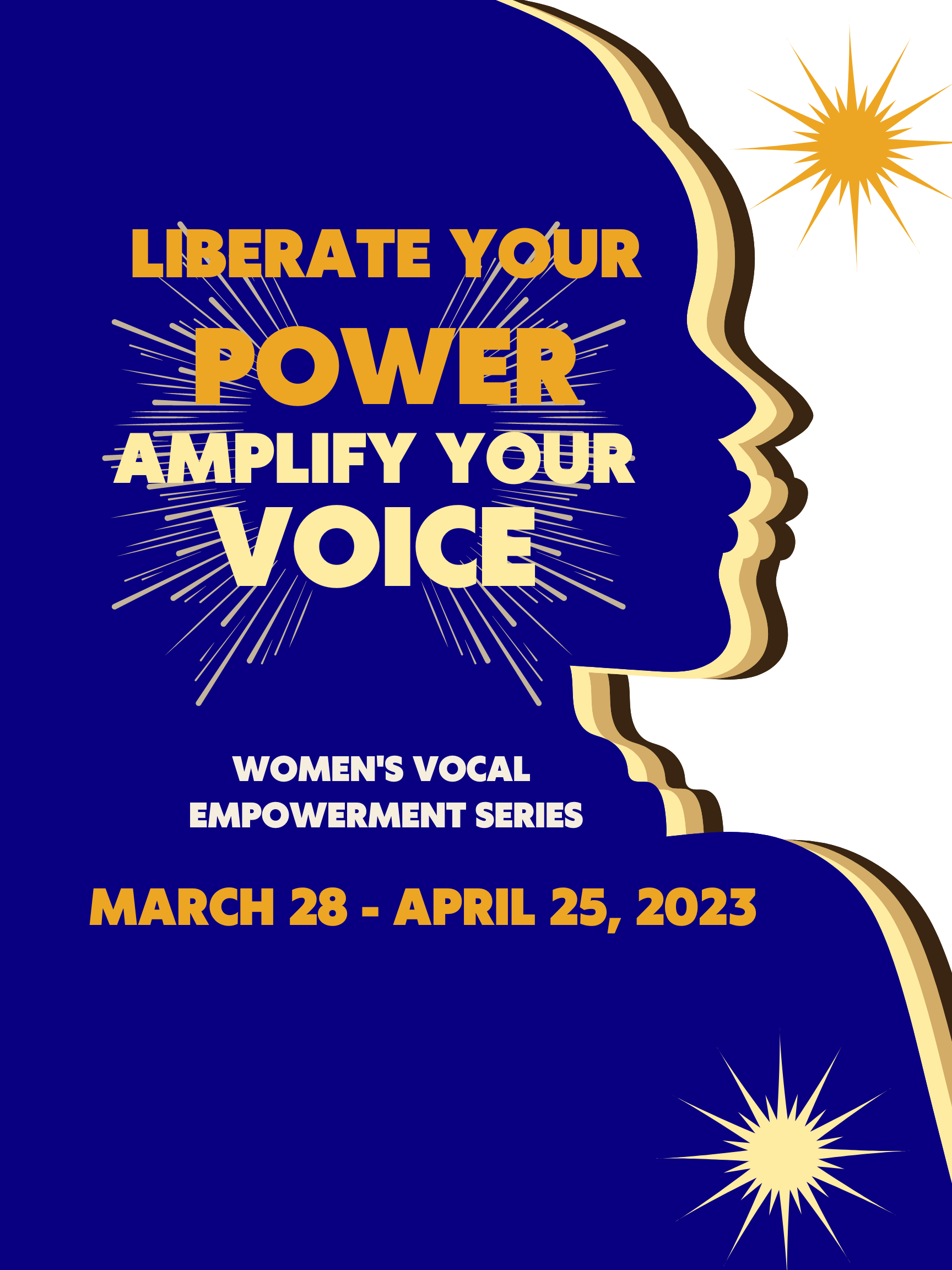 LIBERATE YOUR POWER
AMPLIFY YOUR VOICE
WOMEN'S VOCAL EMPOWERMENT SERIES
The stakes are high, we can no longer afford to dim down or withhold our POWER and our VOICE.
The time for action is now, as we have reached a tipping point that demands our true voice and fullest expression.
Discover how to take up space and speak your truth with unwavering confidence and ease.

It's time to get visible with your power and your voice to make your mark!

Your mission requires you to stand in the power and confidence of your own voice.

Speak with conviction and confidence from your full power.

Learn the truth about where your voice is locked and being held small.

Don't let self-doubt hold you back by blindspots hidden with trapped expressions.
Your next level of contribution with your God-given expansion already inside requires you to stand in the power and confidence of your own voice and take much larger risks than you have so far.
POWER + VOICE Experience Series
LIVE + REPLAY (available to revisit)
March 28, 2023, 1:00 pm PST/4:00 pm EST

April 4, 2023, 5:00 pm PST/ 8:00 pm EST

April 15, 2023,  8:00 am PST/ 11:00 am EST

LAST BONUS SUPPORT Session by April 25th TBA