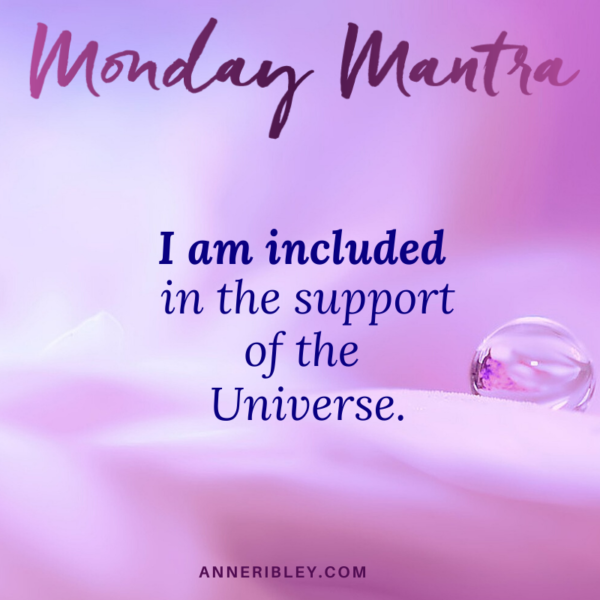 I am included in the support of the Universe.
Be inside your belonging to prosper. Be inside the support of the Universe for you. There is a big ask right now for each of us to show up more fully with our lives. With presence. Here-ness.
What we have to say. What we have to give. And what we are to receive. What gets in the way often is that we don't feel included in some capacity in a life arena. Our belonging doesn't feel supported. To speak up. To show up. To trust. To feel secure. It could be in a relationship. It could be a professional or career area. It could be with money and finances. It could something completely new with many unknowns.
What if you allowed that part of you that has experienced exclusion surrender the stories of lack of support? And shift to this moment of now with inclusion.
"The wilderness had a clarity that included me." - Cheryl Strayed
Whatever the wilderness is right now in your life that you are moving through. Speak and repeat this mantra with all your soul to know. You are included. Supported. And there is power in your presence to show up less afraid and more brave knowing you are included in the support of the Universe.
Whatever life area that rocks your belief in being supported and included. Use this mantra to connect to your belonging baseline.
Namaste,
Anne