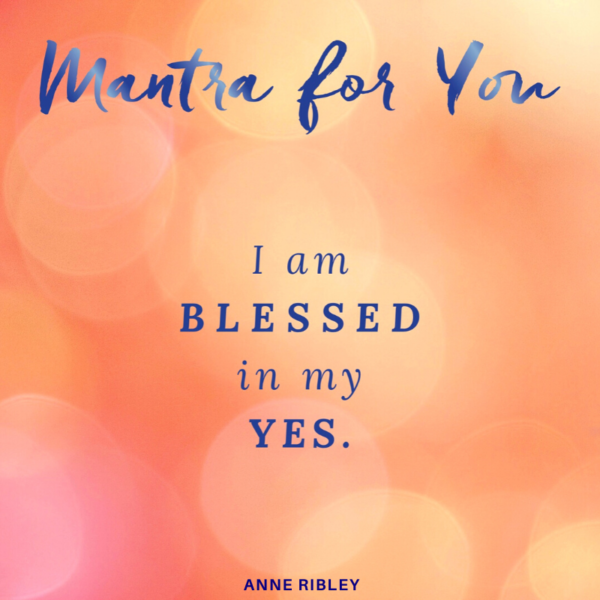 I am BLESSED in my YES.
All your power is connected to your real mighty YES. Your true congruent yes, stamped with what feels authentic and genuine. Not an automated yes that comes from avoiding conflict or people-pleasing that contorts you into a compromised version of yourself.
Every time you don't honor your true yes, you deplete your body of the internal integrity to be in healthy harmony. A big price in health or emotional ease is paid.
The yes full of power residing deep within, connected to real clarity. It's the YES that is mighty. A mighty YES of power because it all holds all the power of the source that radiates from your soul, your direct divine connection of karmic right action.
Intentions, manifesting desires, agreements, connections, and commitments are BLESSED when they are in the truly honored YES that is your YES.
Let this mantra ring the loudest bell to resonant all over you. I am blessed in my YES…. Feel the power in it.
You are blessed in your YES.
Make a screenshot of this mantra with your phone, use it as your unlocking screen. Repeat it to yourself every time you see ion your phone. Let it live deeper in you. Let it be proclaimed in your life's focus right now.
~~~~~~~~~ SUPER NEW MOON COMING UP THIS WEEK ~~~~~~~~~~