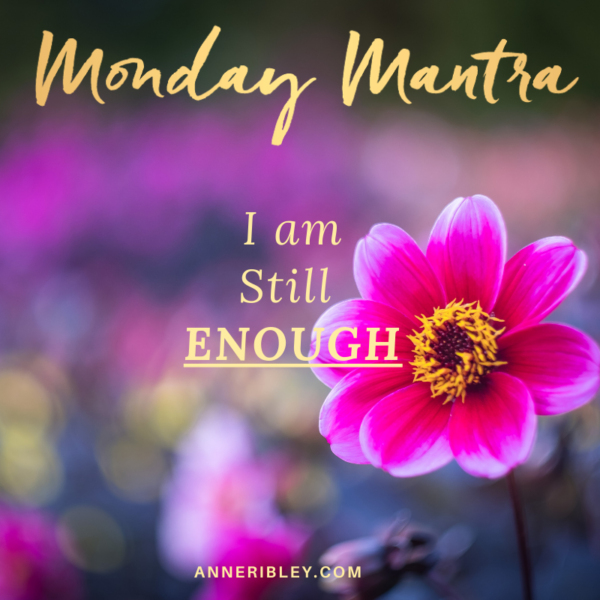 I am Still ENOUGH. 
Listen in beloved being….
Your soul sourced power connection wants to speak to you.
Tune out the noisy world competing for your inner terrain and tune into your power posture living inside the "still enough" space. No matter what has gone before. You are still enough. You are still enough. You are still enough. Powerful. Whole. Complete.
A shift is happening as we reshape our current landscape across all cultural conditions.
Let the mantra… I Am Still Enough… give you strength, connection and protection to expand with your full powered enoughness.
Use this mantra to be "still enough" to hear the answers and expansion seeking you and speaking to your heart. Your heart is a resonance feeler. You can feel the truth and aliveness in answers speaking to your heart. Honor what you are hearing. The static of world is distracting the "still enough" space inside. Tune out what is distracting that is disruptive to your "Still Enough" space.
Use this mantra to speak truth in your connection that you are STILL ENOUGH no matter what seems missing, lacking or out of reach as we live through this Great Reset. You are STILL ENOUGH to hear the truth of your life's aligning answers as you tune into the power always here for you in the "Still Enough" space.
Use the mantra to create your shift with focus and faith on what is next… I am Still Enough.
Namaste,
Anne
We are in the Great Reset. Life has changed. It has reached across and inside all connection lines. The season of uncertainty and chaos is carrying a stream of blessings and gifts to be revealed. As we move through this New Moon upcoming transformational cycle a profound shift is right on the foundation we stand upon.
I am offering the Soul Inspired Manifesting Series for the September Shift.
This is going to be a special container for 1 Focus + 1 Goal + 1 Month with support.
Connection. Belonging. Community. Personal power. Focus. Faith. Activating inspired actions. Manifesting momentum. Meaningful impact. Intentions ignited. Dreams coming alive.
These are some of the very specific energies that will held in the container of the September Shift for an important goal you want to bring to life.
Feeling the call to bring something alive?
Want to be a part of the September Shift with the Soul Inspired Manifesting Series?
Starting September 9, 2020 - September 30, 2020.
Interactive group calls weekly in September.