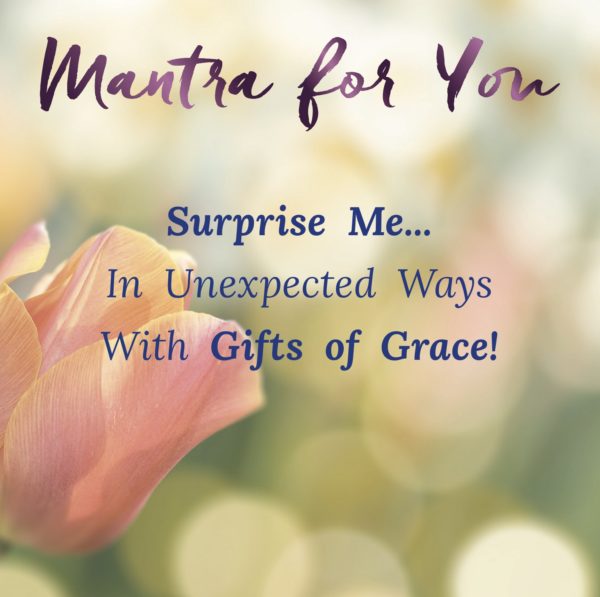 Surprise Me … in Unexpected Ways with Gifts of Grace.
Ask the Universe.
Trust.
Be ready for your gifts of grace to show up in unexpected ways.
Try saying this mantra first thing in the morning — every day this week and allow yourself to be surprised in a wonderful unexpected way. 
Take comfort in the good wanting to find you.
You've got this!
Now be ready to receive the "gifts of grace" seeking you!
Get your prosperity momentum going as we enter November for a month full of thankful blessings. In this 21-day Prosperity Mantra Challenge Experience, you will not only rediscover the blessings in your life, you access the energy fuel to super-charge your prosperity path.
Let your next 21 days be filled with daily prosperity mantras, immersive wealth deepening meditation experiences, and specific journal entries for shaping prosperity immediately into your life. 
Join us in re-shaping, re-shifting, rewriting the PROSPERITY PATHWAY over 21 days. Get your prosperity momentum going as we enter the month full of thankful blessings. Activate new shaped stamina in the prosperity path for you. 
Daily Mantras

Weekly Deep Immersion Meditational Subconscious Programming

Mini Meditations

Daily Prosperity Intentional Journal Prompts
PRO-THE-SPIRIT of you. Prosperity.
Pick the price that works for you. (3 options)