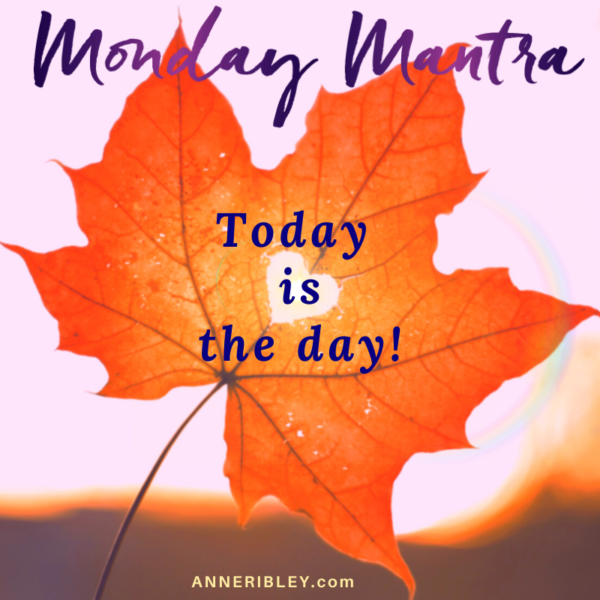 Today is the day.
Let it be today. What is a new courageous step you can take today? Speak the words. Show up for it. Make the commitment. What has been burning to show up for you? What has been so ready? Bursting to be brought forth. Long overdo. Make the decision. Set the plan. Today is the day.
Speak this mantra every day until what is ready is brought on through.
Today is the day. Speak the mantra. Today is the day.
Let a new season begin.
Namaste,
Anne
#todayisthedaymantra #mondaymantra
~~~~~
+ Plus Remarkable Souls Podcast with weekly Monday Mantra episodes -
Inside the Remarkable Souls membership you get LIVE monthly Connected Support with other simple practices, teachings and trainings, courses and workshops to guide you back to remembering and embodying the unique life print that is already alive inside of you. Join now and access immediately the daily 21 Prosperity Pathway.
Next up is Nourishing Worthiness inside Remarkable Souls is an interactive series begins next Monday on November 25th on the upcoming New Moon cycle and as we move toward the Solstice energy power time. Nourish your worthiness we enter the holiday time.