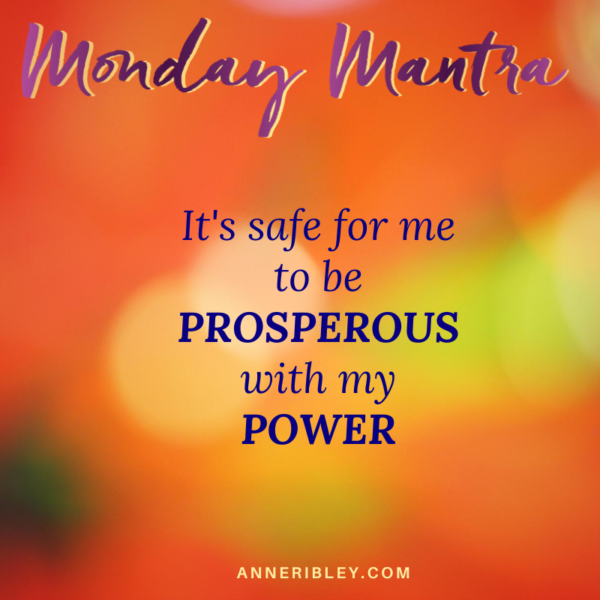 It's safe for me to PROSPEROUS with my POWER.
Your inherent worthiness to be prosperous is always available and present for you. It is your birthright to align with your prosperous nature. Prosperity, the PRO-the-SPIRIT. Your life's expression is designed to be prosperous.
As current worldly conditions can cause questioning and disruptions around the feelings of safety to thrive. You can feel the safety in resting and rising in your true power to be prosperous.
Be inside the safety of your prosperous power. Repeat this mantra of your inherent baseline for life's desire for you thrive with prosperity. If you put your hand over your heart and repeat the mantra you feel a settling of support available for you.
Rest & Rise in Your Truthful Power.
Shine on ~
Anne