Become a part of an extraordinary global event every month on the evening of the new moon, when we collectively set our personal intentions manifesting our hopes and dreams. The goal is to have over a million people around the world bring light to their personal wishes and intentions on the same day, lifting consciousness with our collective energies to a lighter and brighter expression of ourselves. As of November 3, 2013, over 15 countries now participating.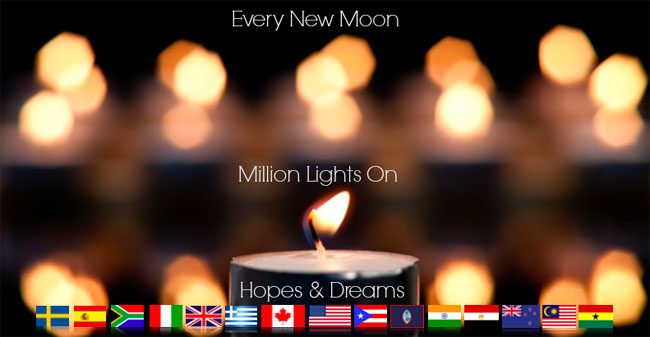 Let's light up a million souls around the world. Tell your friends. Join with millions of others, and manifest your dreams with a powerful meditation and prayer ceremony on the night of the new moon each month. Please share. Only requirement is the heart's desire to manifest hopes and dreams into the world.  
Sign Me Up! Learn the easy steps to join the a global movement!