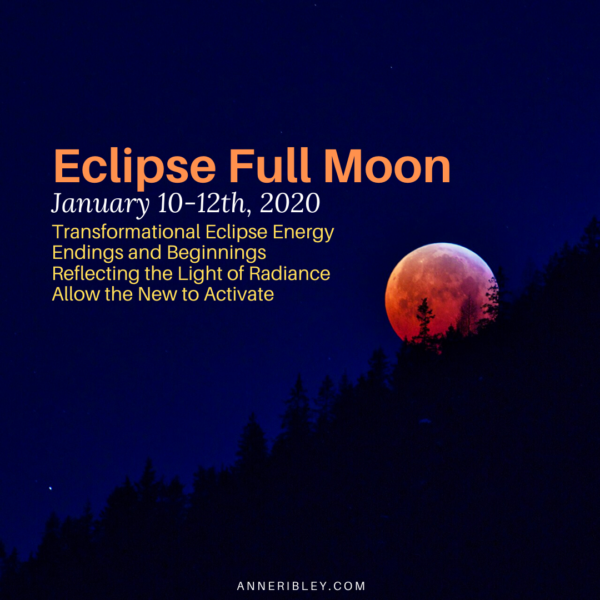 Full Moon With Lunar Eclipse Transformational Energy. January 10-12th. Create your ritual of power to be released for the first Full Moon of 2020. (5 easy steps to create your full moon ritual.)
The first full moon of 2020 begins with an eclipse giving the warm radiant reflection of the sunlight within the moon's illumination. This alignment is part of you and happening with you. Use the weekend power time to create a sacred ritual for this magnetizing energy to clear the slate and claim the new cycle.
✨FIRST FULL MOON OF 2020 WITH ECLIPSE ENERGY✨
1. ENDINGS & NEW BEGINNINGS. The old that has been collapsing… and will continue to clear an opening for the new beginnings. There is a clarity that is now coming through for a pivotal paradigm shift. What's your new shift? What endings have expired? Give farewell to their closure. What new cycle/season are you turning toward?
2. CLEARING. CREATING. CONGRUENCE. As you allow the past to clear. Complete. Close down and collapse. A clearing is emerging as you create a new life season ahead that is filled with connection and congruence. You will feel the power of your connection to amplify.
3. HIGHLY CHARGED CYCLE SHIFT. Claim and collect the part of your power that have been splintered, suppressed and silenced. Take time to identify what has been eclipsed, lacking or missing for you and give light and illumination to it. Let it be released. The energy is amping up and this highly charged emotional time can be used for sacred connection to call forth what has been eclipsed that is ready to roll and ride in with a new cycle shift.
✍️🗒
Write it right. Pen to paper. (antenna to God/Source). Create your ritual of release and bring your willingness to shine the light on the eclipsed energies that have locked out in some life area that is now ready to be liberated.
Create your 2020 year with the dignity. Use your true wisdom to design and build the new life cycle ready to show up for you. You will feel the energy to embody more fully your life.
What has been missing is now being activated.
You have the power to shine.
Don't let it hide.
Bring it to life.
Shine On ~ Anne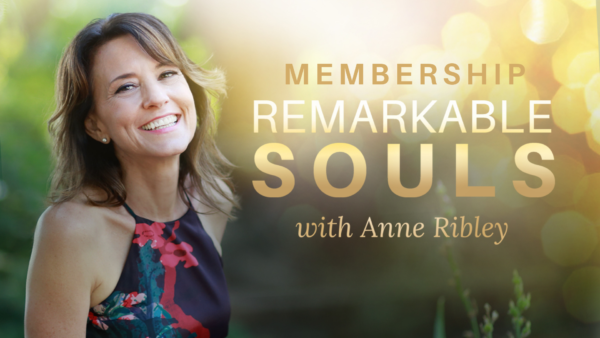 Inside the Remarkable Souls membership you get LIVE Monthly Connected Support with other simple practices, teachings and trainings, courses and workshops to uplift your life stamina, nourish worthiness, sharpen clarity, shift from sacrifice, survival, suffering, promote prosperity and feel inside your life's remarkable life print here to thrive.  
Join now and access Prosperity Pathway and Super-Charge your Manifesting Process. Hope to see inside the Nourishing Worthiness cycle because it will be everything you need to support your 2020 goals and dreams.
This album is now available on iTunes & Amazon (Spotify Soon)
(Included inside Remarkable Souls Membership)