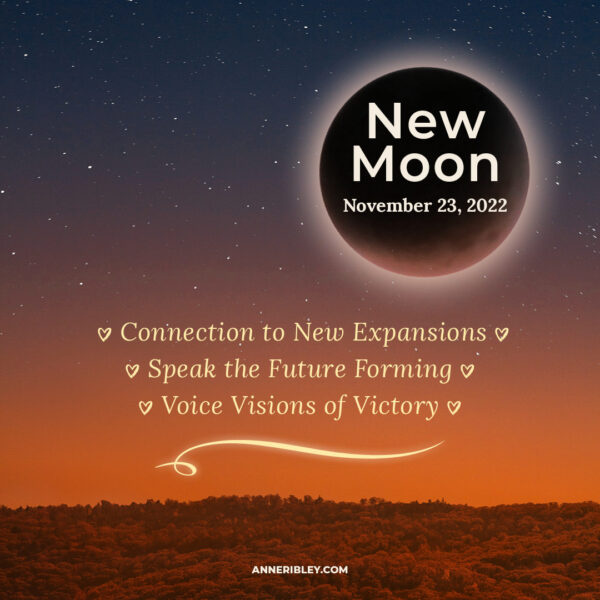 November New Moon ~ Let your voice speak visions for the future.
It's a time to plant manifesting intentions, dreams & hopes. 7 easy steps New Moon Ritual.
Where are you being stretched? Something new wants to come through in your life and in the bigger stage of life. Bright and beautiful beginnings are here and will be supported.
What new seeds of intentions and dreams need to be planted to form an expanded future for you and the bigger world?
November New Moon Energy Focus:
1. CONNECTION TO NEW EXPANSIONS

. Have you felt the stirring for more to expand in your life? What new connection(s) need to be formed to support the expansion? Push yourself out of your comfort zones to reach for the higher ground that is waiting for you.
2. SPEAK THE FUTURE FORMING

. Your voice matters. What is in your heart is speaking to you. The time is now to shape and create the future forming with your words. Write it down. Speak it out. Share it. Every one of us are creating the future that is forming, let your dreams and desires lead.
3. VOICE VISIONS OF VICTORY.

Your voice is a frequency sending a signal out into creation. Your visions are the focus of what's next. This is a season to elevate your voice more strongly into your life. Victory is yours if you give your inner truth a voice to guide the way.
Write it right. Be it to the light with Pen to Paper - Antenna to God/Universe/Source and let the manifesting intentions of your hopes and dreams be planted.
 Support Enhancements from my ♥️ Heart  to Yours ♥️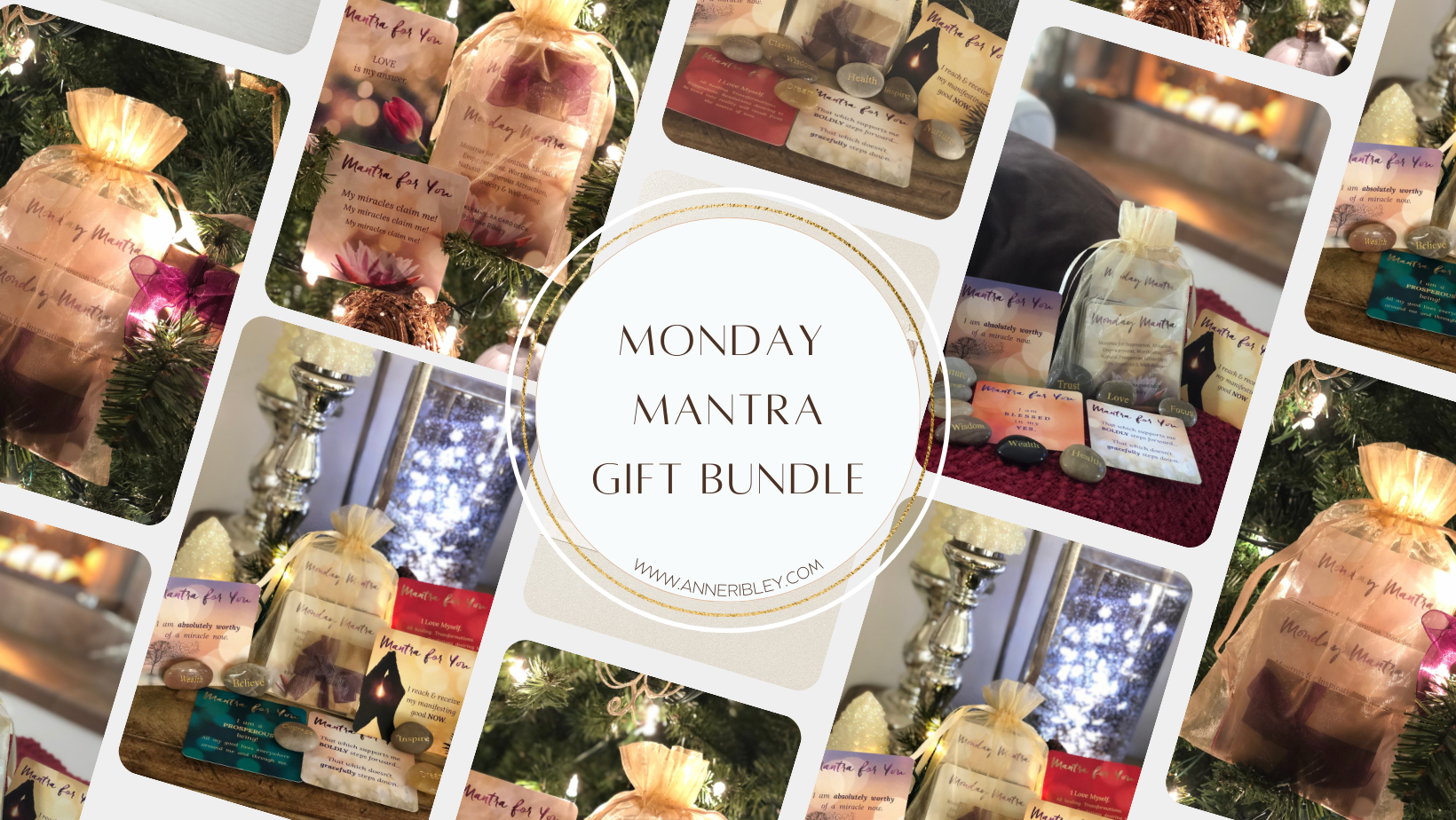 Monday Mantra Limited Edition Gift Bundle

Only 500 are available.
Grab them fast before they sell out.
Makes a fabulous gift for a little over $20.
Every card is filled with incredible love and power.
Plus each gift bag comes with a unique high-frequency synchronicity stone with a power word to give that right message at the right time for each receiver adding fun and meaning to the gift.
Prices are set to grab several bundles for friends, family, co-workers, and your favorite people. 
Makes great stocking stuffers.
Give ~ Gift ~ Gratitude ~ Special Pricing Over 50% off
Give a Life-Changing Transformational Experience
Giver picks when the delivery date of the e-gift.
Receiver picks the date to begin their 21-Day  Mantra Experience
(Any of the 21-Days experiences are a fabulous way to begin 2023)