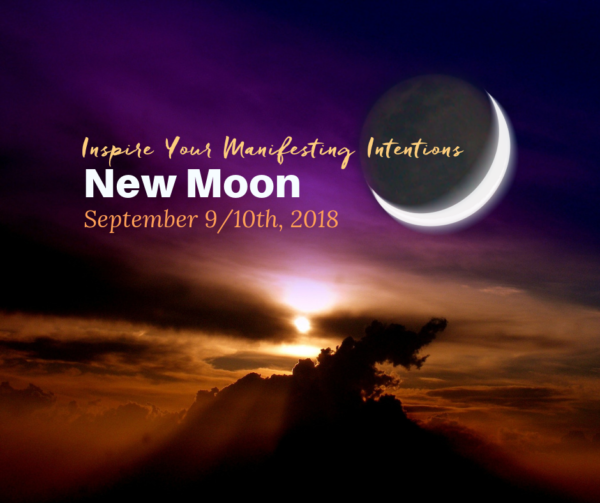 September 9/10th is New Moon time. You can use this weekend to create a Manifesting New Moon Ritual filled with fresh new beginnings. Let your heart lead and your inspired manifesting intentions breathe. Super-charge your manifesting intentions with a New Moon Ritual. 
What life area has been speaking to you and seeking to create a new beginning? A re-birth? A whole new calling of action?
If you have experienced a dark night of the soul recently, big or small, you are not alone. A resurgence of fresh energy is here for your renewal. Allow yourself to feel it.
Breathe in and out the light of your inspired desires of dreams and creational intentions. As we go deep into the truth of what is ready to be brought to the light, a profound divine comfort will connect you to the deepest core of your own miraculous change.
September can bring a relief, release and renewal in the way you need, as you activate and allow the new necessary restoration ready for you.
September Manifesting New Moon Focus:
1. ASSERT YOUR AUTHENTIC ACTION
Some life area that has been denied, delayed, avoided or suppressed is ready to become something new for you. What is it for you? Love? Relationships? Body? Health? Mind? Behaviors? Opportunities? Financial? Value? Communication? Activate the assertion of actions that are true and aligned with your heart-felt inspired desires.
2. ENVISION & CLAIM YOUR HEART-FELT BECOMING
Whatever has felt undone in your life is asking you to envision and claim anew your becoming of what is next. Drop down below the head of what you think you need to change, and feel from the natural rhythm of your heart-felt center what is true for you to bring in closer and make a new reality.
"True desire in the heart for anything good is God's proof to you sent beforehand to indicate that it's already yours." ― Denzel Washington
Your knowing is there. Allow yourself to envision and claim.
3. BECOME ENERGY RICH
You already hold the resources of the rich powerful life-force and source that you are which is filled with intelligence and wisdom to clear and nourish your path. Enrich your energy field with what you need to envision with those powerful manifesting intentions you desire. Receive it. Believe it. Integrate it. Be it.
The Manifesting New Moon Ritual gives you a way to connect to your actionable intentions with synchronizing steps of new beginnings. New chapters.
Create your "write it right" list (antenna to God, Source, Universe). When you name it and claim it, you open the field of possibility to progress forward in support. The creational energy becomes activated and enriched. Create your energizing power word for the September new moon or new beginnings. What's your energizing word that solidifies and magnifies the "energy-rich you" with your manifesting intentions?
Let it be!
Light your candle and declare fully "BeCome"!
Let the light of your dreams shine into the world!
Shine on ~
Namaste,
Anne

"I Would Love For You To Join Us For This Remarkable and Life-Changing 4-Week Inspirational Journey!"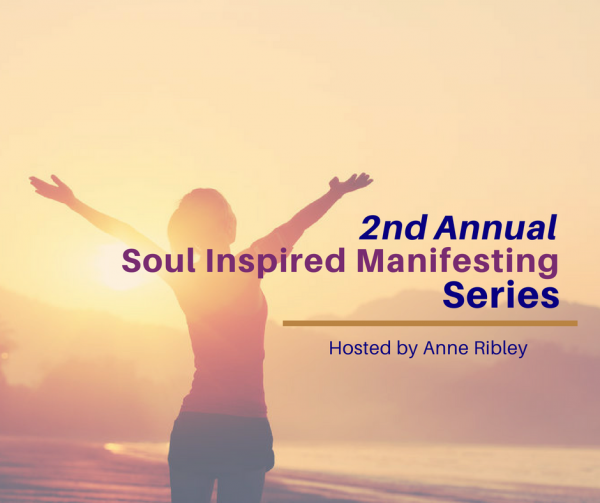 During this amazing 4-week program, I'm going to give you all the tools and techniques you need to help you finally get the clarity you need, get clear on your "WHY & WHAT", and most of all…tap into your INNER power source to manifest your #1 soul inspired goal and make it your reality!
"This will be your go-to soul inspired goal BLUEPRINT that you can use anytime you wish not only now…but also in the future!"